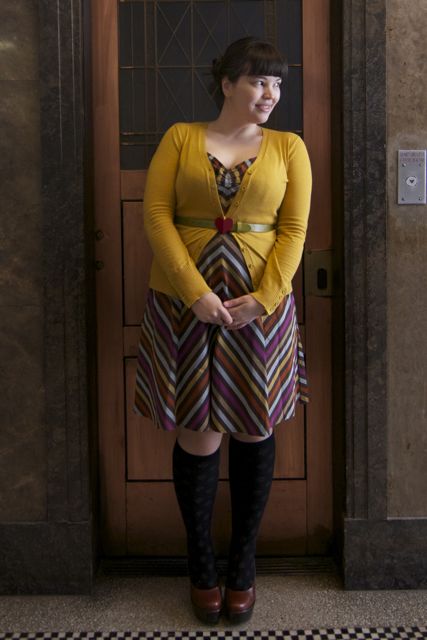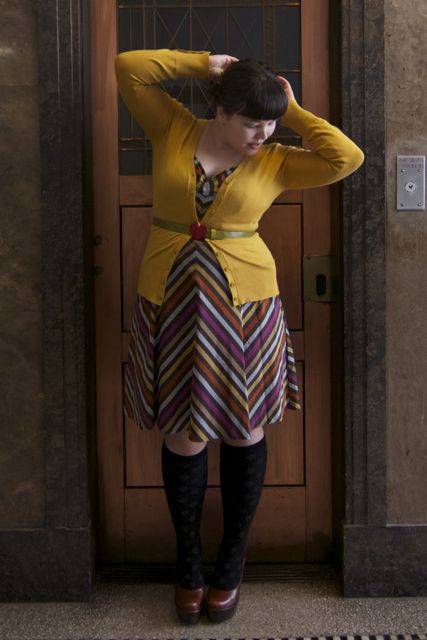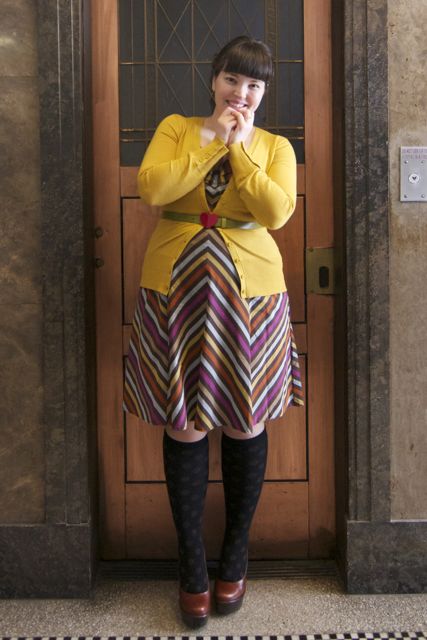 Cardigan: Glassons
Dress: Bravissimo
Belt: Kinki Gerlinki
Socks: Sock Dreams
Shoes: Wittner
The Number One piece of advice that I receive from readers at Frocks and Frou Frou most often is "You should wear heels more often", and it's the one piece of advice that I usually choose to ignore.
My reasons for not wearing high heels are many and varied: I work as a sales rep, which means I do a lot of hurrying around hauling bags and boxes through the city. Negotiating cobblestones and staircases with a rolling suitcase, a handbag, a roll of posters, a laptop case and a pile of reading copies is precarious enough without adding stilettos into the mix. Also I walk. A lot. And no matter what people try to tell you, high heels are NOT comfortable. Especially not after eight hours on your feet.
My mum always had a very firm stance on high heels – i.e. NO – so I didn't get my first pair until I was earning my own money and by then the damage was done. I had known the comfort of a life in flats, and I wasn't going back. I didn't know how to walk in them, I didn't know how to look after them, and there were enough cute flats and shoes with low heels that I didn't particularly mind avoiding them.
Sometimes I succumb to the pressure though, and so it was with these chunky platform heels from Wittner: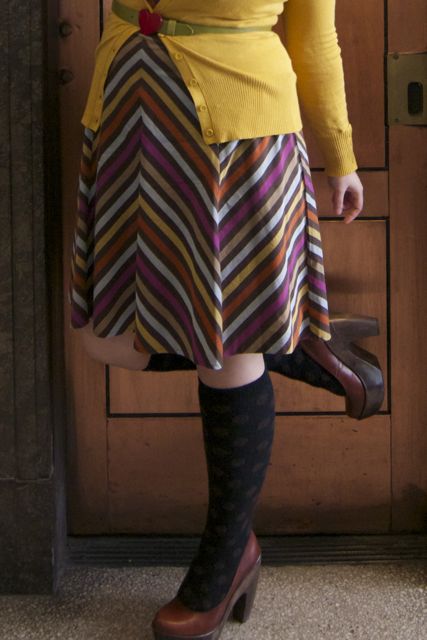 Right now, my Mum is sitting in front of her computer looking at the screen shaking her head and going "HOW can she even WALK in those RIDICULOUS things?" and the answer is: I can't. Not really. I sort of…. totter. And clomp. And try not to break my ankles. The aesthetic benefits of high heels are completely outweighed by my lurching gait. Sigh. They are cute though huh?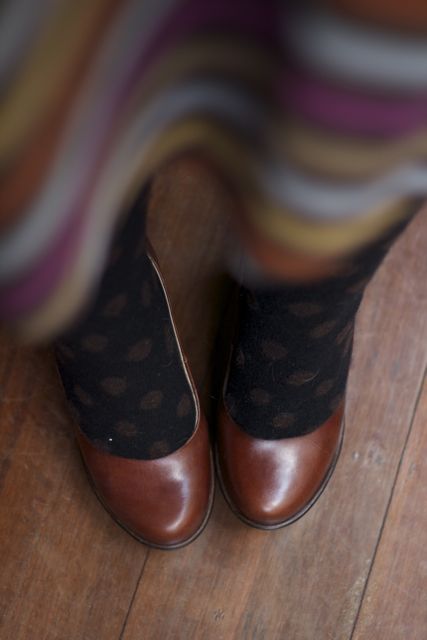 I bought them for a quarter of their original price after seeing them on the lovely Esme. I only managed an hour or so in them before I came home and swapped them over for some Chie's though.
From now on I think I'll save them for the office.