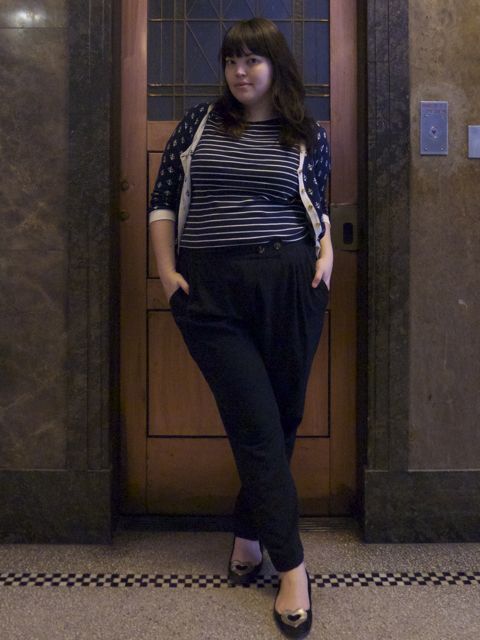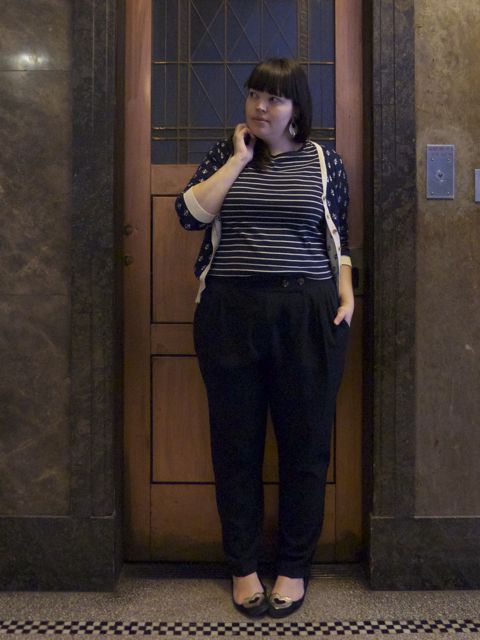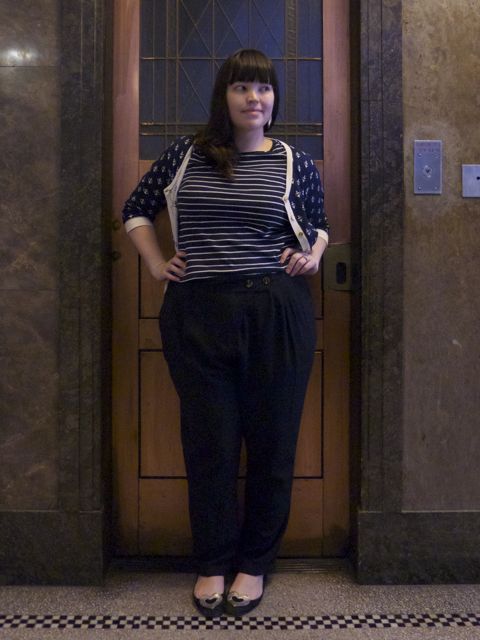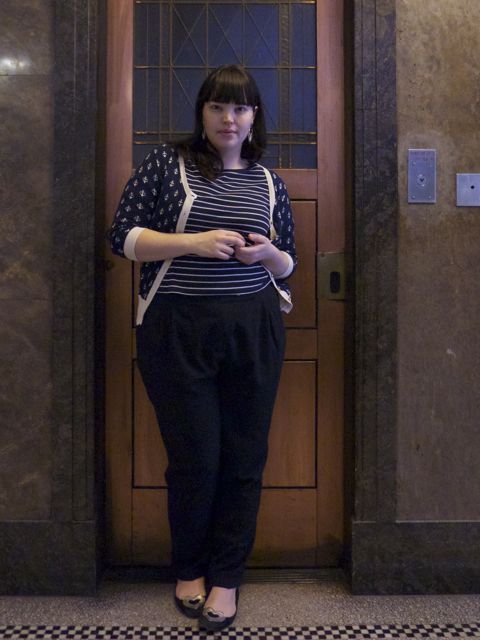 Top: Dorothy Perkins – Remixed
Pants: Asos
Cardigan: Ice Knitwear
More pegleg pants – this time from
Asos
.
These
Crepe Pleat Front Peg Trousers
are much more user-friendly than the City Chic pair I'm wearing in the previous post. They don't crush as soon as you look at them, and have a smart cuffed hem that make them much for suitable for dressier occasions.
They were quite, QUITE big though, and I had to relocate the button on the waist to make them fit. As a result the pants are slightly more roomy in the hips than is ideal.
Honestly – as you can probably tell from my face – I'm not utterly sold on the outfit, but it was comfortable at least.
Asos actually does these pants in a dusky pink, and I'm very seriously thinking of buying them (in a size smaller, obviously) for the warmer summer months.