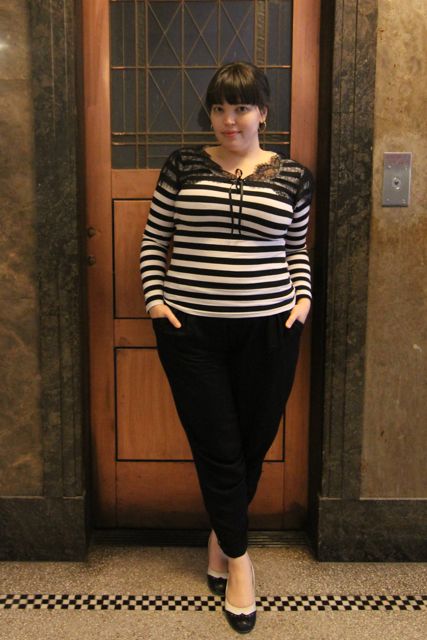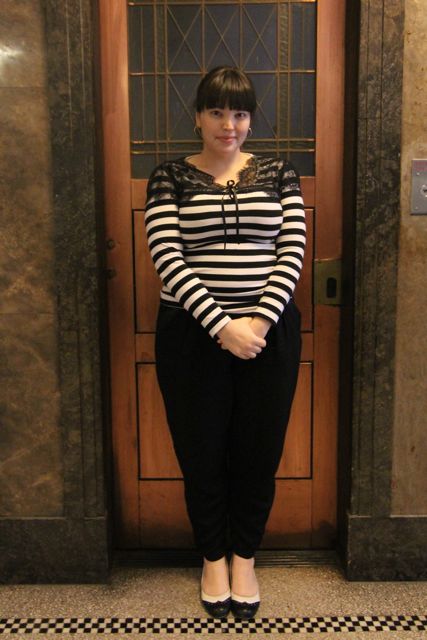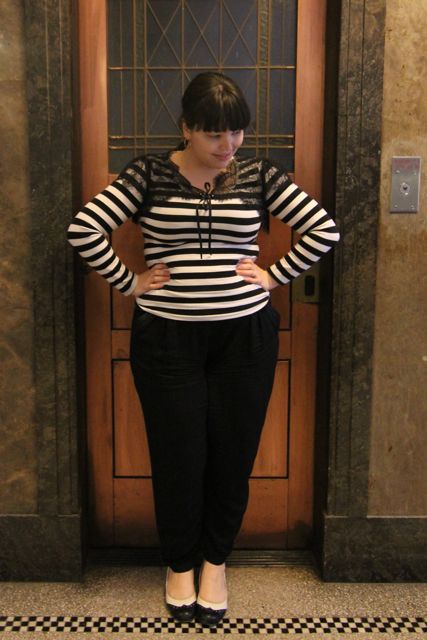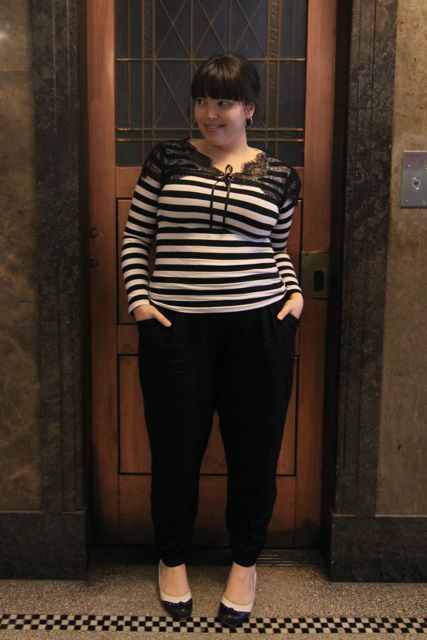 Top: Glassons
Lace Bolero: City Chic
Pants: City Chic
Shoes: Wittner
I'm so looking forward to this weekend, because my Mum's coming to visit for the first time since Christmas. So much has happened since then – including a new job and a proposal!
I've booked us a table for High Tea at The Windsor Hotel, which looks like quite a swank event, and we plan to gorge ourselves silly on three-point sandwiches and scones.
I'm also hoping that Mum and I will get the opportunity to Shop For Weddings Dresses (eek!)
I'm preeeeeeetty sure I know what I want – and from where – but I figure you only ever get to go wedding dress shopping once in your life, and I'm never one to say "no" to a frock-shopping trip!
I am trying to make my wedding dress purchase cost-neutral though, and so have been selling off many pieces of my clothing on eBay to help fund it.
Strangely my wardrobe still seems to be straining at the seams!
Despite this I'm kind of struggling with dressing myself at the moment – hence the lack of outfit posts – and have spent a lot of the past week in jeans (gasp!).
I think the persistent cold and drizzly rain has contributed to my desire for trousers over skirts. Admittedly these breezy harem pants from City Chic don't provide a lot of protection from the elements… but at least my legs were warmer than they are in pantyhose!