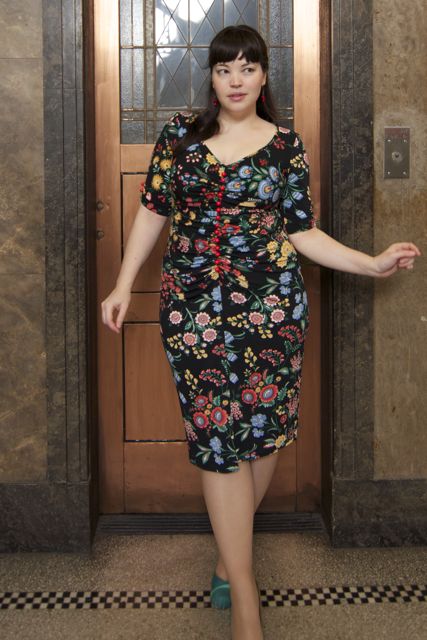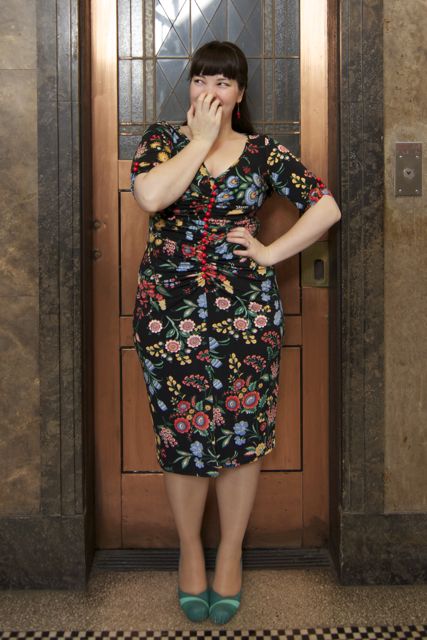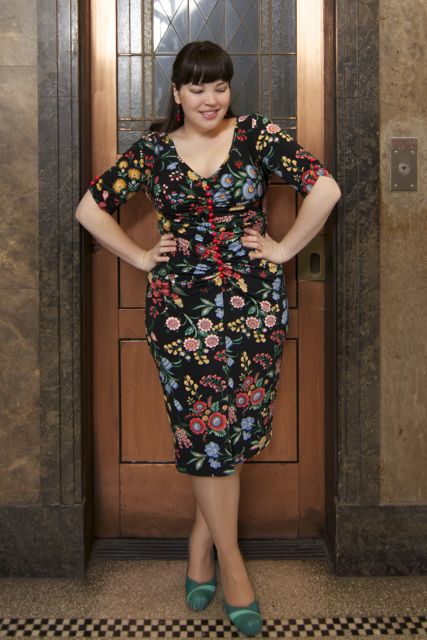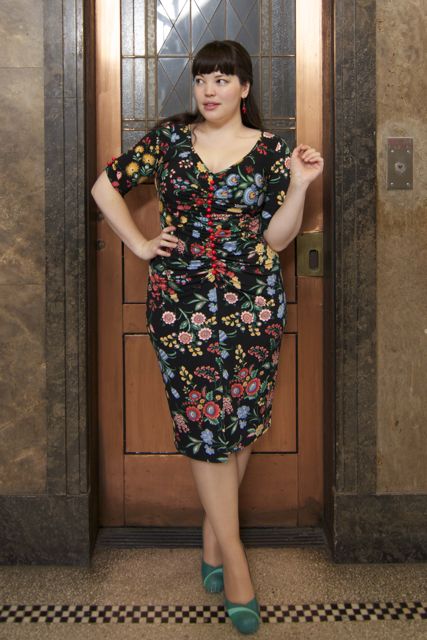 Dress: Leona Edmiston
Shoes: Chie Mihara
Don't you just LOVE this dress? I spotted it on the Leona Edmiston Facebook Page a few weeks ago, and fell head-over-heels for the ruched front and bold floral print.   Theoretically I hunted it down in the shops just for a sticky beak. But I didn't expect it to fit so well or look so good.
The fabric is the typical Edmiston jersey; it could probably survive a nuclear strike, and it'd still come out the other end unscathed. It's got reds, yellows, blues and greens and will go pretty magnificently with just about every pair of shoes I own.
The wide neckline shows off my collarbones to great effect and the elbow-length sleeves will make it a great trans-seasonal piece. The ruched front really plays up my curves, and my Mum tells me my ass looks great too.
All in all it was well worth the pretty hefty (for me) price tag – especially as I was able to take advantage of the 20% and $20 off promotions.
Favourite feature? The "Jaffa"-esque buttons. They've had me craving orange/chocolate lollies for days now.