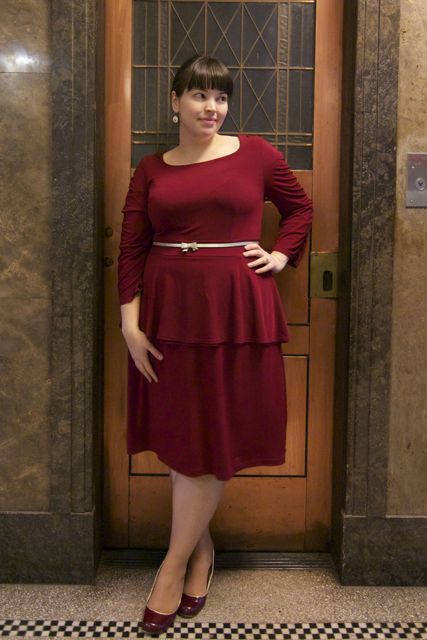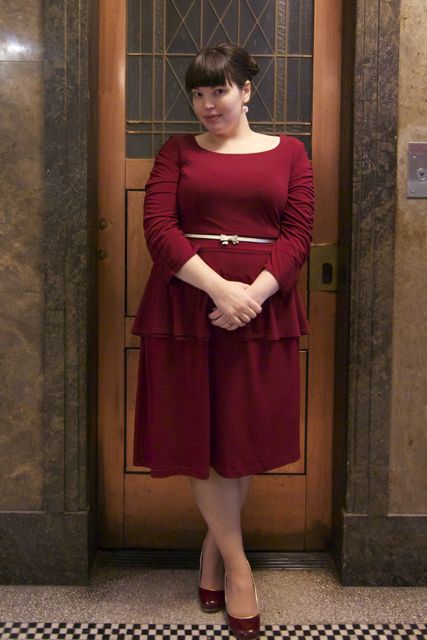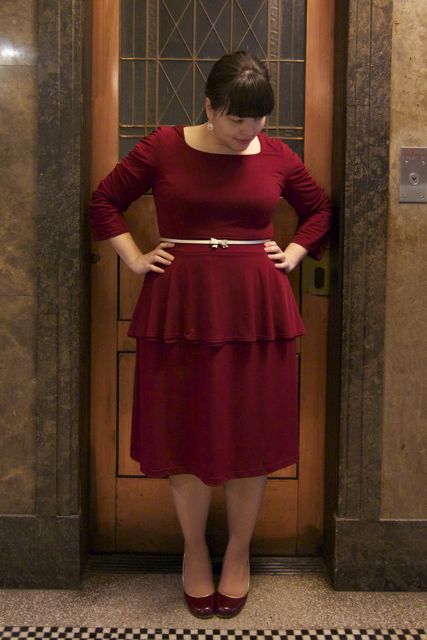 Dress: Eliza Parker
Top: Eliza Parker
Shoes: Poetic License
Belt: Dorothy Perkins
I'm always at a bit of a loss when people ask me which shops I get most of my clothing at. I guess I'm not really one of those people who buys according to store name or brand, but just impulse buys when I stumble across something that I like. (Which is a lot)
Shopping by brand has its benefits though it must be said, and this unlikely combination is one of them.
This outfit is actually a dress and a top layered over one another. Both Eliza Parker and so both made of the exact same rich red jersey.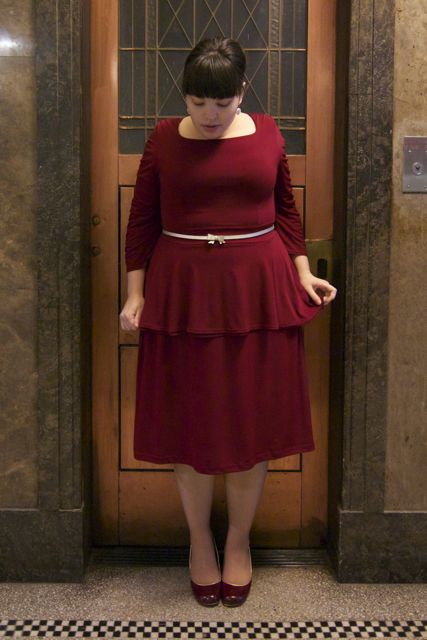 The dress is the one I always reach for when I'm having a mind-blank day on the fashion front because it's so easy to wear and it always looks amazing, but of course it's winter in Melbourne at the moment and bloody cold to boot so it was going to have to be coupled with another layer for protection from the elements.
I was inspired to add the Eliza Parker Ballerina top  after seeing – and desperately lusting after – the "Cyd" dress from Leona Edmiston: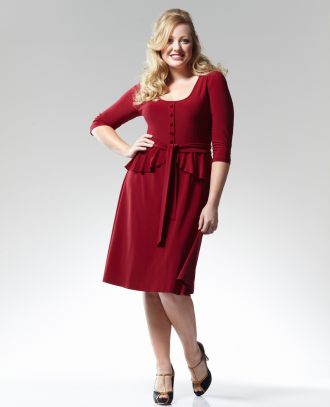 My own mocked-up combination of dress and top worked remarkably well actually, and the double layers of fabric meant I was reasonably toasty, even without a jacket over the top.
I added a gold belt that mimics the gold trim on the Poetic License shoes that seem to have been made solely to match Eliza Parker's "Burgundy" colour palette.