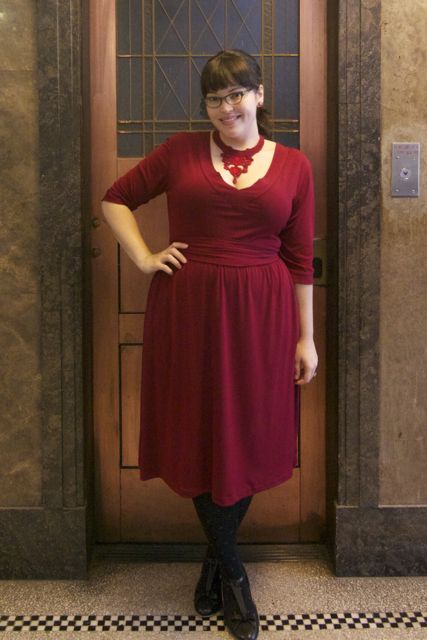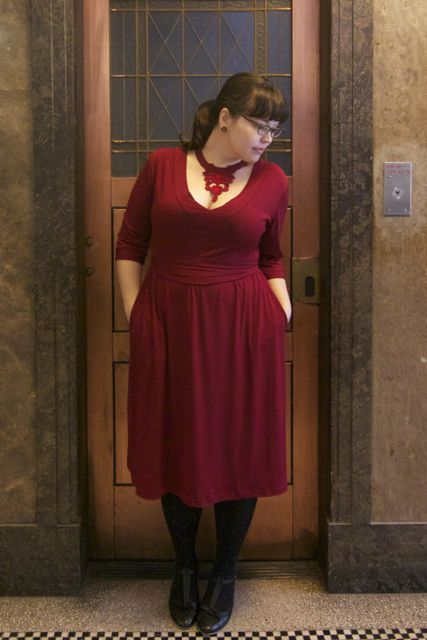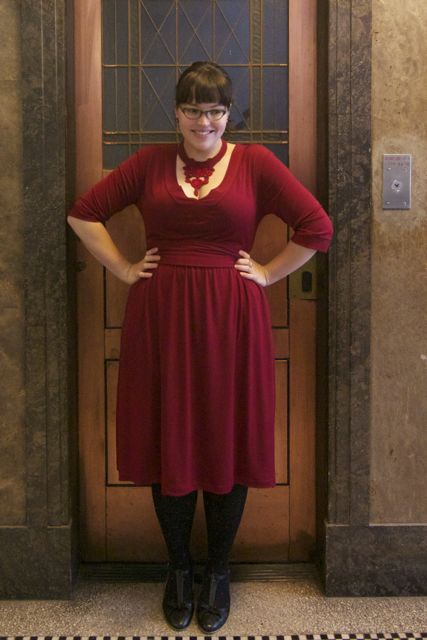 Dress: Eliza Parker
Shoes: Imagination
Stockings: Leona Edmiston
Necklace: Mushu (gifted by Lisa)
Yay for Saturday!
Less yays for having nothing to wear!
I had so much trouble finding an outfit this morning because I'd just bought an AWESOME new pair of stockings and the outfit I'd imagined them with when I was in the shower didn't look as good in reality as it did in my mind.
Instead I paired them with a dress that never fails to make me feel great – my Eliza Parker Geneva dress.
You can't really see the detail of the stocking here, let's go to a close-up: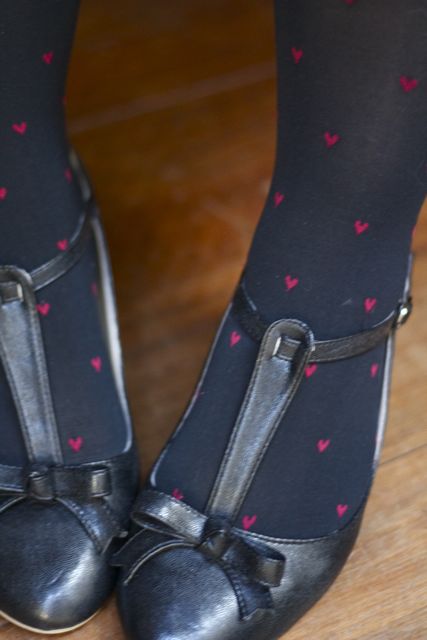 Tiny red hearts. So awesome, right? And they go perfectly with the dress. I was really pleased when they fit – I was taking a punt, because I'd never tried the Leona Edmiston range of hoisery before.
Also perfect with the dress was this lovely crocheted necklace that was given to me by my friend Lisa – She tells me they are handmade over four days by the mother of the owner of the Mushu stores in Sydney. It arrived in the mail during a very difficult period in my life, and with a card from Lisa saying it had been bought with love, and that it was to remind me that I was loved. What an amazing friend. I'm very lucky.