Dress: Vintage from Miss Modular Vintage
Cardigan: Cocolatte
Belt: Target
Shoes: Imagination
I want to get to responding to comments and emails, so I'm making this really, really quick:
I've never worn this dress with anything but red before; red cardigan, red shoes, my red loveheart belt.
Works well, but it gets a little predictable after a while.
It never occurred to me to team it with anything else until I saw this gorgeous photo of Sarah Flack on Tumblr: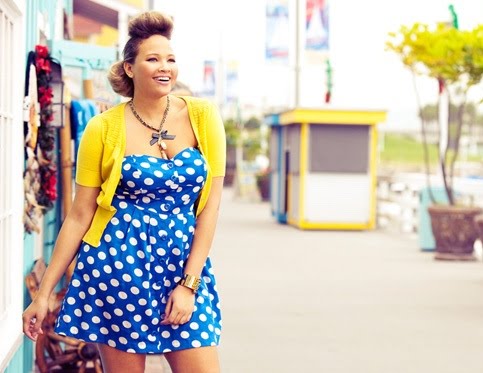 Brilliant! A new way to wear a favourite dress!