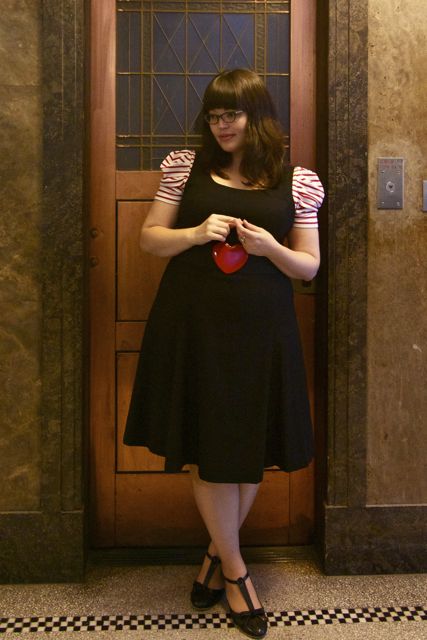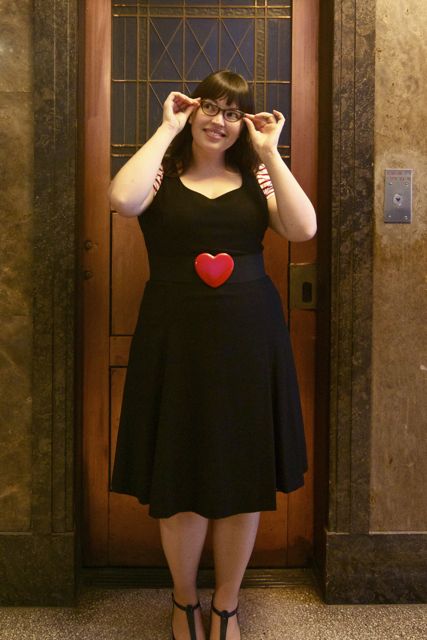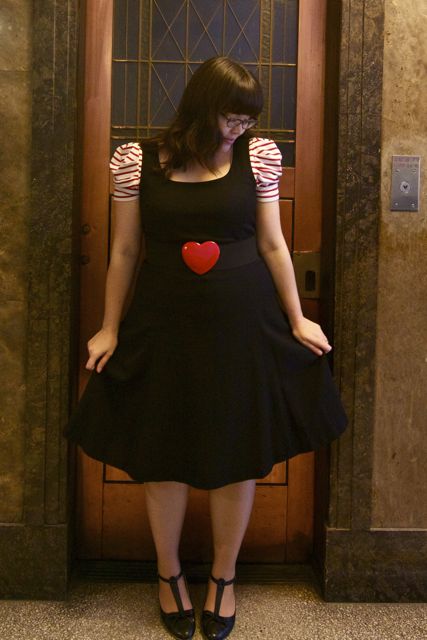 Dress: Nina Kay
Top: JayJays
Belt: City Chic
Shoes: Imagination
I was glad to dust off this black wool dress earlier last week. It's such a flattering shape, and I love teaming with a red and white striped top for an oh-so chic French-look.
I wore it with my new $30 shoes from Imagination, but spent the day tottering uncertainly around on my tiptoes. Like I should have expected with super-cheap shoes, the soles are so thin and flimsy that it took all my concentration not to go T over A every time I took a step on the slippy shopping mall floors I spend most of my day on.
The shoes are so CUTE, and otherwise remarkably comfortable so I'm tempted to do the ridiculous and get the re-soled. It'd cost more than the shoes did in the first place, but at least it would mean I could do more than stand stationary in them.
Also featuring today, is the love heart belt I bought many moons ago from City Chic, and thank goodness I did! I've not seen anything like it before or since, and I get SO MUCH wear out of it with so many different outfits.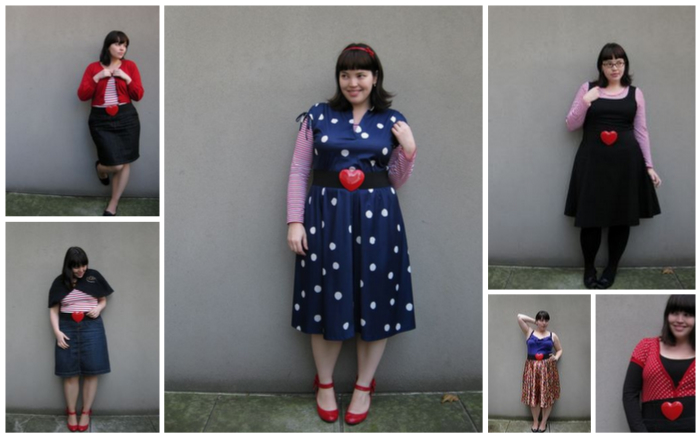 I dread the day it finally comes to pieces on me (and I've already had to glue the heart back on more than once).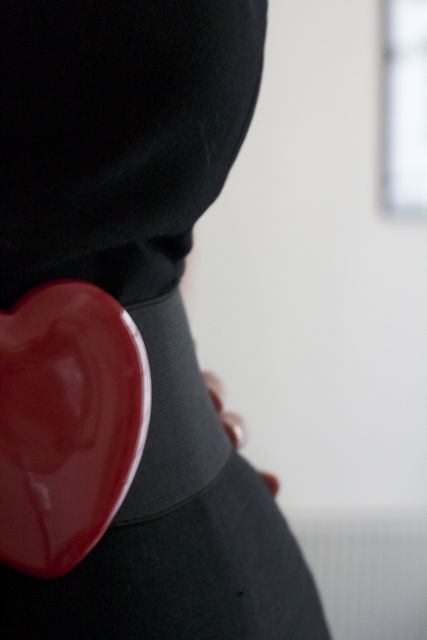 Meanwhile – Can I just throw a great big THANKYOU to everyone who reads and comments on the blog? I've been trying to keep on top of replies, and they've totally got away from me in the last week, but I want to say I read everything, and I really appreciate the time you guys take to tell me what you're thinking. Even if it takes me a while to get around to saying so!