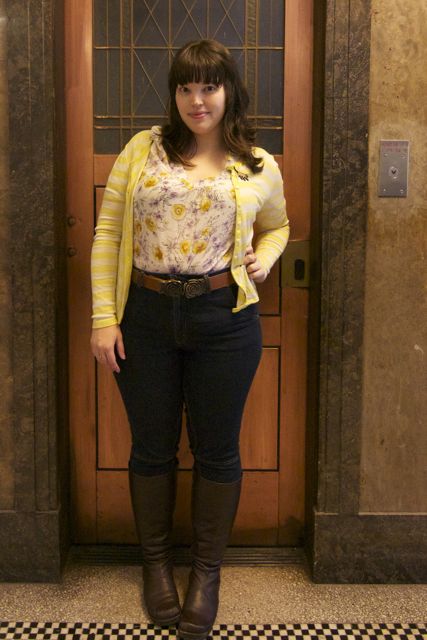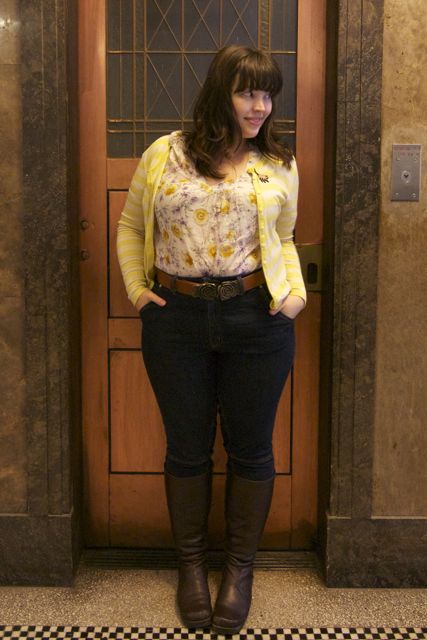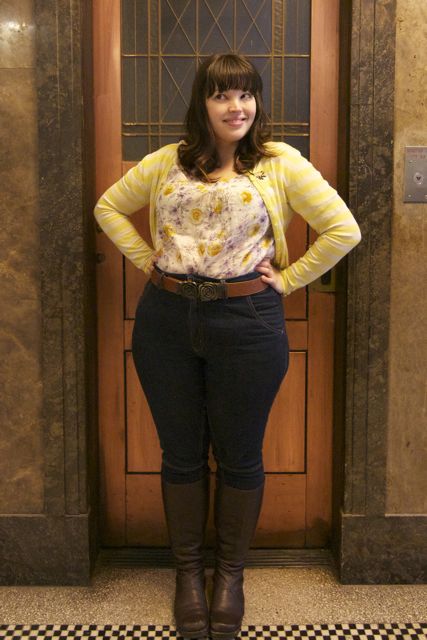 Top: Sportscraft
Cardigan: 8 Inkerman
Jeans: Embody Denim
Boots: Boots For Broads
Belt: Glassons
The lovely Pippa over at Runway Revolution has started a online style challenge site called ChunkyFRESHdressed aimed at showcasing different fashion themes or pieces as modelled by plus-sized women of different ages, sizes, style and budgets.
It's a great idea, and recently she announced the first challenge: Statement belts!
I was thrilled, because last week I bought this leather belt from Glassons (of all places!) and I've been wearing the heck out of it since then: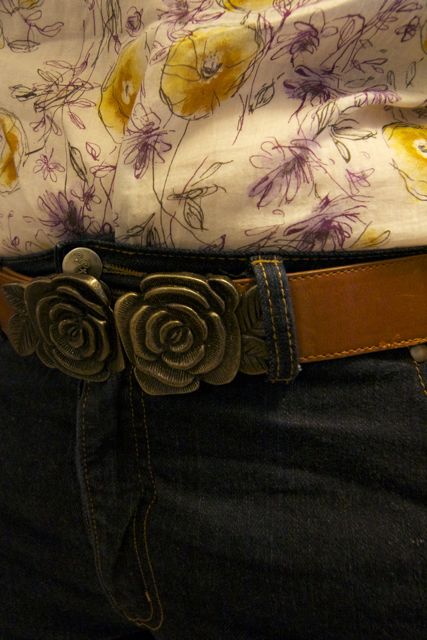 I'd been looking for another brown belt, because as much as I like the Target cheapie that I've been wearing that extra long tail doesn't suit everything. I was surprised but pleased when this one actually fit.
The "Statement Belt" challenge at ChunkyFRESHdressed runs until midnight on the 13th, and it's open to everyone so head on over – I'd love to see what you guys come up with!
Also new in todays post is the brooch that I bought from Cottage Industry at the Finders Keepers Market earlier this month.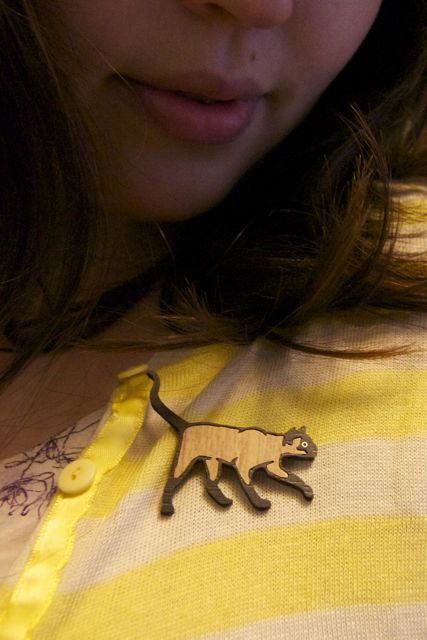 See? Doesn't it look like Suki?