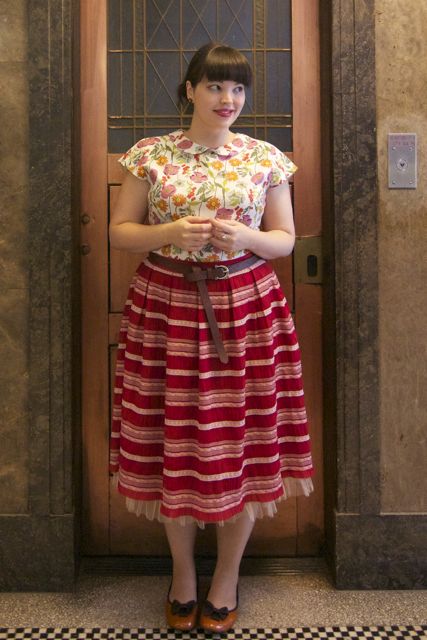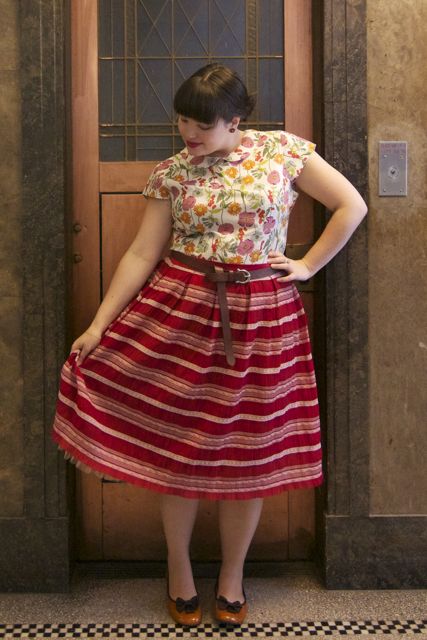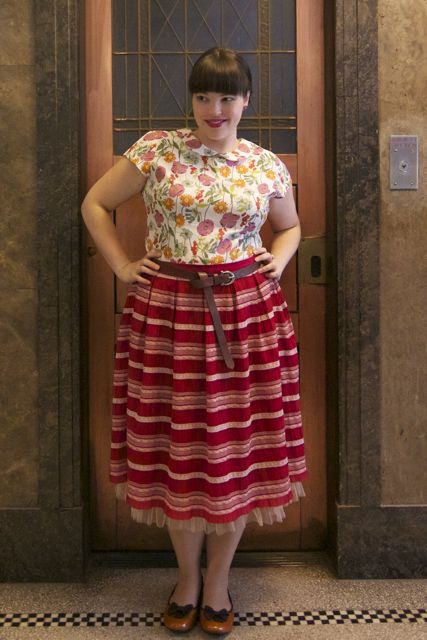 Top: Michelle Tan @ Etsy
Skirt: Chitra's Closet
Belt: Target
Shoes: Imagination
I. Was. So. Good. This. Weekend.
I went to the bi-annual Finders Keepers Market on Saturday, and somehow managed not to bankrupt myself, though there was SO MUCH there that I wanted to take home.
I well and truly frocked-up for the event, in a most colourful independent-designer style outfit, and was delighted to spot fellow blogger Carly wearing the same blouse!
I'd hit up the shops with my dear friend Fiona the evening before and bought two pairs of shoes from Imagination (a cheapie shop in Melbourne – no website, I'm afraid) including these, which were a meagre $20 and held up to being shopped in for hours remarkably well!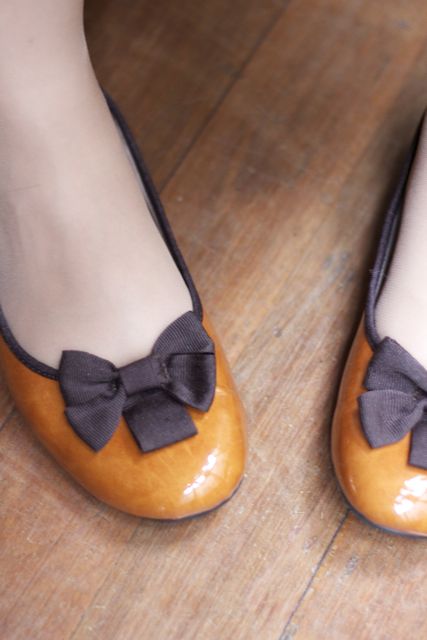 Maybe because I'd satisfied my shopping urges the night before, I managed to restrain myself from buying the entire Finders Keepers market, and went home with just one little brooch from Cottage Industry (it looks exactly like Suki!).
I did see plenty of other things I wanted though; gorgeous acrylic brooches from Notions Handmade, so lovely dresses from Seam Stitch. I had my eye on one of these extraordinary enamel rings from Brooke Johnston Design but couldn't decide between them, so left empty handed ("empty handed". Heh):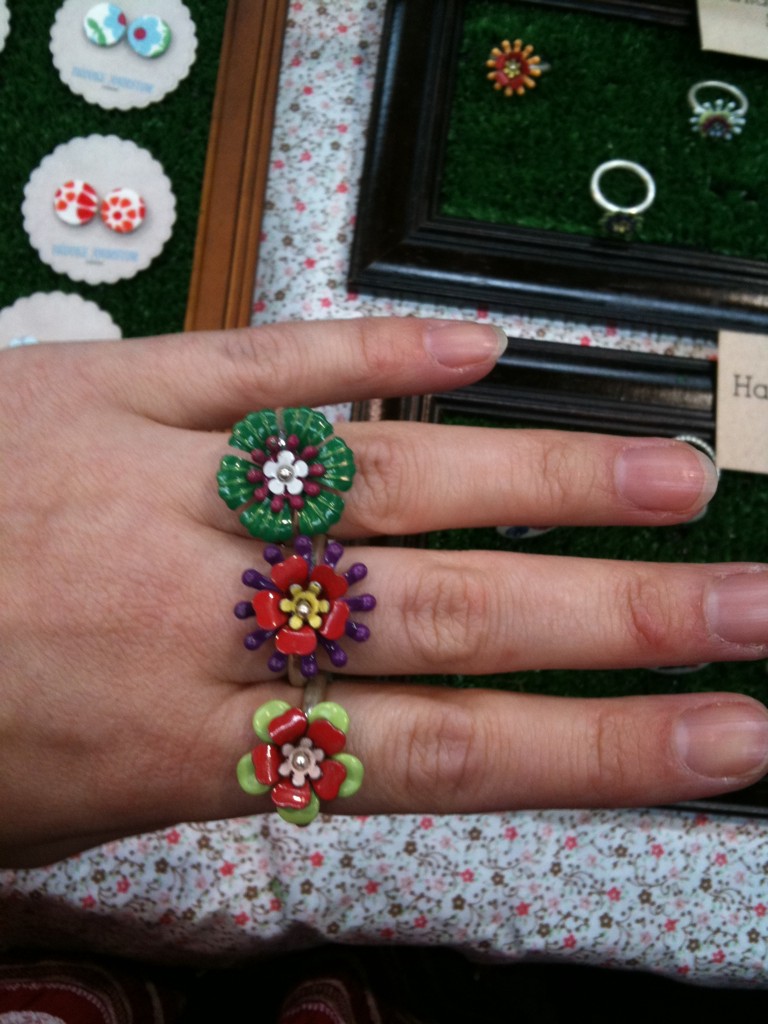 I was also severely tempted by a little floral boutonniere from Ginny & Jude Designs and an extraordinary feather neckpiece from Hand Hook Yarn.
And I nearly nearly bought this dress from Harper & Edie. But I didn't. Because I was being good.
Next time 🙂