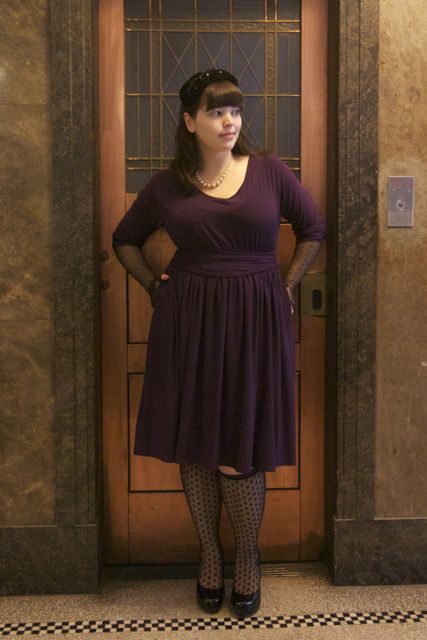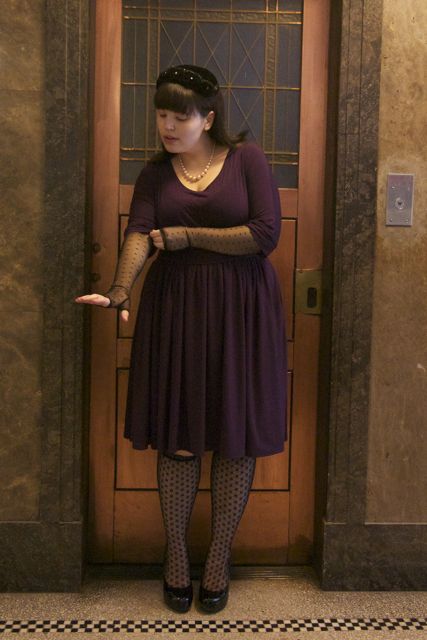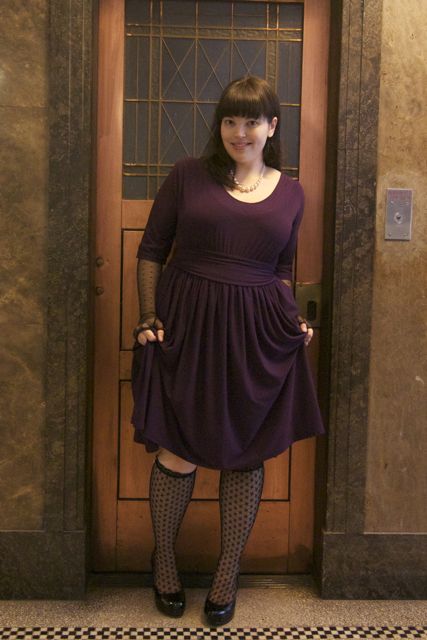 Dress: Eliza Parker
Hat: Vintage (from Donna's Dress Shop)
Gloves: Chitra's Closet
Socks: Jonathon Aston
Shoes: City Chic
A spot of deco-inspired accessorizing today in my lace fingerless gloves, and patterned socks.
The hat knocks it a little over into "costume" territory, so to be honest I didn't actually wear it out, just for the blog photos in the afternoon.
I like the cooler weather we've finally started having (off and on!) because it means I can wear some of my heavier frocks – this great piece from Eliza Parker included.
It's a wonderfully rich eggplanty purple, that's perfect for autumn