Top: Asos
Skirt: Chitra's Closet
Tights: Leona Edmiston
Shoes: Wittner
Belt: Torrid
Brooch: Smil
I owe a reader a huge thankyou for one of my favourite parts of this outfit.
The moment I saw this red leather bow belt on the Torrid website it made it onto my Dear-God-I-MUST-Have-It wishlist. Problem was the shipping for Torrid is notoriously prohibitive. Even for a belt.
I put the call out on Twitter for someone to share the shipping with, and the lovely, lovely HeatherGracious was generous enough to offer to have it sent with her own order.
So. Many. Thankyou's.
Seriously.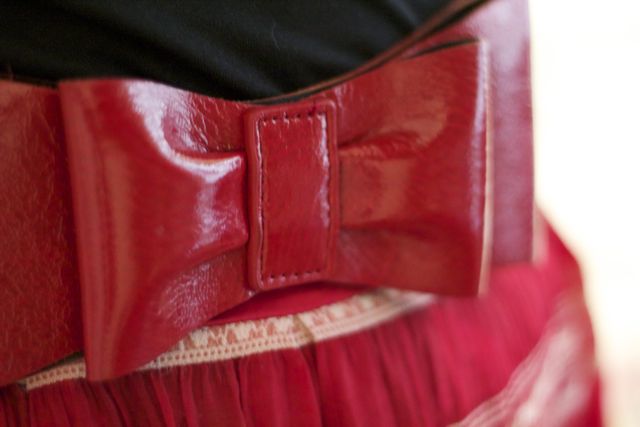 The Chitra's Closet skirt's a bit of a favourite, too – one of my all-time favourite pieces from her spring/summer range re-imagined for the cooler months because it just goes so splendidly with the belt.
On the topic of Chitra's Closet, a few weeks ago I "modelled" in another of her shows. Check out Liana's great review of The Pink Martini here for some pics of the evening. I'm loving the jewel-tones of the the wrap dress I wore, and that drapey cardigan might have to come home with me…
Now, if you've got your eye on anything from the new season Chitra has very generously offered Frocks And Frou Frou readers a 15% discount of all clothing with the coupon below: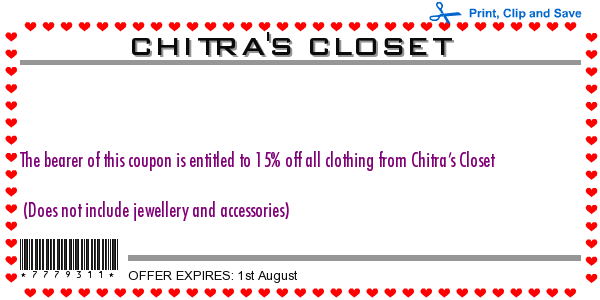 Get in quick – the coupon expires on the 1st of August!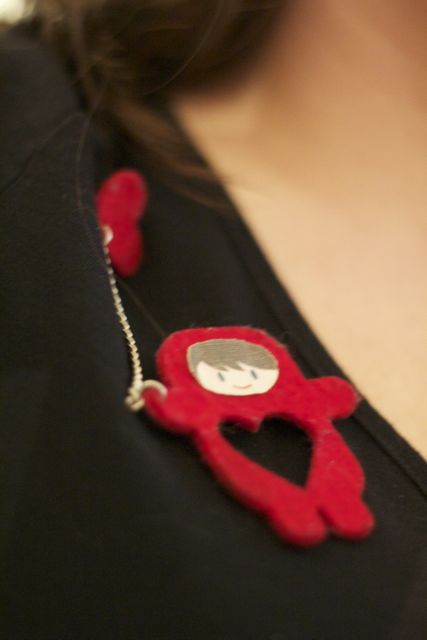 Brooch: Smil