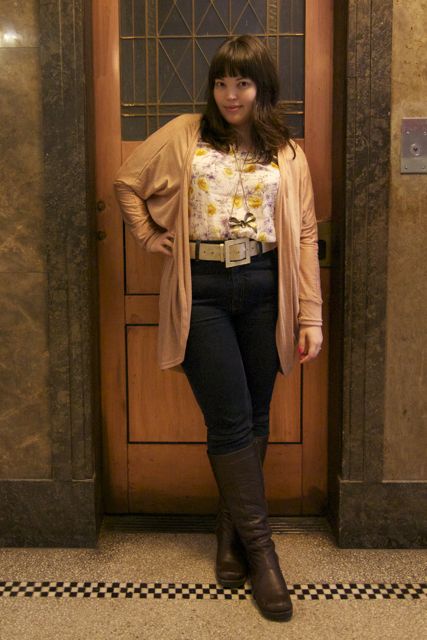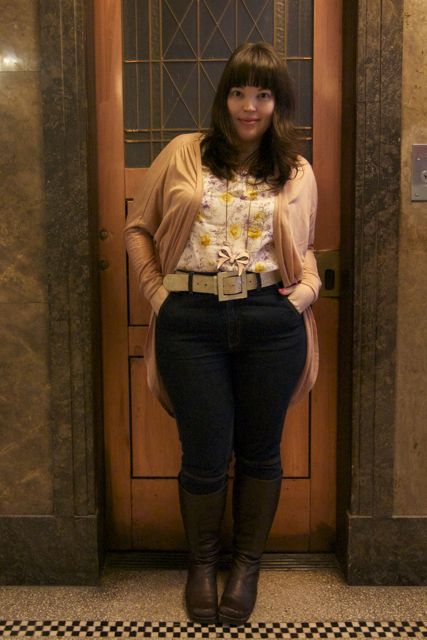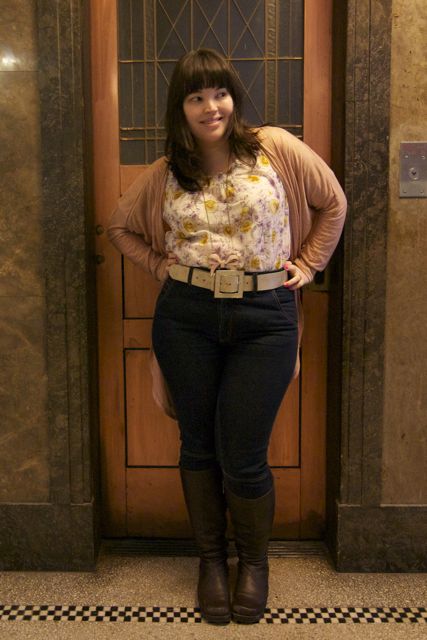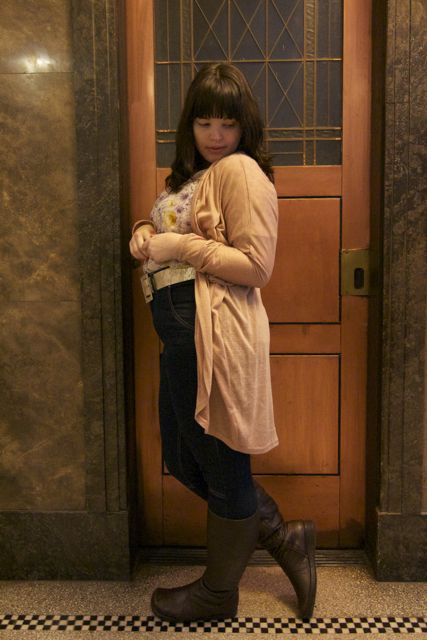 Top: Sportscraft
Cardigan: Temt
Jeans: Embody Denim
Belt: Fiorelli
Boots: Boots For Broads
Necklace: City Chic
Draping is not something I've ever been particularly good at. Most of my wardrobe is structured to hug the contours of my figure. My recent foray in the world of peg-leg pants has woken in me a lust for loose-fitting, draped pieces.
This blush-coloured cardigan's a good addition, it and it seems to work well enough over jeans and knee-high boots, but after trying it with a soft jersey skirt from Trenery I've decided I "need" more unstructured pieces to team it with.
I couldn't quite come at buying a floppy grey skirt for $100, so I think I'll be off to Spotlight this weekend, and maybe we'll have a DIY blog post next week!