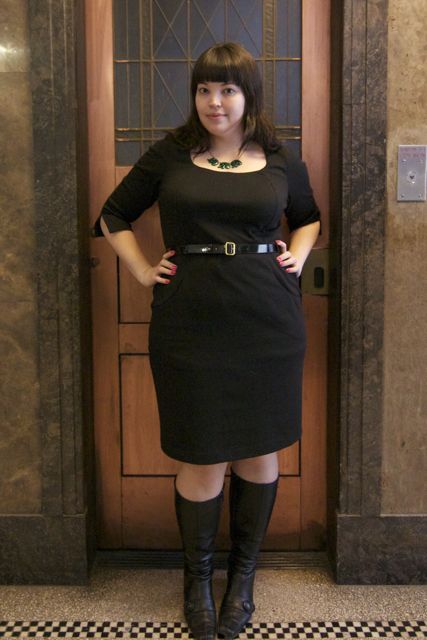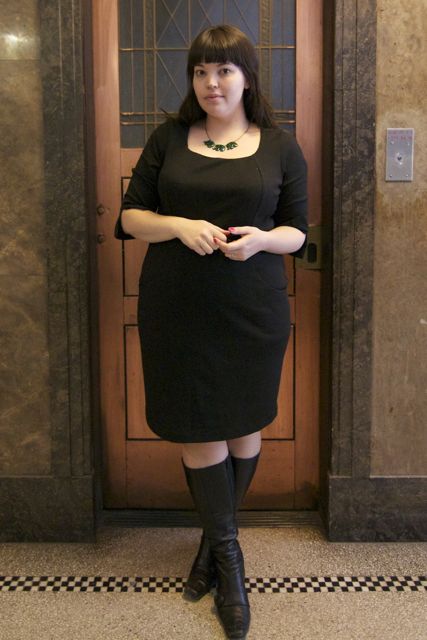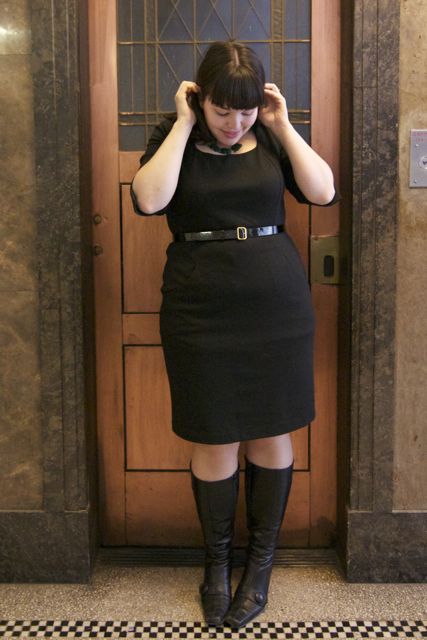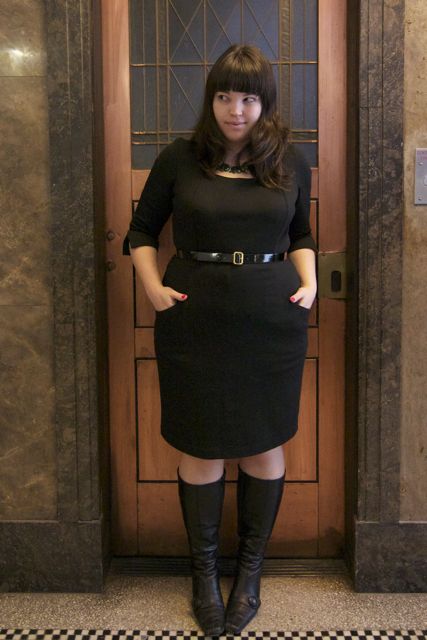 Dress: Bravissimo (Pepperberry)
Boots: Duo Boots
I'm not quite sold on this dress from Bravissimo. It's made of a good quality fabric, and is fully lined. The length is good (though shorter than I'd anticipated) and the little pockets on the hips were a pleasant surprise.
It's much more dowdy than I'd expected though, and – surprisingly for a Bravissimo/Pepperberry dress – it's quite unflattering around the bust. On the Pepperberry website the neckline looks much more open, showcasing collarbones and the hint of cleavage. In reality the dress is extremely modest. To its detriment I suspect. The sleeves are also an awkward length, and I found the belt that came with the dress pretty ugly (just a personal thing) and decided to swap it out for something more classic.
Ah well, you win some you lose some, and at least it was on sale.