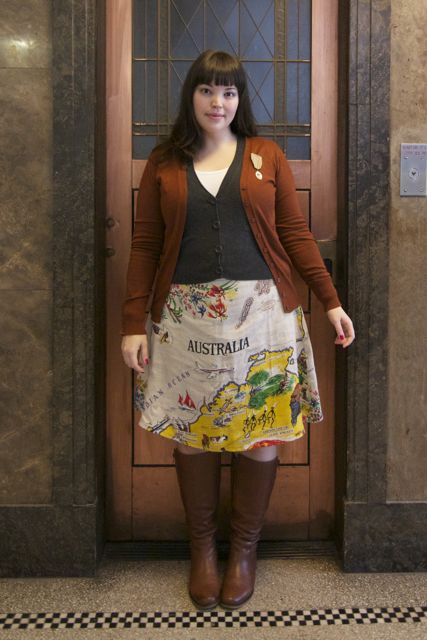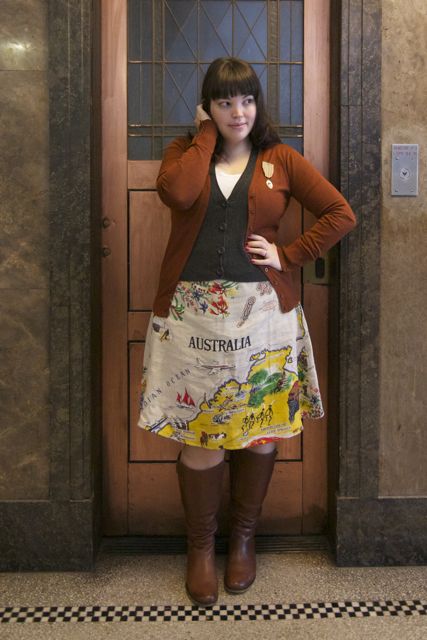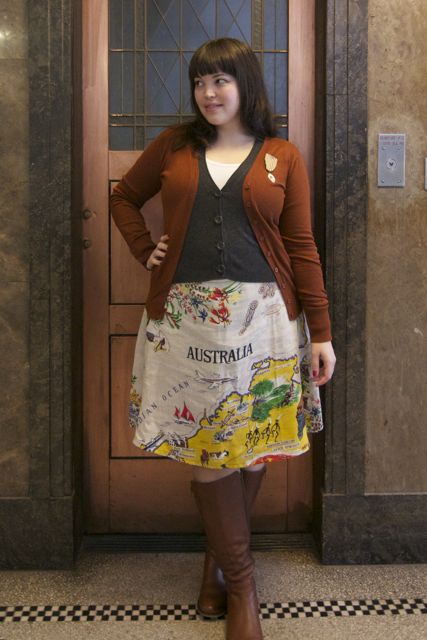 Top: Glassons
Vest: Target
Cardigan: Glassons
Skirt: Pearl & Elspeth via Georgie Love
Boots: Duo Boots
This is my second Pearl and Elspeth skirt – you might remember my first from here – and like the first it's been lovingly constructed by Annie from P&E from a bit of True Blue Australian Ephemera (this time a rustic linen tablecloth, apparently).
Obviously, having been handmade from vintage souvenirs, Annie's pieces are one-offs and I've learnt to snap them up quickly if I don't want to miss out. When I saw this skirt on Annie's own blog I emailled her pronto and asked how I could get my hot little hands on it before anyone else got a chance! Fortunately for me the skirt had been sent to the (delicious) Sally at Georgie Love but hadn't been listed on the website yet, so I managed to pip you all at the post (sorry!).
Really, when you see the back – who could blame me! I love the border of Australian flora and fauna so much that I'm tempted to wear the skirt backwards!