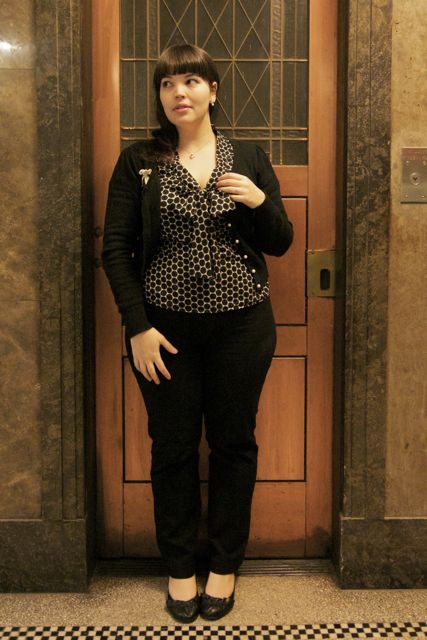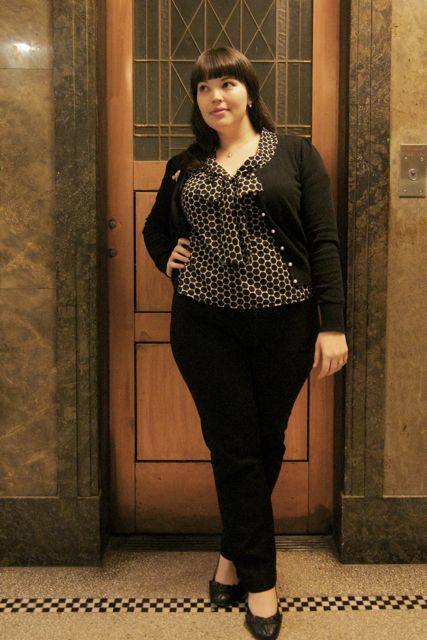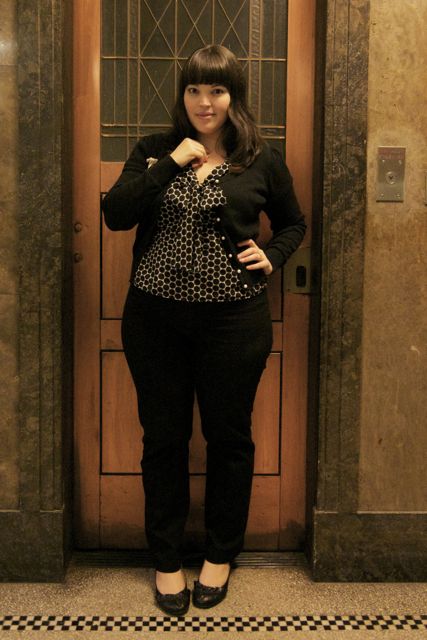 Blouse: Harris Scarfe
Cardigan: Friends of Couture via Cardigan Store
Pants: Harris Scarfe
Shoes: Wittner
Today my very good friend Fi invited me to attend Markit at Fed Sqaure with her. The opportunity to indulge in cupcakes, have a Taco Truck Taco, and finish some belated birthday present shopping was irresistible, as was the opportunity to spend the afternoon with Fi.
Typical Sunday though, I barely hauled myself out of bed in time to meet her, and hadn't left myself enough time to plan an outfit so I was in jeans, a t-shirt and a cardigan for warmth.
Fortunately, I have an outfit from the Archives to blog tonight, a very basic ensemble which is a pretty safe bet when I'm having an inspiration-free morning!