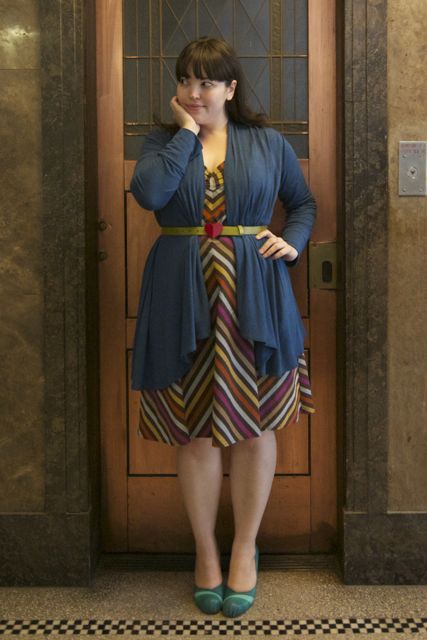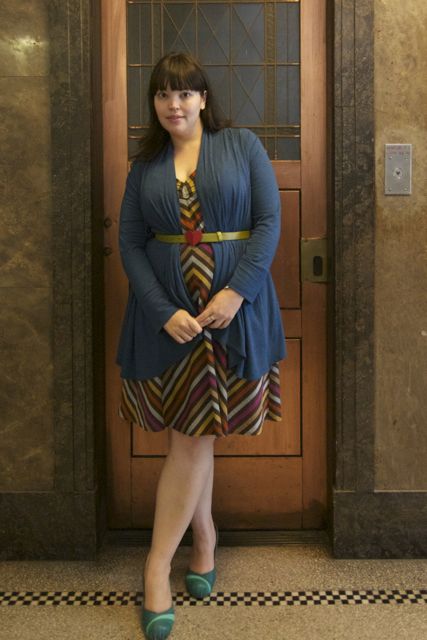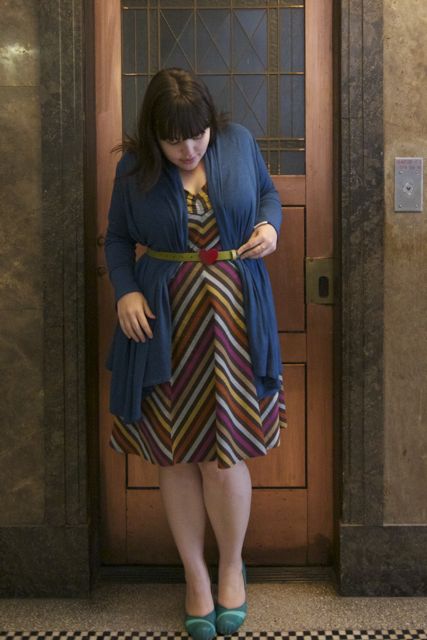 Dress: Bravissimo
Cardigan: Eliza Parker
Belt: Kinki Gerlinki
Shoes: Chie Mihara
On the website this Bravissimo dress appeared to be a riot of brightly coloured stripes, but in reality it's a much more muted palette. I love my bright colours and was a smidge disappointed when I opened the package originally, but the dusky hues have grown on me.
I was going to pack this dress up with the rest of my summer-wear, but it turns out that the colours suit autumn to a tee, and paired with a long draped cardigan for warmth it's more trans-seasonal than I gave it credit for.
I belted it with a thin love-heart belt from Kinki Gerlinki (a bit small, but adorable nevertheless) to give the outfit some shape.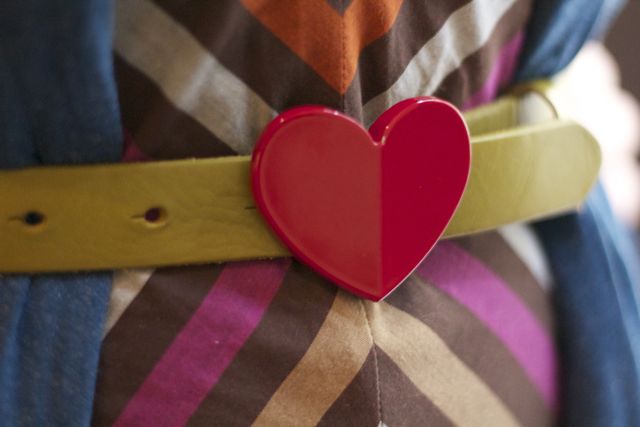 And since nothing else in the outfit is black, I've gone the final splash of colour with my vibrant Chie Mihara teal heels.