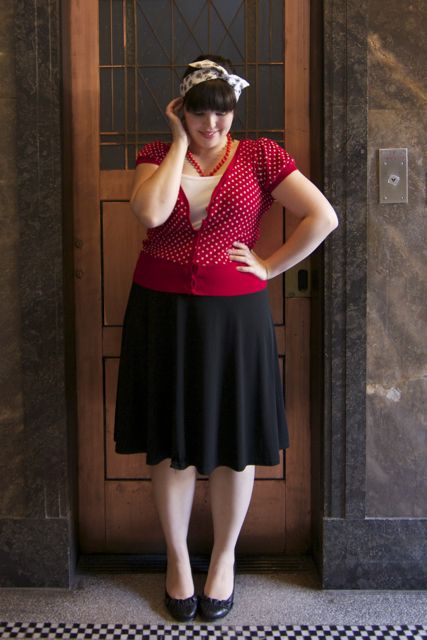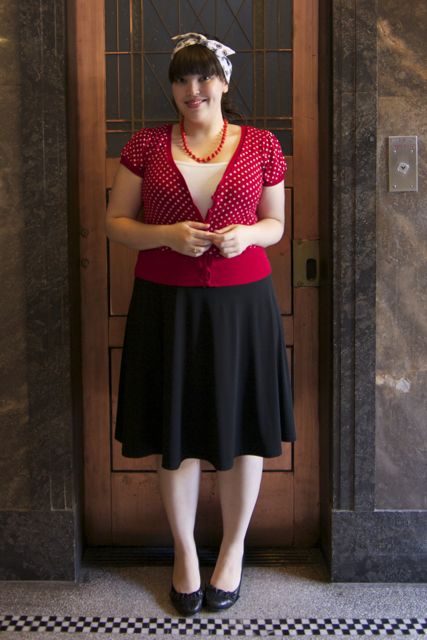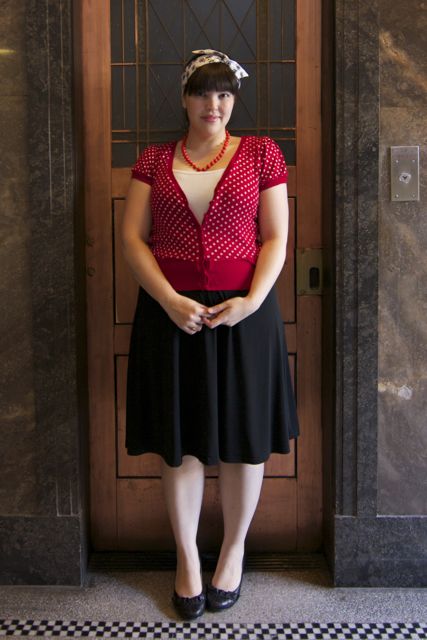 Cardigan: Big W
Top: JayJays
Skirt: Eliza Parker
Shoes: Wittner
Oh! Here's one I prepared earlier (when it was much warmer, obviously!)
I think this was probably the last warm day we're going to have for a while. After a lacklustre summer Melbourne's descending into a very cool autumn, and what's likely to be a most wintery winter. I've hauled out the last of the cool-weather clothes that were left in storage, and I'm about ready to pack up my short sleeves and summer dresses, but my bare arms and legs got this one last outing.
I'm channeling the 1950's in my a-line skirt, polkadotted cardigan, and my Nana's red bead necklace.
What really makes the look is the fabulous headband/hairtie which I received from the downright lovely Donna at Marscapony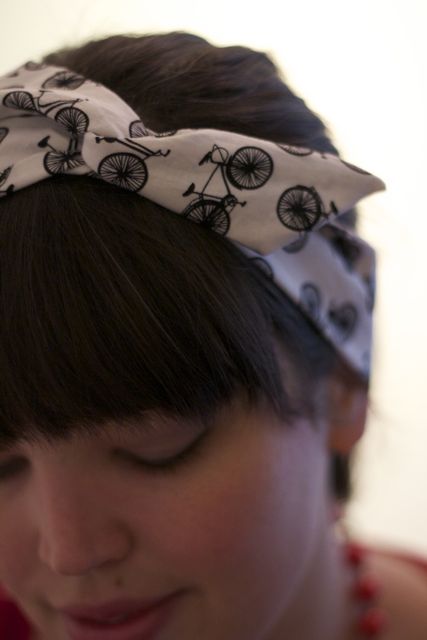 Donna sent me this great bicycle print hair-tie which has been made with a core of galvanised wire, which means I can mould it to shape my head. This is an excellent thing, as I've never had any luck keeping soft fabric headbands on without having to use bobby pins.
Check out the webstore to see Donna's wonderful range of beautiful fabrics.