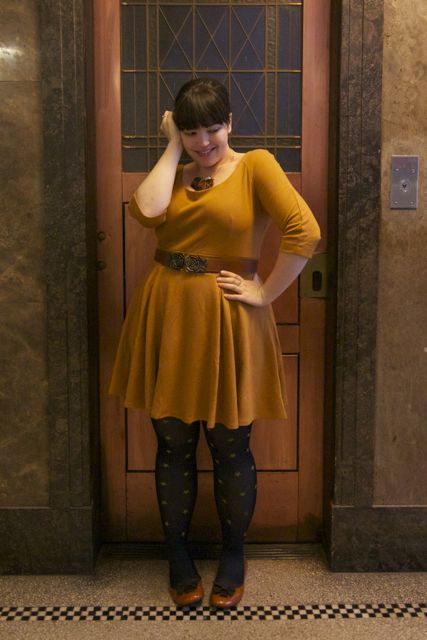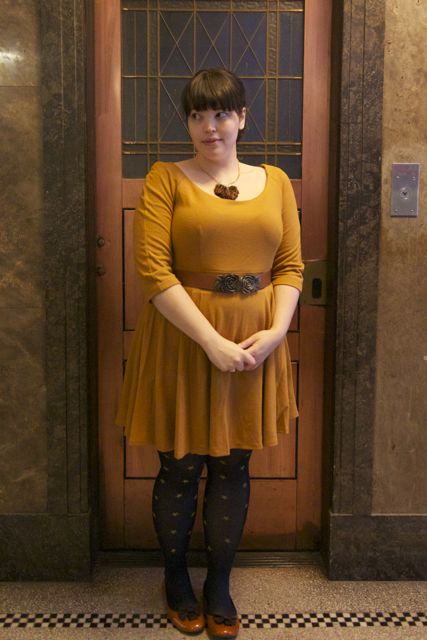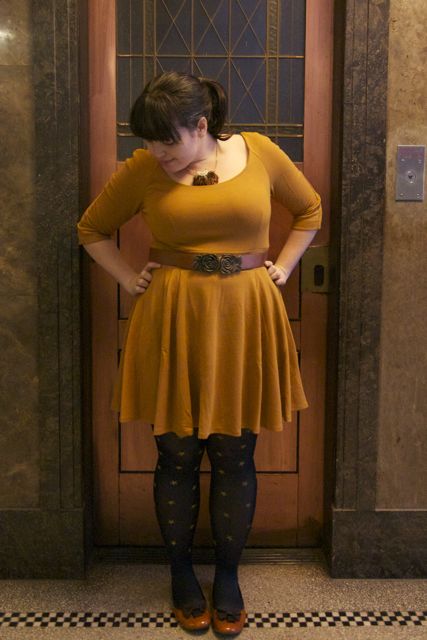 Dress: Asos
Belt: Glassons
Tights: The Sock Shop
Shoes: Imagination
In autumn I always seem to develop a bit of a fascination for mustard. It's a bit bright and a bit warm and a bit hard to find.
I spotted this dress on on the Asos website, and the combination of wide-scooped neckline (my favourite) and flared hemlime negated my concerns about the typically short hemline.
I wasn't entirely sold when it arrived. The fabric's great, but the cut's not the best. It's a smidge too big and the waist sits a little high (because of my generous endowments, no doubt). There's a lot of fabric in the full circle skirt… just not a lot in the hem!
Teamed with my star tights and belted with my leather Glassons belt I like it a little more, and it goes well with the Foudre Blanche necklace that I bought from Etsy.