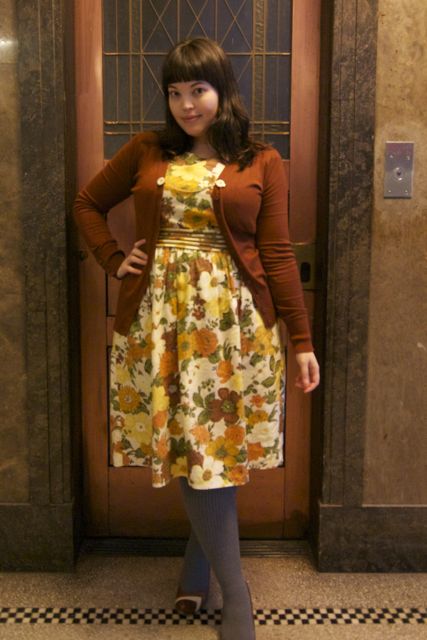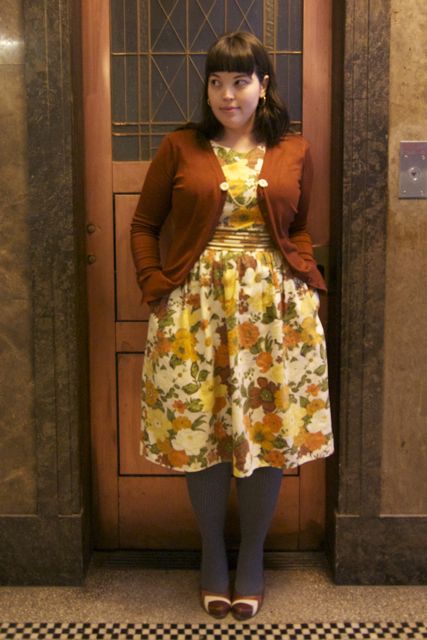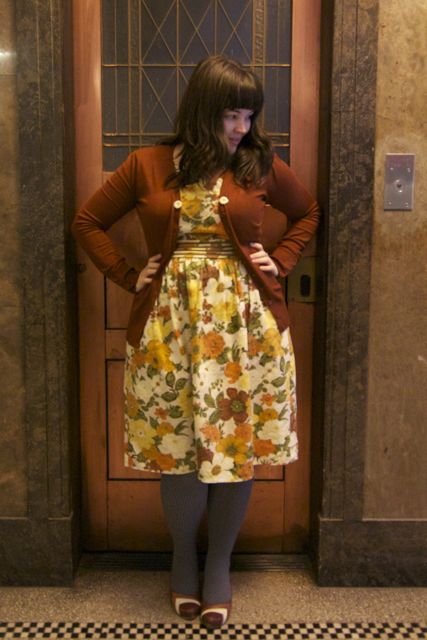 Dress: Sohomode
Cardigan: Glassons
Tights: Sussan
Shoes: Chie Mihara
Are these the grey ribbed tights I've been looking for for two years???
In the comments sections Jenni recommended I check out the grey tights at Sussan, and it made me think that maybe all my prejudices about self-branded hosiery were unfounded.
Buying one-size-fits tights from a straight-size retailer made me feel a little leery about whether they'd fit/hold their shape/be of decent quality, but Jenni certainly didn't steer me wrong.
The tights are very soft and malleable – a squeeze to get on in the first place, but they loosened up well after the first few minutes. They didn't fall down, and the waistband didn't roll, and I haven't put a finger through them (yet!).
They're verrrrry long, which makes me wonder whether maybe I should have sized down (is it just me, or do the majority of pantyhose sizes seem to bear no relation to ass and thigh size, but only to length of legs?)
The length means that I had to hoik the excess up from my ankles once or twice a day, but it's a trade-off I've willing to make.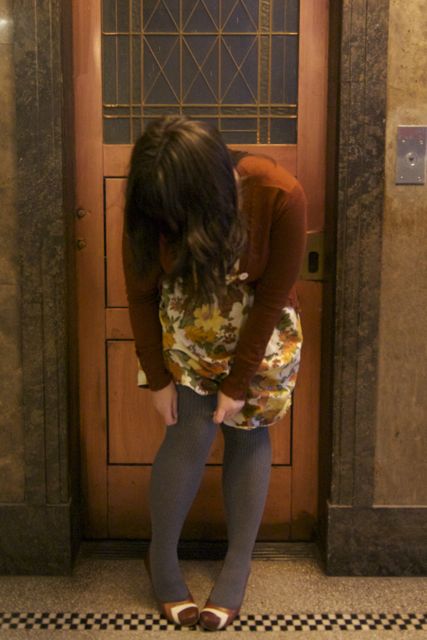 In the "frou frou" department today I'm wearing my favourite sweater-guard from Jackie D's Retro Boutique. What a lucky purchase that was – I've yet to find a set that I like as much.