Skirt: Eliza Parker
Tights: Voodoo
Shoes: Wittner
Everything in the new at the moment is talking about how Melbourne's having the coldest May in recorded history. Winter has definitely arrived, and with a vengeance.
It makes me feel a little bit better about buying (another) winter jacket that I probably didn't need: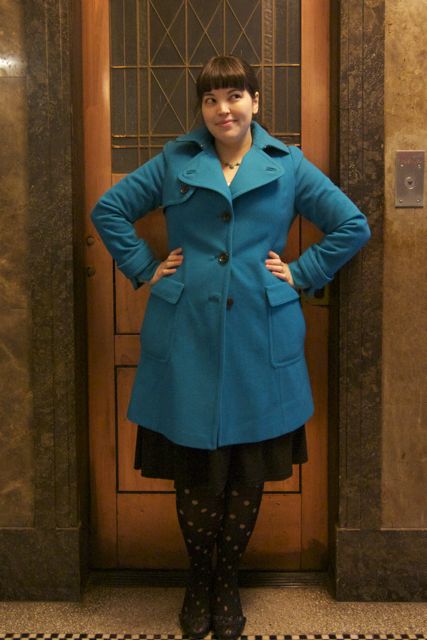 Jacket: Pretty In Pink @ David Jones
I actually saw it in last year's sales just before I went to the US with The Sophisticate, but decided not to buy it in case I saw something I liked better in America. Imagine my delight when I saw it again this year, but STILL ON SALE. Of course, I bought it.
It's scrumptiously warm, fits perfectly, is an unusual colour (there's some unwritten rule that all coats must be black, brown, grey or red in Melbourne).
The collar's enormous, but buttons up tight against a cold wind, so I suspect I'll be wearing it a LOT this coming winter.