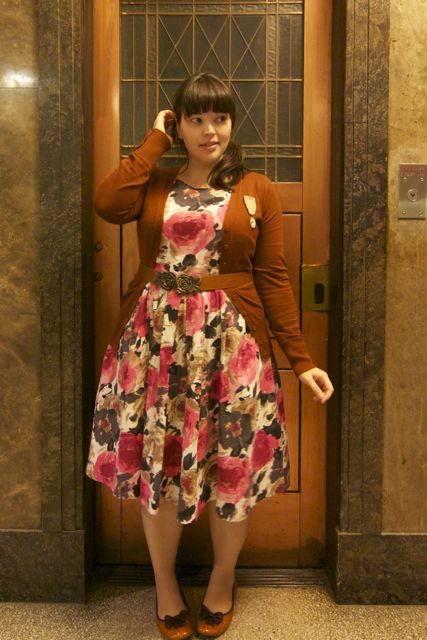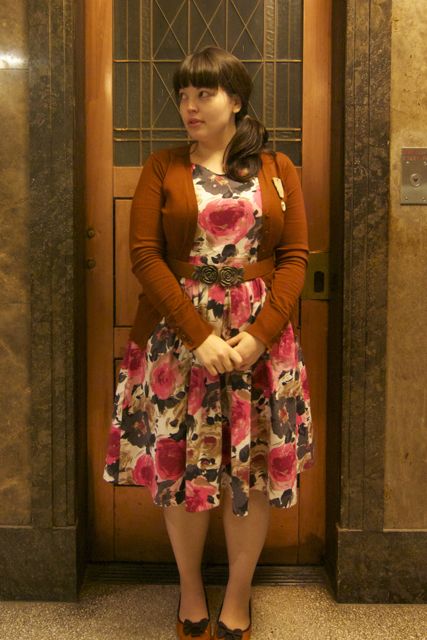 Dress: Now @ Kmart
Cardigan: Glassons
Belt: Glassons
Shoes: Imagination
Surprisingly, I'm getting more wear out of this dress in these cooler months than I did in Spring and Summer. It's like late-blooming roses, which I've developed somewhat of an obsession for.
Can I just throw it out there that it is IMPOSSIBLE to find cut roses that actually smell like roses? I fluked a bunch from the cheapie florist that sells $6 bunches at Flinders St Station, and since then I've been hunting fruitlessly for more.
Is there anyone out there who can recommend a good rose fragrance? I was thinking it was time to update my "signature perfume" (currently Lancome's Poeme, for those wondering) and my go-to-girl for all things olafactory is busy in Canberra, so it's all up to me to find one that lasts and doesn't turn to nastiness on my skin.