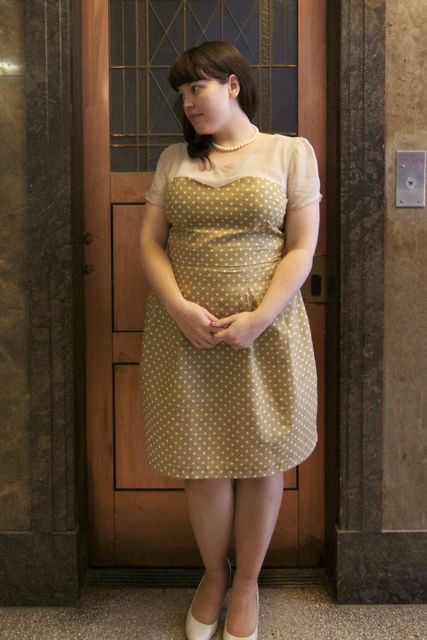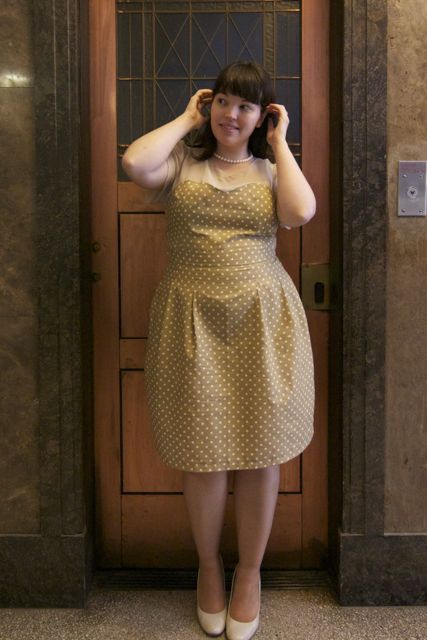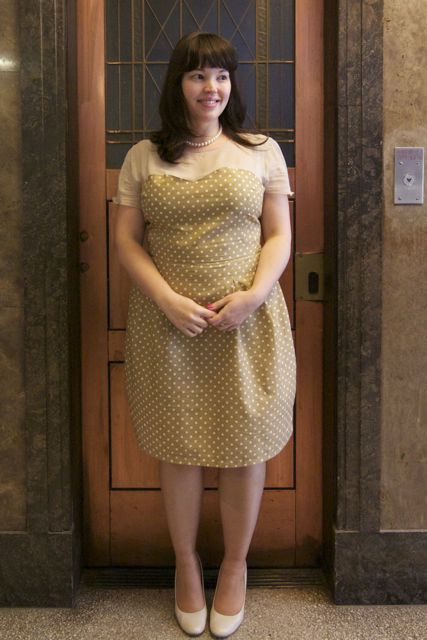 Dress: DIY! (From "Macaron" @ Colette Patterns)
Shoes: Zu Shoes
So, I totally made this dress myself. In a day. And I only had to use the unpicker once.
This dress – and this incarnation of it – can be traced back to a dress that I fell head-over-heels in love with yeeeeears ago from Queen of Heartz Clothing.
The sweetheart neckline and sheer shoulders sent me on months of hunting for something similar (that I could afford) but the cheapest and cheerfullest (and most satisfying) way was to DIY using the fantastically straightforward "Macaron" pattern from Colette.
This is the second Macaron dress that I've made – The first used a much bolder palette – and I fudged the pattern a little so that there were no pockets, no contrast waistband, and sheer silk shoulders.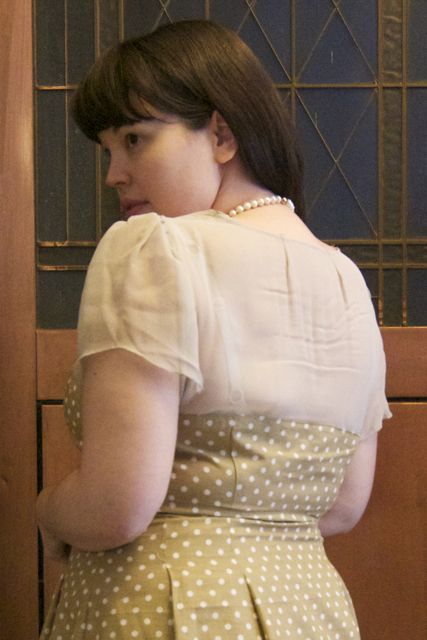 I'm looking a little crumpled here, and I think that for my THIRD macaron dress (and yes – there'll definitely be a third) I'll use a more wear-friendly knit fabric.