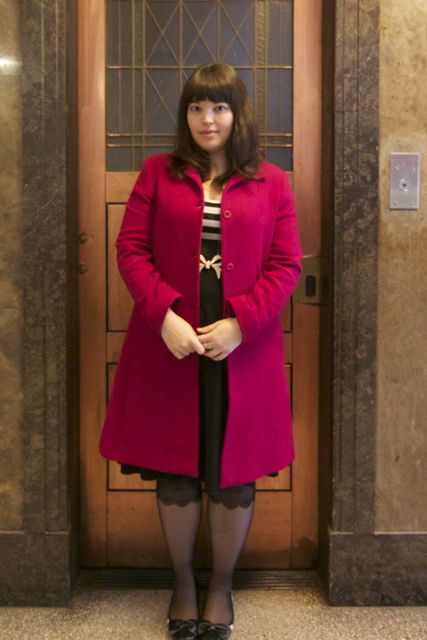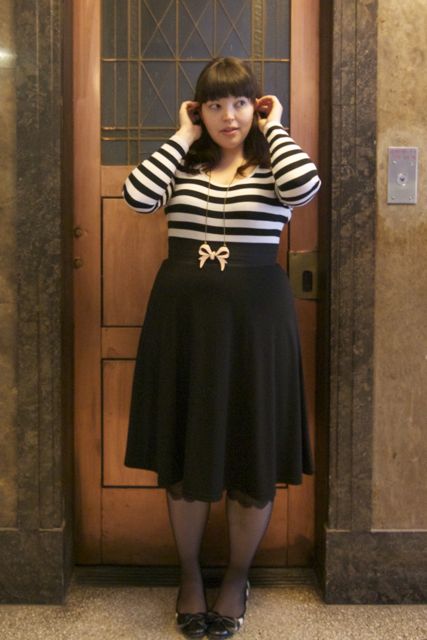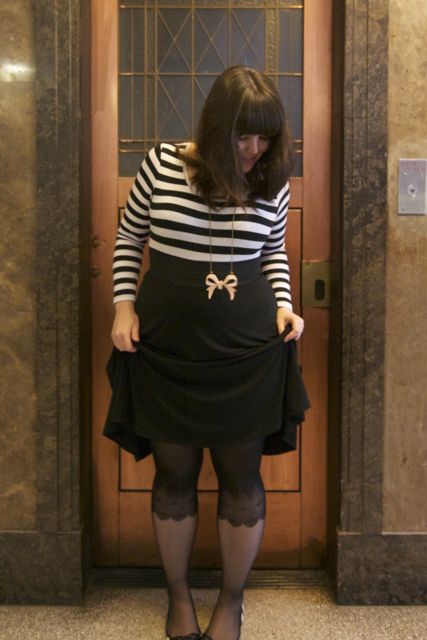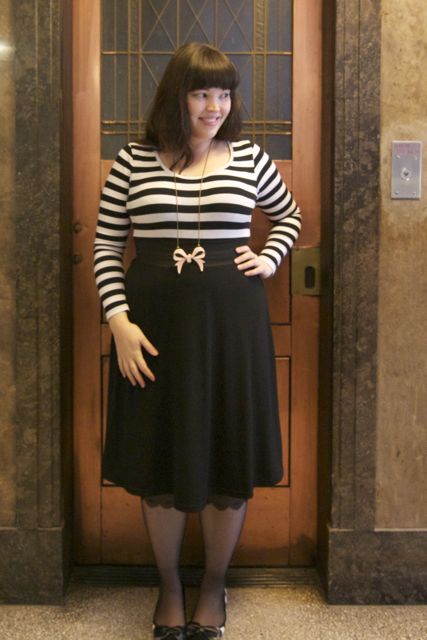 Jacket: David Lawrence
Top: Glassons
Skirt: Eliza Parker
Pantyhose: Target
Shoes: RMK
Necklace: City Chic
This outfit was directly inspired by a sudden flush of girls on my Tumblr feed who were wearing their black and white striped tops with high-waisted black skirts.
It had never occurred to me to wear this top as anything but a layering piece beforehand, because I thought that the bold horizontal stripes might accentuate my already somewhat prolific frontage, but I really should have known better.
Actually, teaming it with my high-waisted Eliza Parker skirt gives a lovely curvy silhouette, and I don't look overbalanced or particularly top-heavy at all!
I added a pale pink bow necklace, then threw my favourite hot pink coat over the top of it to add a bit of warmth and a lot of colour.
Wearing the skirt this high actually showcases my cute pantyhose as well – the scalloped edge the peeks out from under the hem is very finely detailed – it gives an impression of a cross between capri-length leggings, and a lacy petticoat. Odd, but successful I think.