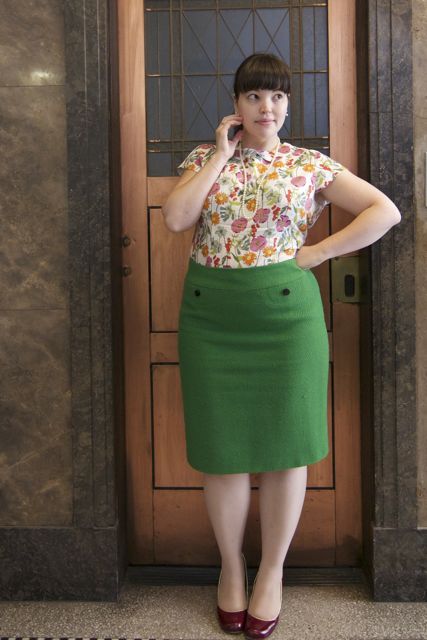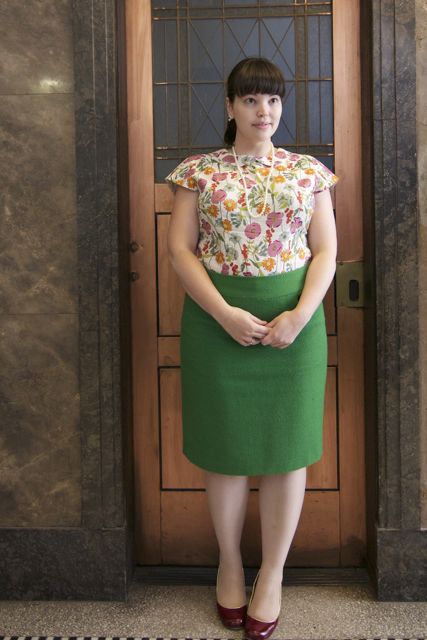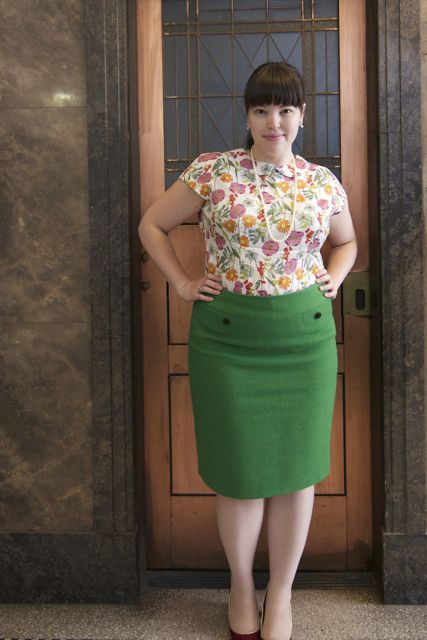 Blouse: Michelle Tan @ Etsy
Skirt: Marks & Spencer
Shoes: Poetic Licence
So this is one of those 'here's one I prepared earlier' outfits, but I wanted to post it now, because I wore it for the photo that accompanied an interview I did for the local magazine in Canberra "City News".
It's the current edition, so if you're interested and in Canberra you can pick it up most everywhere. And if you're interested and NOT in Canberra, you can read it here!
I was really delighted to be included alongside Lady Smaggle, whose blog, Smaggle Style was one of the first Australian fashion blogs that I ever read.
Thankyou to Megan Haggan who was lovely enough to contact me in the first place. You've made my Dad really, really proud!