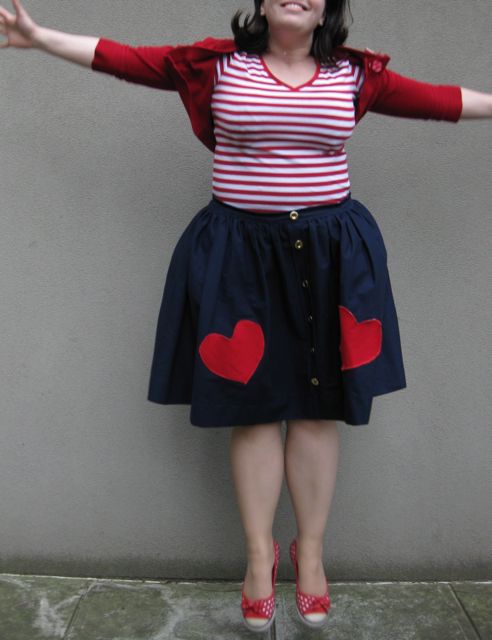 Top: Cocolatte
Cardigan: Crossroads
Skirt: DIY
Shoes: Rocket Dog
Woohoo!
Wanna hear some exciting news?
Me, your blogger, is going to be a runway model.
Yep, Lilli Hingee, the girl who can fall down in flats (if only I was exaggerating) will be strutting my stuff down the runway for Chitra Mangma at next week's launch of her Spring/Summer collection.
Wanna hear some more exciting news? I have a free ticket to give away.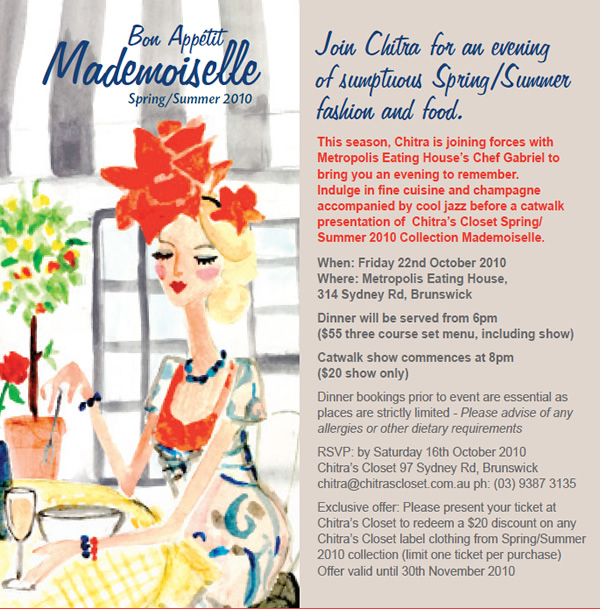 It's for the show only, starting at 8PM on Friday the 22nd of October, and will come with a free pass to go and see the new movie "Gainsbourg"!
So, if you're in Melbourne, and are interested in coming along to a French-Inspired Fashion show leave a comment below with the words "Chitra's Closet" and telling me what you're most looking forward to wearing this Spring and I'll have Suki choose a comment randomly!