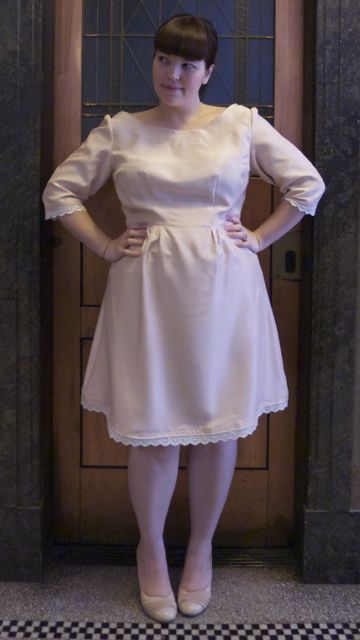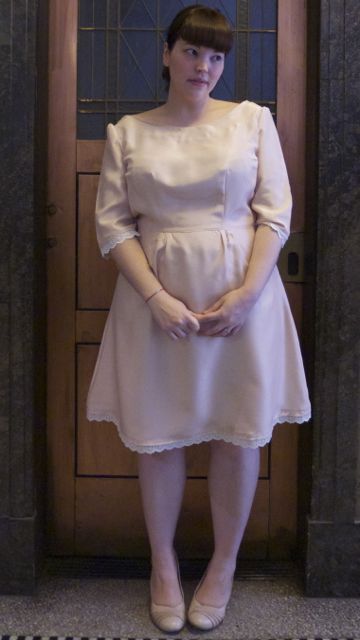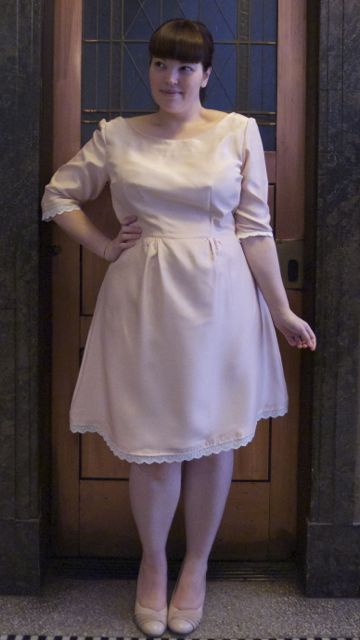 Dress: DIY from Colette "Peony" pattern
Shoes: Wittner
Well, here's my first attempt at my second Colette pattern!
Peony is rated as a beginner pattern, and the instructions and pattern are certainly pleasantly straightforward. Moreso than my beloved Macaron with its sweetheart bodice and contrasting yoke.
Unfortunately I found that the pattern had a lot of fit issues on my figure, and I had to do a lot of tweaking in my amateurish way in order to get it to a wearable state.
The arms were way to wide, so I had to bring the seams in dramatically. The neckline was throttling me at the front, so I had to deepen it. After I attached the skirt I realised that although the bodice hit my waist perfectly at the front I had acres of spare fabric that billowed at the back making me look like the Hunchback of Notre Dame. I bodged together a fix that I'm quite proud of, but the fact remained: This was not a dress pattern cut for my figure.
Still, I'm not deterred, and I'll try again when I get the chance. I think next time I'll make the bodice a size or two smaller, and possibly in a stretch fabric.
I decided to forego the sash as I found it unflattering on my figure, but I liked the addition of  lace trim at the hem and cuffs.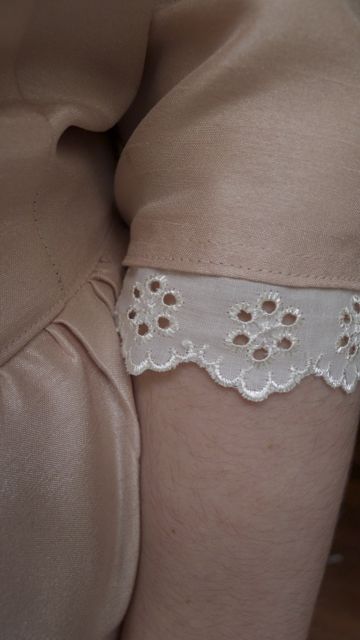 I used the same blush pink fabric that I used on my Space Macaron, it's got a decent amount of weight, and a lovely texture that's reminiscent of raw silk. Looking at the pics, I suspect I love the shade more than it loves me, and perhaps I ought to use it more sparingly in the future.
So, overall, not a resounding success.
Oh well, next time!