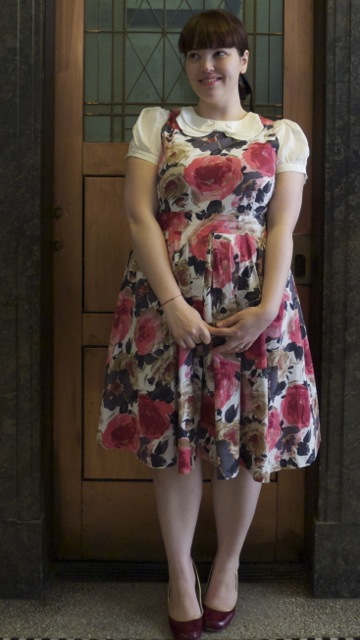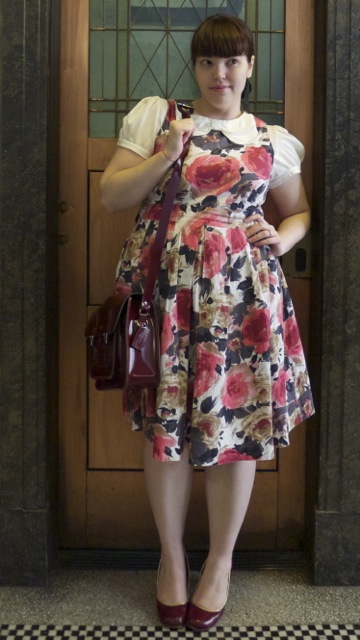 Blouse: Dorothy Perkins
Dress: Kmart
Shoes: Poetic License
Bag: Leather Satchel Co.
Oh man….. I just bought the most BEAUTIFUL bag.
I know I'm a bit behind the trend here, but a while ago I decided I needed a leather satchel. A proper, honest-to-goodness, good quality, long-lasting leather satchel that I could carry my everything-but-the-kitchen-sink requirements in.
After deliberating between Zatchels, Cambridge Satchel Company and Leather Satchel Co. I decided to go with the latter.
Leather Satchel Co. has been around since the mid-sixties making traditional British-style leather satchels, and they back up their years of expertise with a 5 year warranty. There are 5 different sizes, and 25 different leather, and the customisable options include top handles, wider gussets, monograms, backstrap alterations, multicoloured leathers and longer straps.
And then there's the packaging.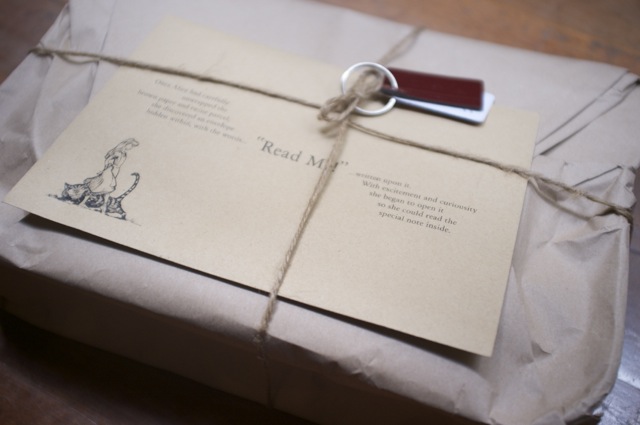 I KNOW, right!?
As if being a brown paper package tied up with string wasn't enough, the envelope with the warranty information is stamped with an Alice in Wonderland image and quote (squee!)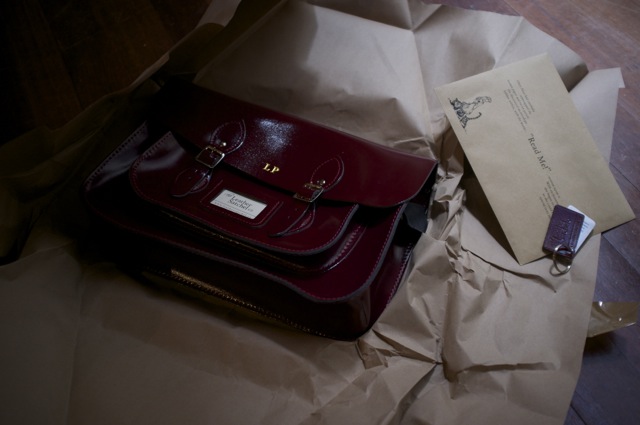 And the BAG itself…?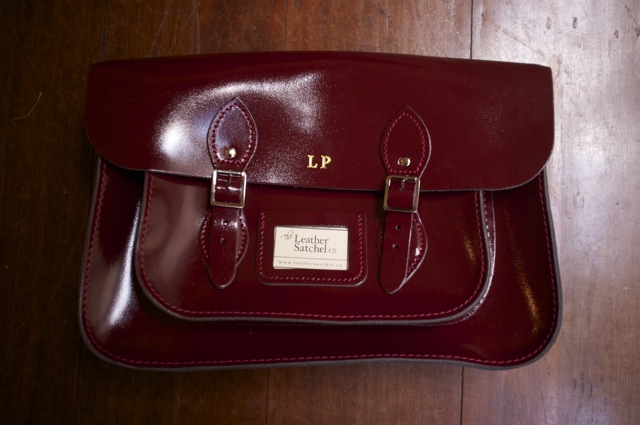 Gorgeous.
The quality's absolutely impeccable. I bought the 14″ satchel in Oxblood red, and it's the perfect size for my diary/phones/iPad/umbrella/etc. The fixtures are well-made and sturdy, and the strap is one long piece of leather with no weak stitched points that will give way over time.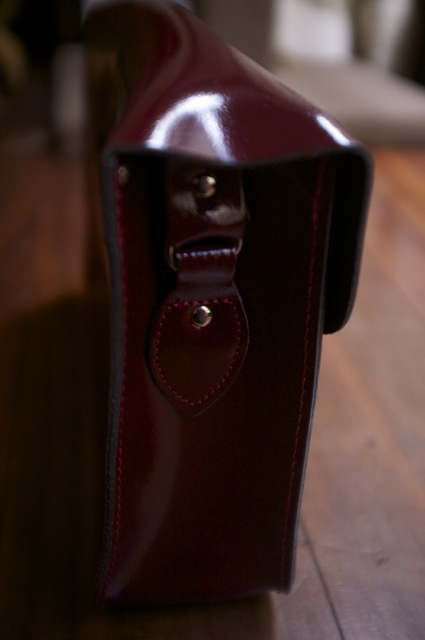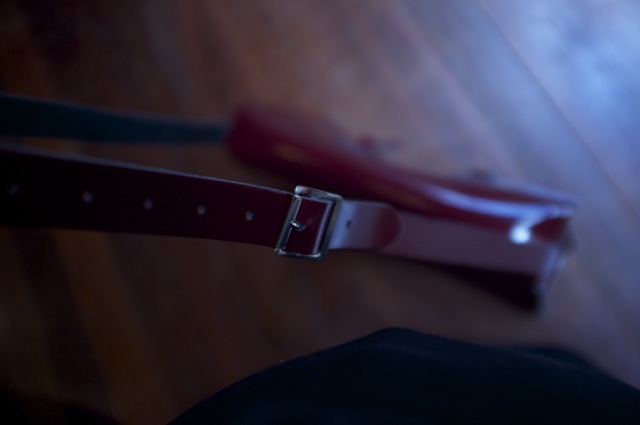 For the sake of security I decided to keep the original buckles, though if you suspect you'd find them annoying Leather Satchel Co. can to swap them out for magnetic snaps.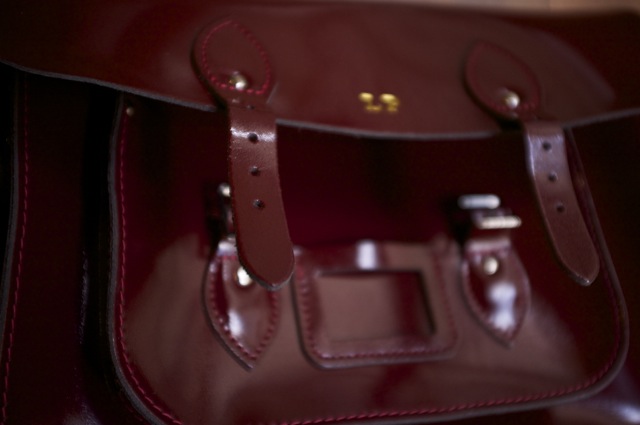 I also had the bag embossed with my (new!) initials…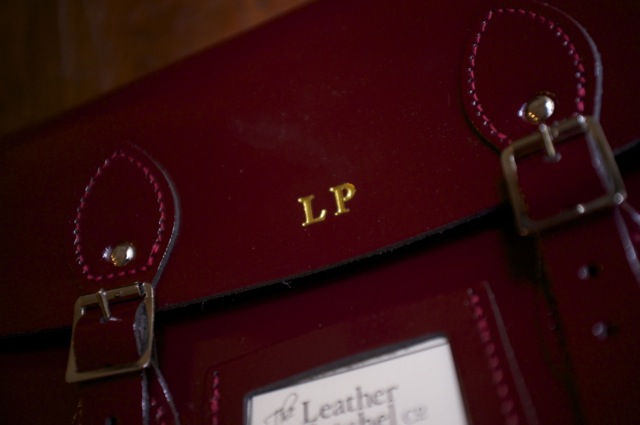 … and I paid a little extra for a beautiful-looking strap pad that enables me carry a lot of heavy stuff without the bag cutting into my shoulder.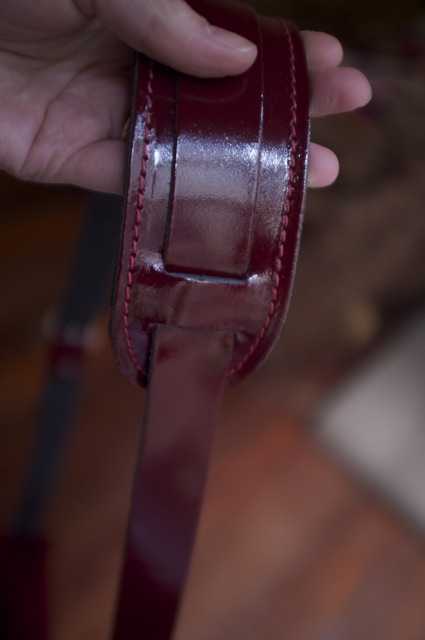 Leather Satchel Co. also sends a dustcover with the bags, but I can't image it'll be getting a lot of use: I'm much too delighted with my new bag to let it out of my hot little hands just yet!