Dress: Asos
Cardigan: Dangerfield
Belt: Kinki Gerlinki
Shoes: Chie Mihara
If you've been reading my Twitter feed you'd know that I've managed to find The Dress.
It's not this one (in case you were wondering) and everyone keeps asking me what it looks like. But apart from a few close friends, and my bridesmaids I'm keeping it quiet. It's actually a difficult one to describe anyway, and I keep forgetting how lovely I find it until I go in for a fitting, and it's there and it's SO lovely.
It's also COMPLETELY different from what I'd originally planned. So I can show you that one: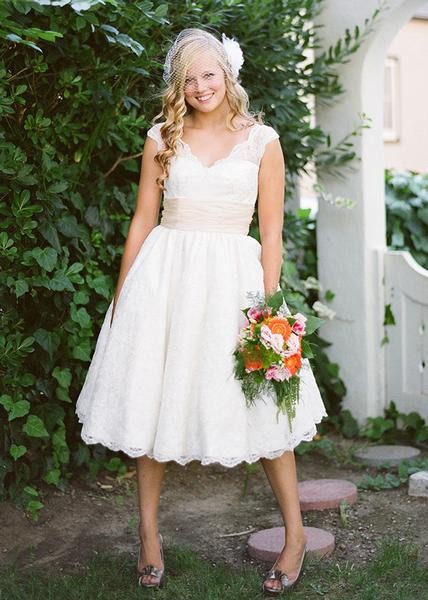 Dress: Dolly Couture
I found Dolly Couture through one of the (many) wedding blogs I've been reading for inspiration. The moment I spotted the Avila Bay dress I thought "Blimey! That's it! And it'll only cost me $600!"
Reviews seemed consistently positive, and on her Facebook page she's got hundreds upon hundreds of photos of her customers. Each bride – regardless of race, size, colour – looked breathtaking.
I loved it, and I STILL love it; but a girl really (ideally) only gets to be a bride once, so even thought I was convinced this was The One I still wanted to do the whole Wedding Dress Shop Experience.
I knew my Mum would have her reservations about the dress too, so I had this wonderful plan that kind of backfired on me.
1. Take Mum down Sydney Road in Brunswick, which is the more serious hardcore wedding destination in Melbourne. Meringue Avenue
2. Try on lots of stupidly expensive, massively over-the-top wedding dresses. The kind where you need three bridesmaids to help you go to the loo.
3. After finding nothing that appeared to my taste and/or purse-strings we return home at which point I show Mum the Dolly Couture, and she's so relieved that I'm not going to spend $10,000 looking like a pavlova for eight hours of my life that we buy the dress on the spot.
4. Have a glass of champagne to toast.
At first everything was going to plan. We had a hairy moment when Mum insisted we go into Mariana Hardwick but mercifully the only dress that really caught my eye felt like it weighed about twenty kilos and the thought of spending a hot summer's day slogging around in it was less than appealing.
We tried on a few traditional wedding dresses (tight bodice, huge skirt) which was a bit of an experience. For the first time I realised why so many girls for whom the style really doesn't "speak" ended up wearing such an item. After being helped into a hoop skirt, then laced into the bodice some helpful bridal-store staff member brings you out into a beautifully lit antechamber where you're helped onto a pedestal that magically makes you seem a foot taller and twenty kilos lighter. As she pins a veil to the back of your head you look open-mouthed at your reflection and suddenly you're eight years old again playing dress-up princesses. It's a pretty compelling feeling.
Still, I've always been of the (very outspoken) opinion that too many women spend too much money on an uncomfortable dress that actually doesn't suit them because it's The Wedding Dress, and so after a brief flirtation with the idea of wearing Barbie's-Wedding-Gown-Circa-1984 Mum and I continued on our merry way.
Things became a bit unstuck as we passed a (I'll be honest) kind of seedy looking dress shop called "Hera". I had a rather unkind giggle at the thought of buying a wedding gown from a shop named after Zeus (who shagged his way through the entire female population of ancient Greece)'s wife. But it was the only shop left open that late in the afternoon.
Inside it was much more low-key than the Bridal Palace's from earlier on. A few a-line gowns down one side, bridesmaid dresses down the other. I was perusing the latter when I spotted a nice-ish looking black dress, and I held it up for Mum to see: "This is much more my speed," I said. "Pity it's in black"
Mum called the shop owner over – who it turns out was the designer – and asked if she could make it in other colours. "Yes", said the woman. They were couture, they could do whatever I wanted.
Mum sent me into the changeroom: little more than a curtain with a full length mirror in front of it. No pedestal, no soft lighting.
I put the dress on, and when I came out and looked in the mirror my heart kind of sank and sang at the same time. It was exquisite.
That's all I'll say, because I don't want to give too much away.
Instead I'll show you some accessory photos from today: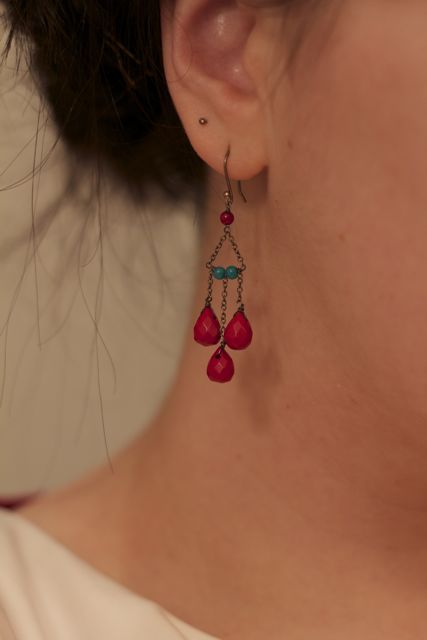 Earrings: Gifted by The Sophisticate's folks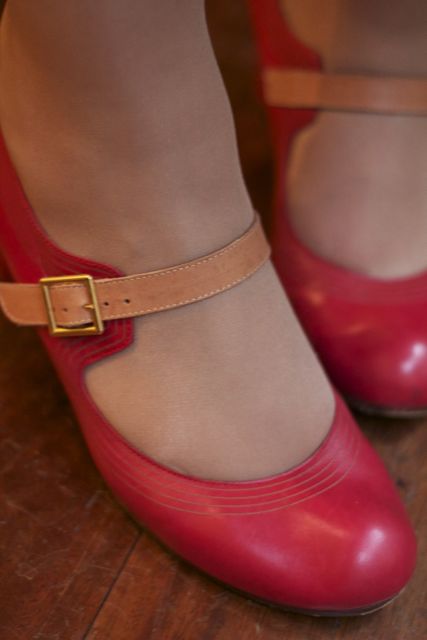 Shoes: Chie Mihara (via eBay)