Dress: Leah May
Belt: Portmans
Shoes: Wittner
There's something so wonderful and feminine about swishing about in a full skirted frock, ad when you throw a petticoat into the mix it makes a pretty dress into something really spectacular.
I bought the petticoat from Domino Dollhouse, and it's one of those lovely soft ones, rather than the stiff numbers I've seen in the shops here in Melbourne.
I was concerned that it might catch against my pantihose and ride up, but I haven't had that problem at all.
It fits comfortably, and is available in a range of colours – I thought I'd go with the pink, because, well… pink.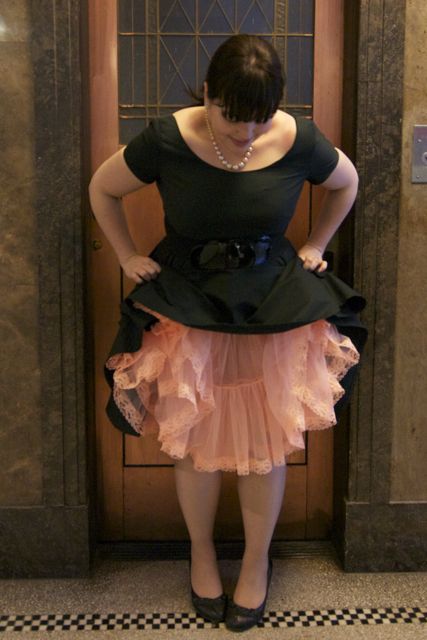 All day people were saying what a nice dress I was wearing – which it is, of course – but I think that the petticoat really "makes" it; the full circle skirt was MADE to be worn with tulle.