Trying to post the Outfit Shot of All Outfit Shots you'd be amazed at the amount of nervousness I feel right now!
As you'd know from my "Not THAT White Dress" post I was surprised by the visceral reaction I had to a gown that didn't look at ALL like what I'd envisaged wearing, and in the lead-up to the wedding I suffered from agonising anxiety about whether or not I'd made The Right Choice.
Post-wedding I can tell you unreservedly that yes, I did.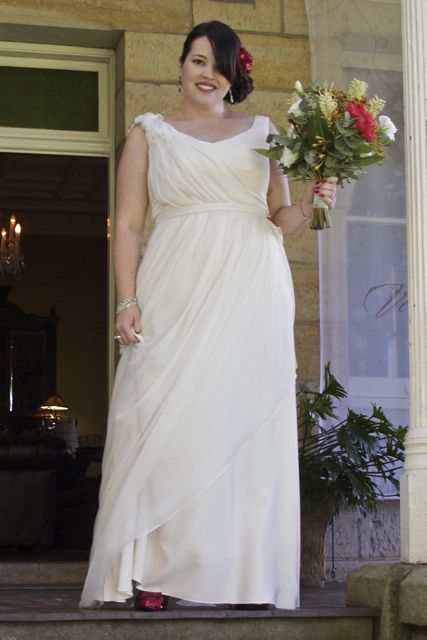 Dress: Hera Couture/Eleni George
My dress was a Deco-esque Grecian-inspired silk dress with chiffon drapery, intensely soft and fluid, and an absolute pleasure to wear.
Static, it was an elegant and understated work of art, but when it caught a breeze or when I walked the full circle skirt made the dress sing.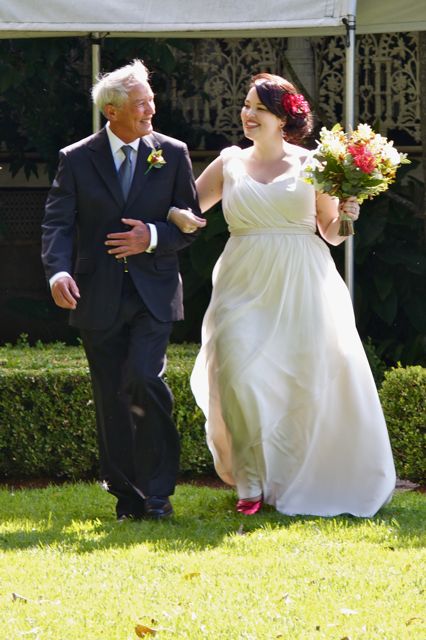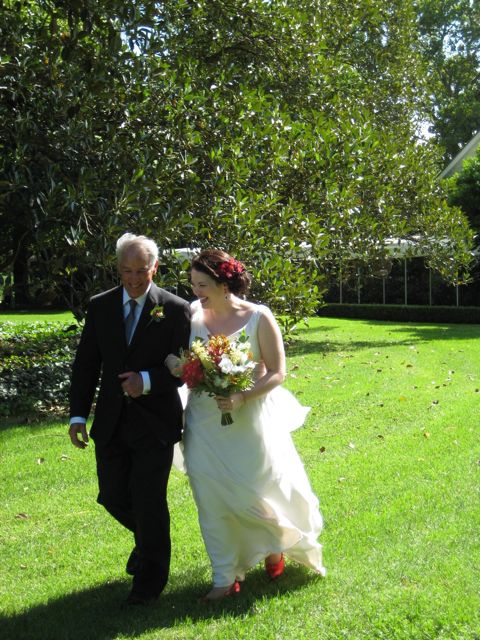 The silk was cut with the matte side out so that it didn't gleam too overwhelmingly in the warm sun of the day, and the not-quite white/ivory/blush/cream colour was my Mum's perfect choice.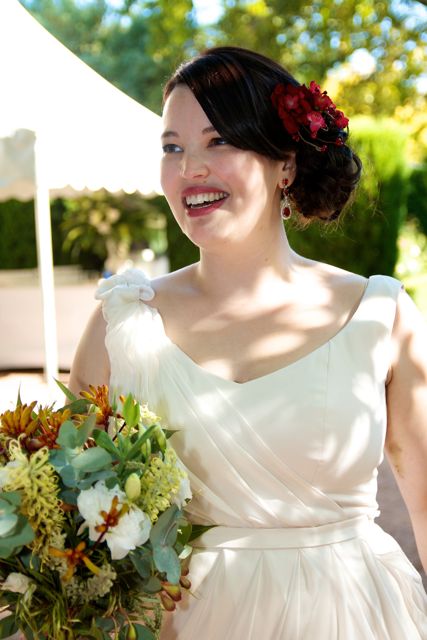 No boning, no corsetry, and (blessed!) straps meant that I was comfortable all day, as did the mercifully low heels on my REPLICA RUBY SLIPPERS! (woo!)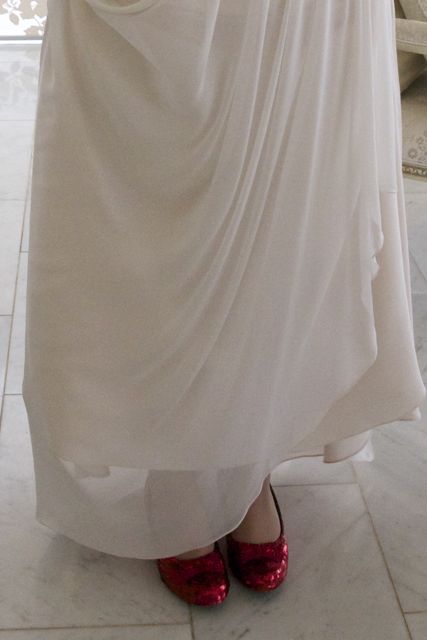 Shoes: Princess Pumps
Ever since I was a little girl I've been obsessed with The Wizard of Oz (I even wrote my honours thesis on it) so when I saw these ruby slippers, oh, years ago, I knew I'd have to have them. They were the first thing I bought for the wedding, and they were as perfect as the dress.
As my bridesmaids and I walked down the aisle I heard the final bars of "Somewhere Over The Rainbow" played by my brother and his friend Sarah. My nerves melted away and I saw The Sophisticate, Matt, my husband, smiling at me from the front. He leaned in and said "look at your shoes!". The perfect response.