So I'm back!
What a whirlwind of a week, I barely know where to start.
Just a quick disclaimer – I'm not going to "reveal" any of the fashion choices *coughdresscough* in this post, so don't be disappointed!
The Sophisticate and I drove up from Melbourne to Canberra on Thursday to spend the night with my Dad, then went the rest of the way to Nowra on Friday.
As we drove into town the heavens opened, and it started to pour.
Our venue Terrara has an excellent, and exceedingly pretty "wet weather" plan, but The Sophisticate and I had particularly wanted to get married under the sun and the trees so we had our fingers and toes crossed that the weather would clear by the following morning.
The day dawned grey, but Terrara's in-house wedding organiser Jody gave us the all-clear, and by the time the bridal party arrived for the rehearsal the sun had shown its face.
And from that moment on, everything was perfect.
I'll talk about the day in further detail later, but for now I just want to share some photos of the venue.
We're enormously indebted to my Uncle and his partner for making it possible for us to have our special day in such extraordinary surroundings. Terrara looked beautiful; the marquee was light and bright, open and welcoming. The flowers were stunning. We've had nothing but rave reviews about the food (special mention to the 10:30 supper ham, which was so popular it warranted more than a few mentions in our guest book!).
Mostly I can't say enough good things about the staff. The Sophisticate and I are a pair of wedding-rookies, and neither of us really knew how the day was supposed to progress. Jody and the rest of the Terrara staff run the venue like a well-oiled machine, and the whole day was seamless for me.
So, without further ado – some venue photos…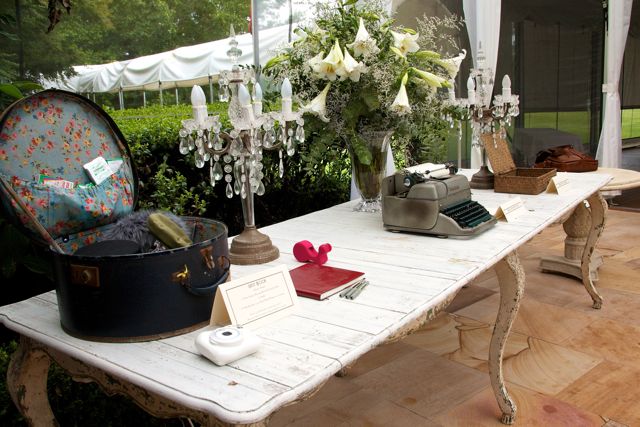 We went with Vicci's recommendation (guys, guys, check out her wedding. It's so beautiful I could cry) and set up our own "photobooth" in one of my new Mother-In-Law's vintage hatboxes. Costumes, a mini polaroid camera, and a pen, and we have a GREAT illustrated guest book for a fraction of the cost of the real deal.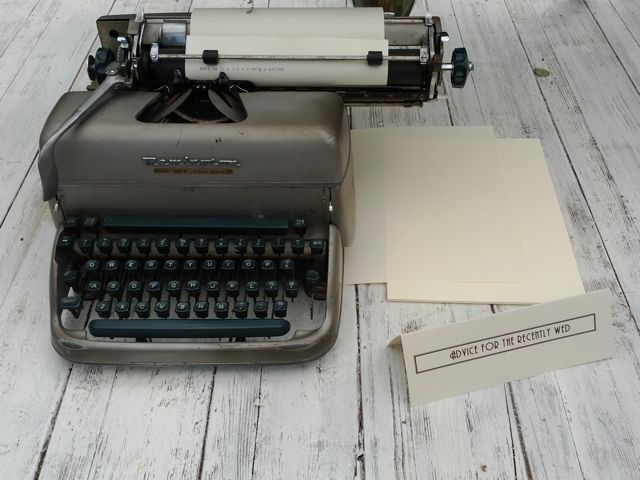 Another hit on the night was the vintage typewriter that my Mum sourced for our "Advice for the Recently Wed"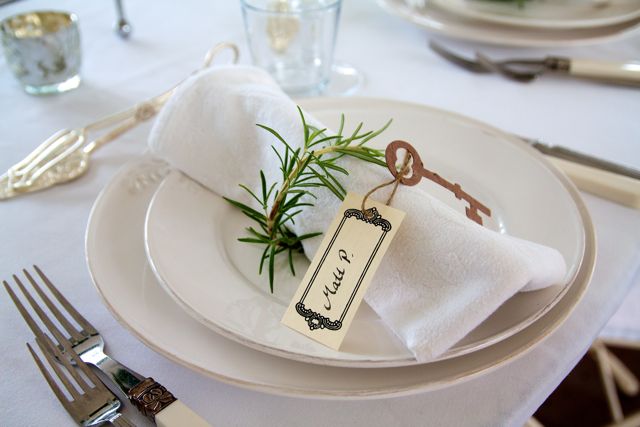 Our Place-cards/favours came from RecycledIdeas on Etsy. The keys are made of recycled card imprinted with flower seeds so that guests could take them home and plant them.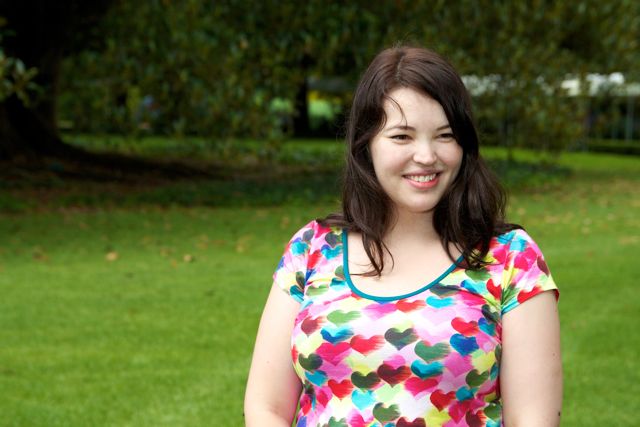 I promise I'll do a dress-reveal the moment I have a suitable photo. Sorry to make you wait – I don't want to fudge it!