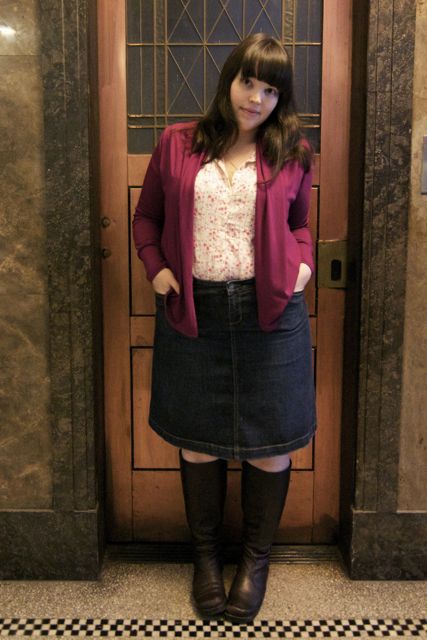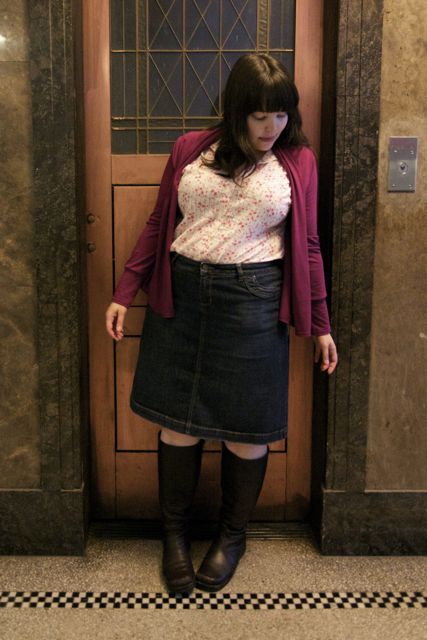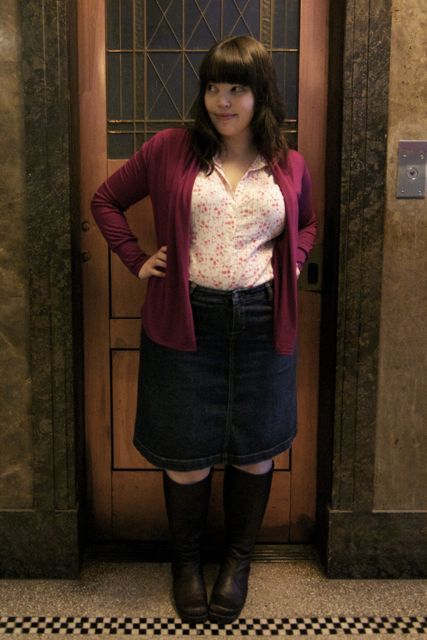 Shirt: Jeanswest
Cardigan: Eliza Parker
Skirt: Sussan
Boots: Boots for Broads
Today is the last day of our long, long weekend and – apart from being rudely woken at 5am by drunken louts on the door bell – it was a satisfyingly lazy one.
A much more welcome individual rang the door bell at ten: the postie (mysteriously working on a public holiday) with a parcel of goodies from the delicious Jessica at Eliza Parker which included this "Double Tie Cardigan"
It's the perfect piece for casual comfort, and it comes with an obi sash, though I'm wearing it open today because the weather was quite mild. It's made a light jersey fabric, making it a good trans-seasonal piece, and I really like the long cuffs. It sits well open or closed.
Also excellent for comfort are my Boots For Broads Kerrin Boots. They're a little bit big in the calf, and I usually wear them over jeans, but they're a lovely soft leather, and with a pair of big fleecy innersoles they're as comfortable as slippers to wear.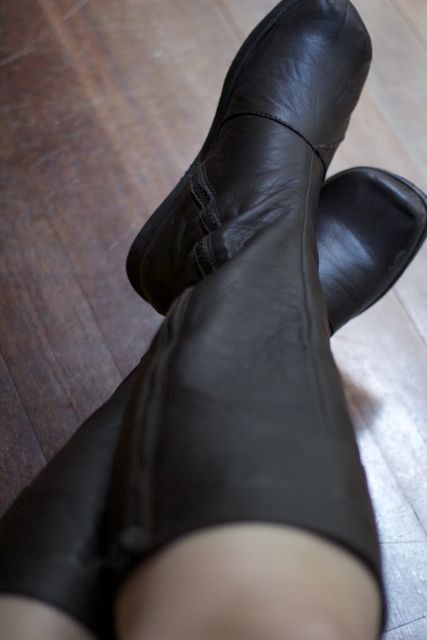 I've blogged about the experience of shopping with Boots For Broads before (here and here, mostly) so I won't go on about it, but I've got a wide-calf-boot lust-list in the works, so stay tuned for that!