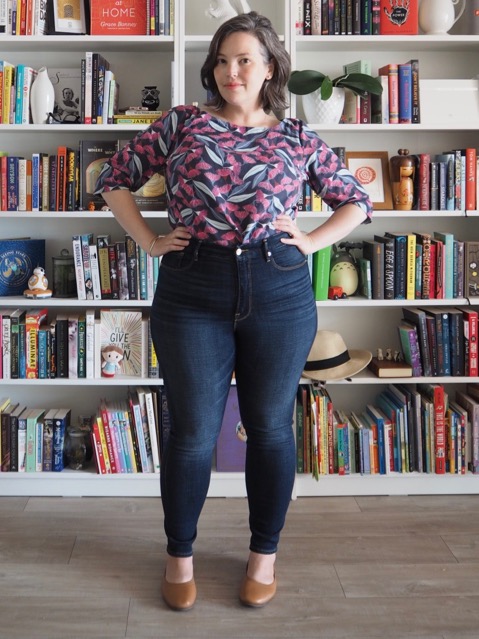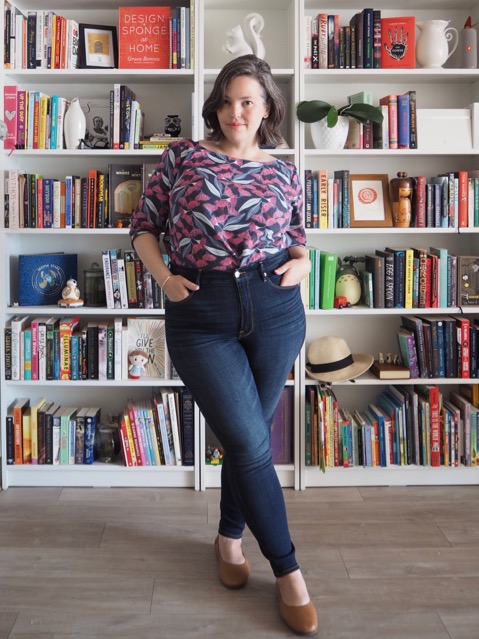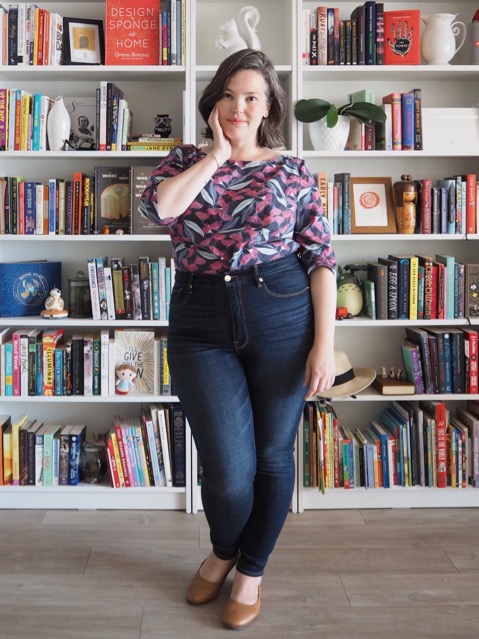 Merry Christmas, and Happy New Year and all of that! It's been literal months since my last post, and I'm back with a less-than-inspiring outfit, but I just wanted to have a little rave about Good American jeans since they're now being stocked in Australia (via The Iconic).
Last week, when I was pregnant (OK, it was a year ago, but honestly it feels like last week) I was on the hunt for maternity jeans that didn't look like the maternity jeans you see in all the shops – the ones with those whopping great beige panels instead of a waist band. My search led me to Good American Maternity, and after a couple of days of waffling over whether or not I could support a Kardashian brand I bought a pair of the Honeymoon Mid-rise.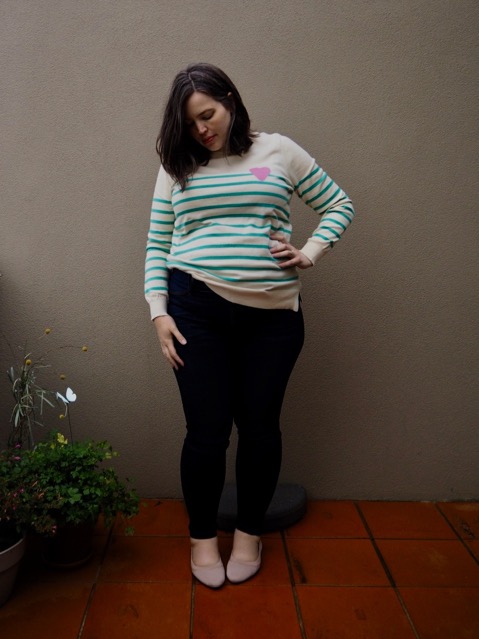 I was pleasantly surprised by how comfortable they were: a soft stretchy denim that didn't sag or bag around the knees and ankles, a zip that didn't unzip, and stretchy panels at the hips that encompassed the 34 week bump without cutting in.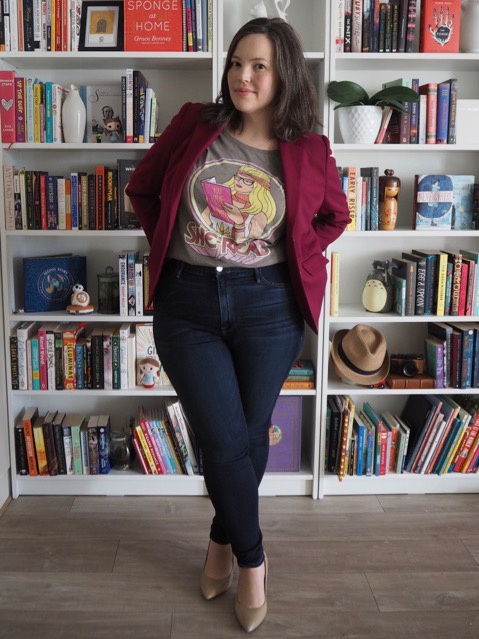 It was actually slightly disconcerting how not-pregnant I looked wearing them, but that ended up being a blessing post E's birth where I could still wear them without feeling like I was waiting for the belated arrival of a twin.
Eventually without the bump to keep them up they started to fall down, and I discovered that my strict gestational diabetes diet meant that I wasn't fitting into any of my old jeans either. Too bad, so sad, I was going to have to buy myself some new jeans.
I wanted a pair with a high waist which was proving to be a difficult ask in local plus-sizes, and I'd been so happy with my maternity pair from Good American that I decided to give their regular line a try as well.
Good American have a terrific denim guide on their website that details that different cuts, inseams, and rises of each of their fits: Good Legs, Good Waist, Good Boy, Good Flare, and Good Curve. Reading that list you'd assume that Good Curve is the plus line, right? Wrong! Every single item on Good American is available in sizes 00 to 24. I haven't even got to the good part yet though… Every single style of jean is pictured in the different sizes available, so you're not left looking at the item in a size 6 and trying to imagine how it's going to look on your own size 18 butt.
I can't even begin to tell you how revolutionary, and how incredibly bloody helpful this is. I makes me want to buy every single pair of jeans on their website, but the Kardashian name doesn't come without a price tag, so I limited myself to two pairs, a pair of Good Curve Skinnies in a lighter blue wash, and these: Good Waist in the darker wash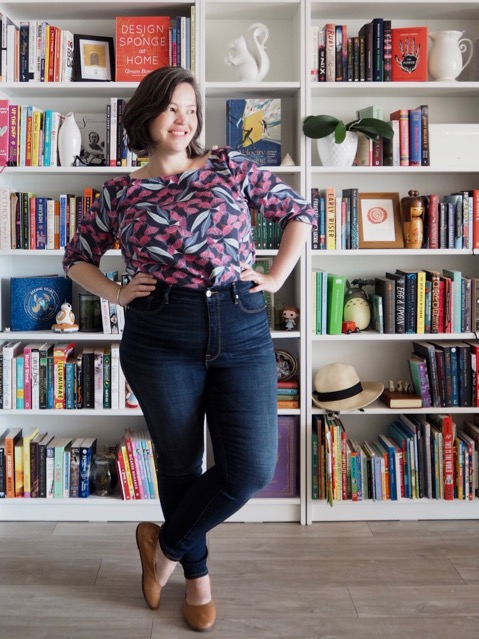 So, to the nitty gritty. The size chart is absolutely spot on for both styles, which is a refreshing change. Buying jeans online can be nerve-wracking (especially when they're a premium brand with a premium price tag) and knowing you can trust the size guide is half the battle already won. Theoretically Good American has three different kinds of denim: Super Stretch ("High stretch, sculpting, with amazing recovery"), Comfort Stretch ("A small amount of stretch provides the right amount of comfort while holding and molding") and Rigid ("Structured denim that provides lift in all the right places"), but while I'm pretty sure both of my pairs were Super Stretch fabric, my Good Waist jeans are much lighter denim than the Good Curve (The difference in weight might have been down to the different colours rather than the different cuts). The Curve style were a little less skinny around the ankles and slightly lower in the rise. I haven't taken a proper blog photo of them, but here's a dodgy mirror selfie for comparison: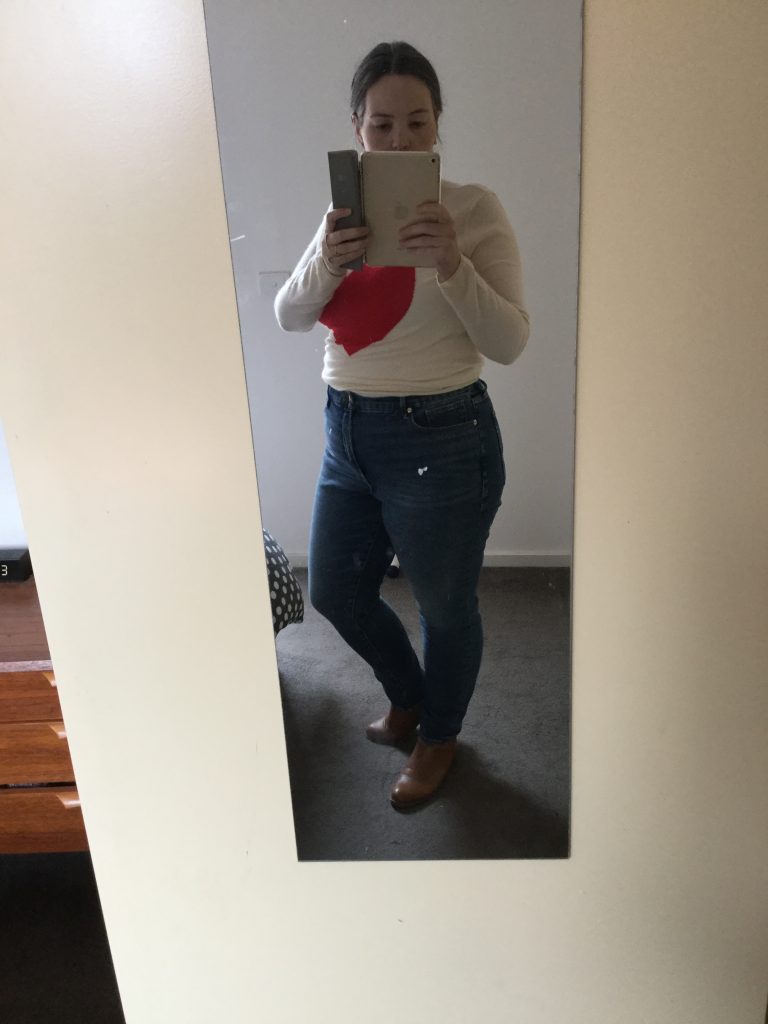 I've been wearing both pairs for months now, and I'm pleased to report that the denim doesn't lose shape, even after repeated wears. Despite the relatively thin denim they show no signs of rubbing threadbare between the thighs. They don't bag at the knees, sag at the butt or gap at the waist. The dye doesn't paint your fingers blue, the zip doesn't unzip by itself, and the waistband doesn't fold over itself. They wash in the machine without running, survive the tumble-dryer unscathed, and as far as I'm concerned are worth every cent of their not-insubstantial price tag.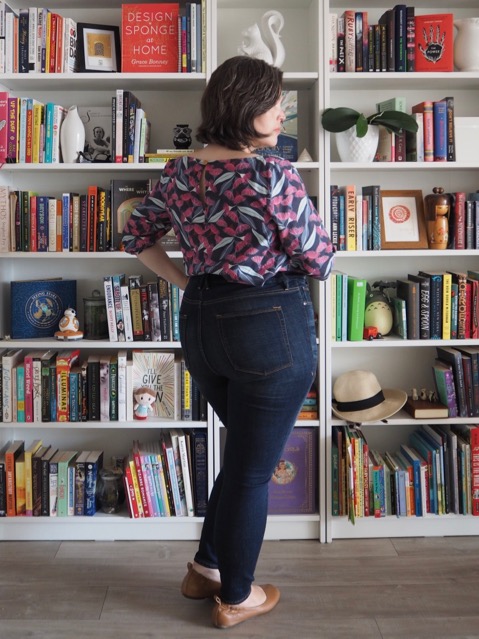 If you're nervous about buying internationally, a small selection of Good American jeans are now available to buy locally at The Iconic, but once you're confident about your size I'd recommend going straight to the source: They have regular sitewide sales that bring the price down from eye-watering to merely expensive, and the shipping is reasonable and quick.