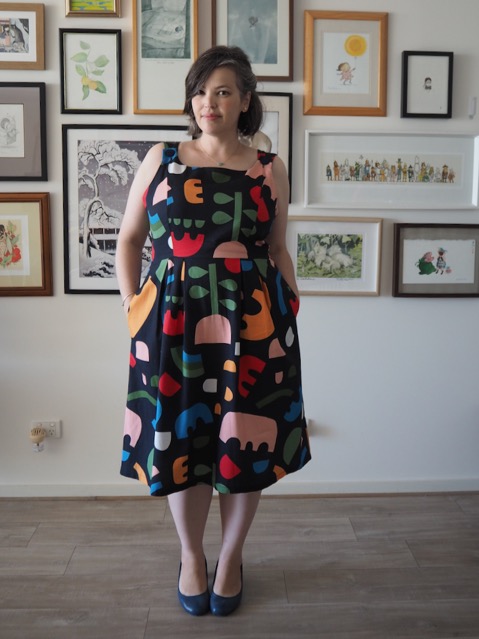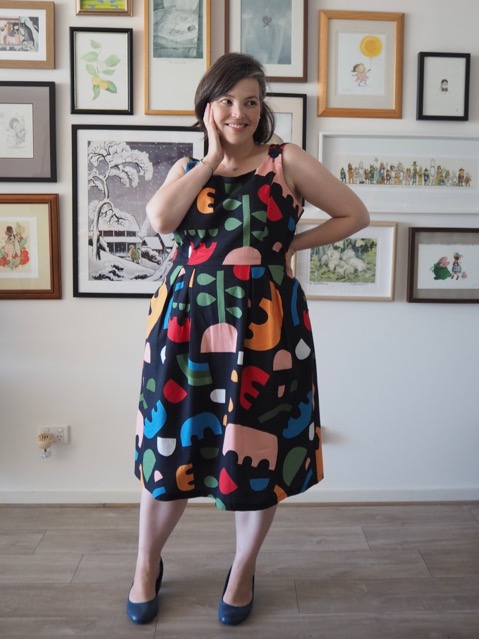 I'm sorry. I'd never refer to them as knockers normally, but I was struggling with the post title and I'm oh so very tired (the four month sleep regression is as terrible as everyone says it is, and at this point it looks like it's going to run into the eight month sleep regression so hooray?). Rocking out with your knockers out though, such an integral part of the breastfeeding journey, no?
I'm very lucky that breastfeeding has been easy for me, since I know that's not the case for everyone. I've got plenty of milk, and after a bit of a rocky start E's been feeding like a champ. I got over the whole Everyone-I-Know-And-Quite-A-Few-People-I-Don't-Have-Seen-My-Tits pretty quickly. It's easy enough to pull up the bottom of your t-shirt, or unbutton your blouse, or pull down a low neckline, but god I miss my dresses. I have a whole wardrobe full of frocks that I can't wear while I'm nursing, and a precious one or two that I can.
I was so delighted when I saw that Sydney label Made590 were doing a range with Nerida Hansen's Lisa Congdon line, and especially delighted when I realised the Every Body Laura Dress had both pockets AND functional shoulder buttons, making it (drumroll) breastfeeding friendly. I bought it immediately.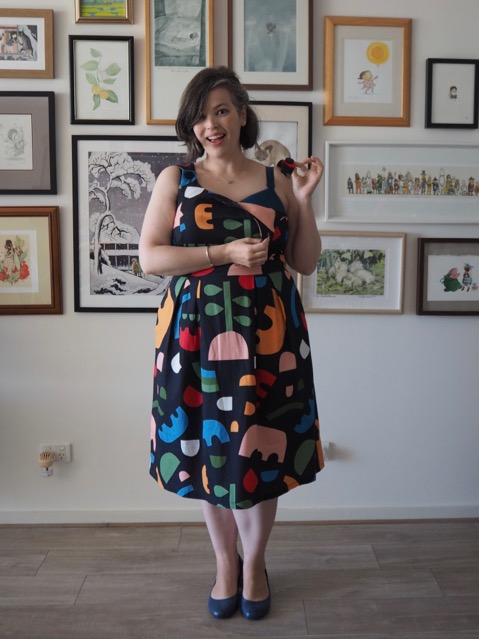 It's made from a buttery cotton linen, which I personally vastly prefer to the cotton sateen that most Made590 dresses are made from. It's unlined and has no stretch, but fits beautifully according to the size chart, and the wide straps are perfectly placed to hide my bra straps.
It's a fabulous, bright, bold frock that I'm loving wearing in Melbourne's current bizzare hot-cold weather (as-is on hot days, and layered over a long-sleeved top, or with tights and a cardi on the cold ones). I think E likes it as well – the shapes and colours look like they belong in one of his picture books.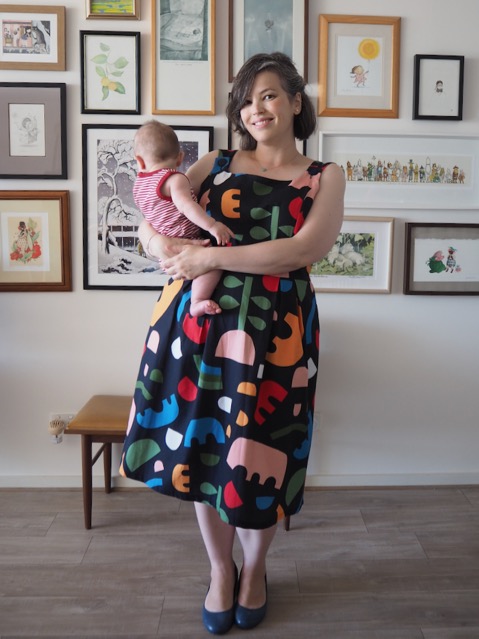 I was moaning about the scarcity of plus-sized nursing-not-pregnant dresses in my last post, and reader Kris pointed me towards US brand Roolee. This Anthropologie-esque label has an entire section of nursing-friendly options on offer, with some available up to a size XXXL. A small XXXL (the dress I bought had a 44″ bust) but all items have different measurements, and – praise be! – all of them items have their own measurements listed for all sizes (why don't more brands do this???). I had a really good peruse, and eventually decided to give the Van Buren MOM dress a whirl.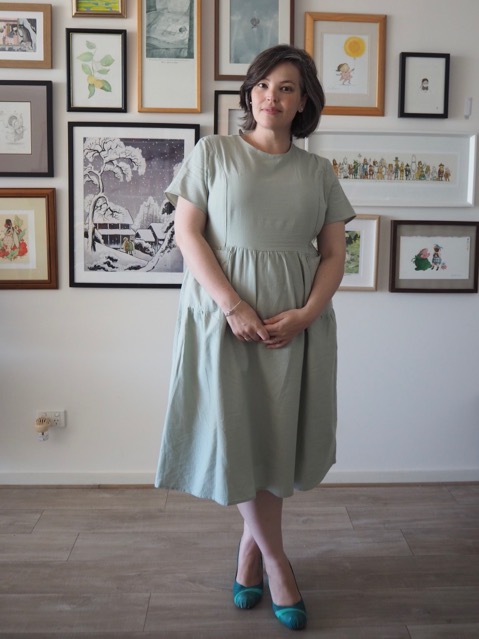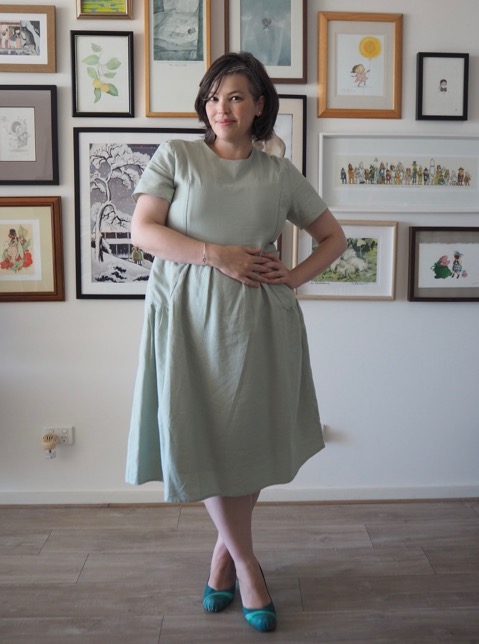 There's no stretch in the fabric, and the dress is definitely tight across my bust, but it's a pretty, flattering little frock that isn't obviously designed for breastfeeding. It's a simple little cotton midi dress in a minty green, fully lined, with pockets and (my favourite!) cleverly concealed zips at the bust to allow for nursing access.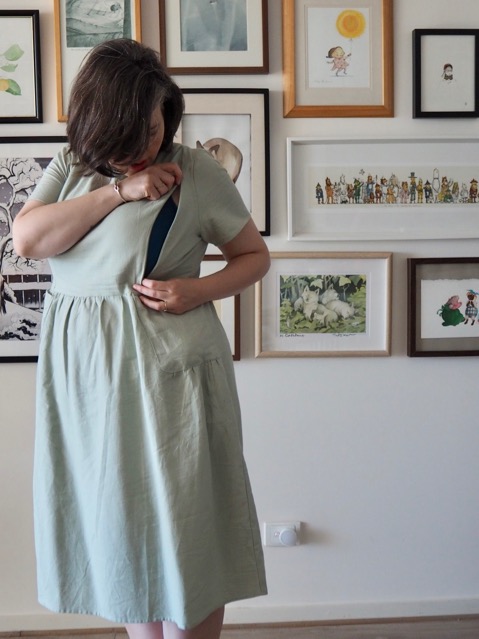 Shipping from the US was quick and unexpectedly affordable. The dress was also on sale, so all up it just came to just under $60AUD, which is a steal for an easy-to-wear 100% cotton frock that lets me feel like I'm still dressing for myself, and not just for the boob access.
For others who might be looking for bump-free-nursing-clothes here's a few of the places I've been browsing: