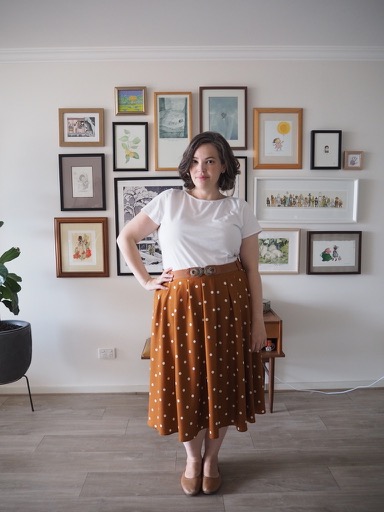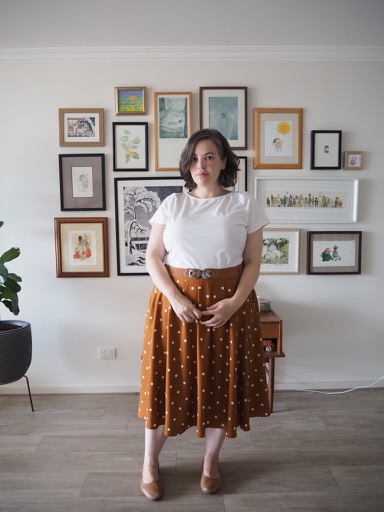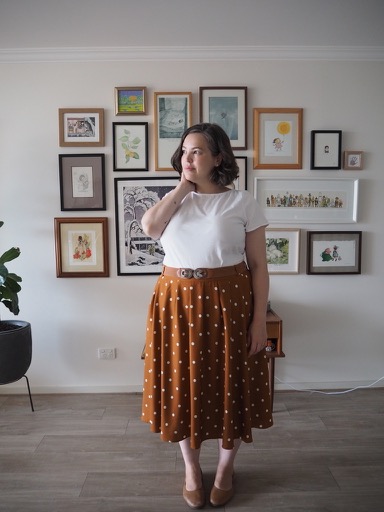 A plain white tee-shirt is one of those Wardrobe Essentials things that every single person is supposed to own, but it's something that's been missing from my own (not insubstantial) collection for some time. Because "plain white tee-shirt" is all very well and good, but they're almost always too thin, badly fitting, and shoddily made. On my figure they're boxy at the shoulders, pull at the bust, balloon at the waist, and bunch around the hips. I like the idea of a plain white tee-short, but in practice… no.
Citizen Wolf is Sydney-based business that's endeavoring to make the plain white tee-shirt (or the striped tee-shirt, or the grey tee-shirt, etc etc) accessible to everyone, even those who don't necessarily fit the typical mold. They use certified organic cotton or merino wool, prioritize Australian-made fabrics, are certified by Ethical Clothing Australia, and have a sustainability commitment that puts other brands to shame. Part of the reason they're so environmentally ahead of the curve is that they custom-make each tee using an algorithm they've called "Magic Fit".
Using a customer's age, height, weight, and bra-size Citizen Wolf claims that they can create a digital fit model that's theoretically 94% correct, allowing them to create your perfect tee-shirt in the style and fabric of your choice. Prices start at $69, which isn't cheap for a basic tee-shirt, but certainly isn't unreasonable.
Hmmn.
I love a good gimmick, and I especially love custom-made clothing, so when I saw Citizen Wolf at the recent Finders Keepers market I thought I'd give them a whirl. I ordered a plain white tee with a boatneck, short sleeves, and a 145gsm "everyday" cotton fabric. (Full disclosure, I don't own a pair of scales so they had to weigh me with E in the carrier at the market and then try to figure out how much to deduct. This may have affected the algorithm somewhat).
Less than two weeks later, my beautifully produced and packaged wardrobe essential arrived at my door…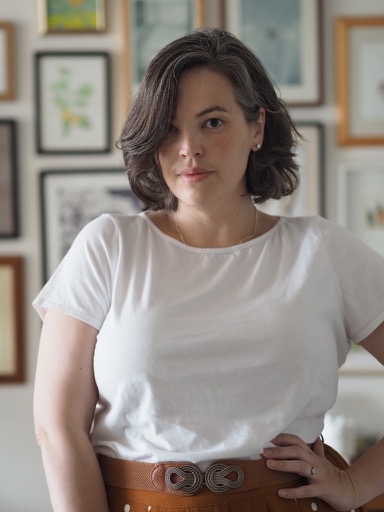 It's allllllmost perfect, and certainly much closer than anything I've tried in the shops. The fabric has a nice density without any transparency. The fabric has been pre-shrunk, which means that it's held up beautifully to repeated washes without losing shape, and the side seams haven't twisted as so often happens to cheaper tees.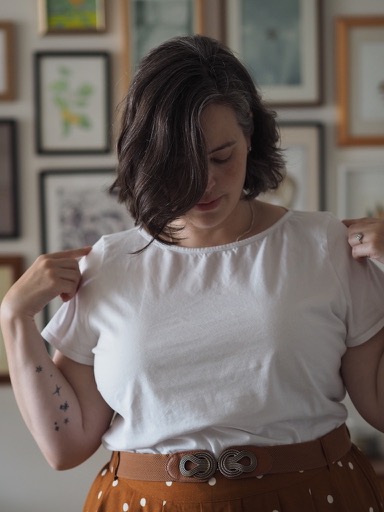 The tee barely pulls at the bust (breastfeeding G cups, man) though the shoulder seams are just this side of too narrow, which is odd, since usually if a tee-shirt fits my bust, the shoulders are halfway down to my elbows.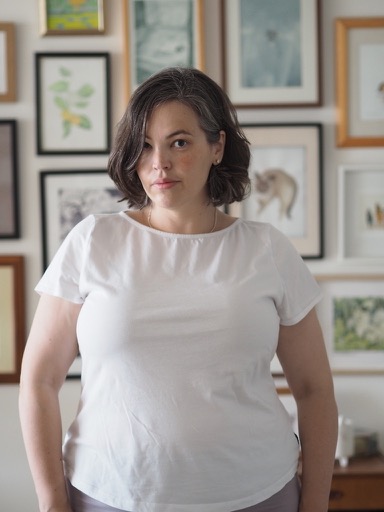 I selected a scooped hem, rather than a straight one, so that I could wear the tee un-tucked if I wanted. I was impressed that the algorithm knew exactly where my waist was, and the tee-shirt scoops there just enough to skim my body without hugging it, before flaring out the perfect amount to fit my hips.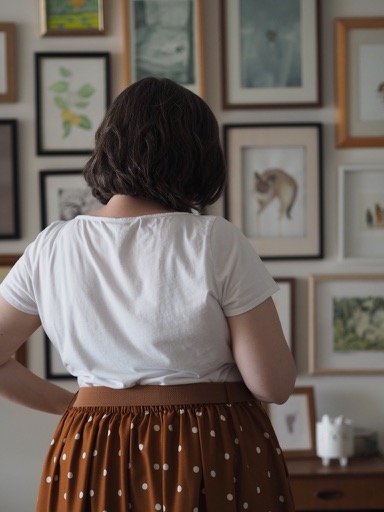 Hoo-bloody-rah it also doesn't fit so snugly at the back that it highlights my bra band and back rolls!
Citizen Wolf actually offers a fit guarantee, which means that if I was more bothered by the slight pulling at the bust and too-narrow shoulders I could send it back for free alterations (I'm not bothered enough, TBH, though it's something I might address when I order a second tee). They also offer free repairs for life which is pretty amazing.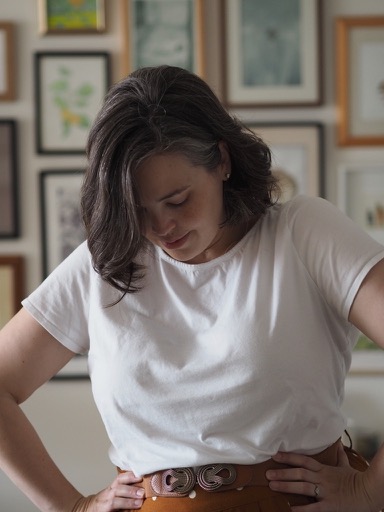 Citizen Wolf offers all new customers $10 off their first order, but as a customer they've also sent me a code that gets us both $20 off, so if you're in the market for a new tee-shirt and want to give them a whirl I'd love it if you used this link.