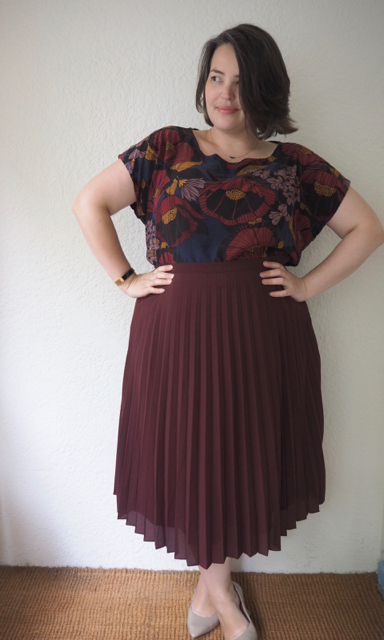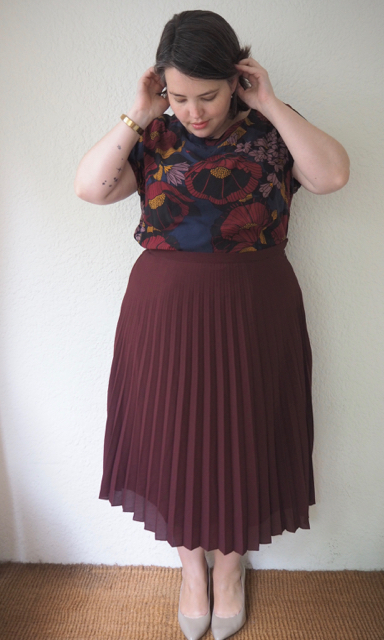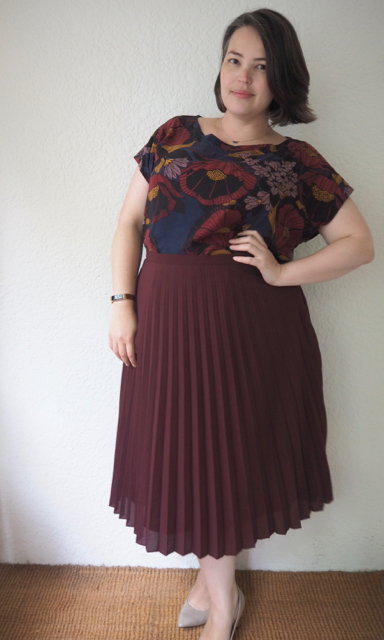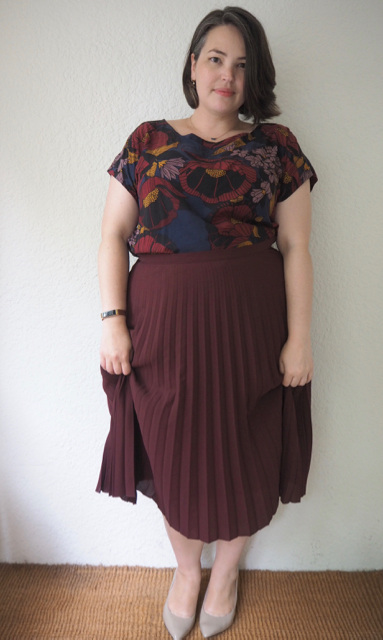 Top: DIY from Marilla Walker top
Oh God, I'm a terrible blogger and it's been over a month since I last posted. I'm still here, and happy, and well, and wearing clothes (believe it or not) but I'm afraid life has a way of getting in the way.
It's been a wonderful life though. The Mister and I have started looking at potential wedding venues, and we're also madly saving up for a house deposit. Work is a joy – I haven't felt so enriched and rewarded for years – and the team that I work with are divine.
I've been sewing, and baking, and reading, and writing, and catching up with friends, and doing jewellery-making courses, and basically everything but blogging. You'll forgive me, right?
At least today's outfit is current! This skirt is available right now from City Chic, but I basically had to wrestle another shopper for the size (I'm joking of course), so you might want to get in quickly. I've been looking for a permanent-pleat midi skirt for a while, and this one's a delicious ox-blood colour that will go with a slew of my wardrobe; including the boxy Maya top that I made from a Marilla Walker pattern earlier last year. It also comes in black, and pleather, if maroon isn't your thing.
Speaking of sewing, I'm hilariously delighted to tell you that I've actually sewn a stack of pussy hats that are now available to buy from Readings Bookshop.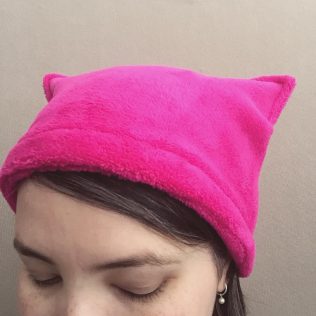 We wear our feminist bias proudly at Readings – it's hard to work with such a remarkable bunch of amazing and talented women and not feel a little bit in awe of them – and we put our money where our mouth is, so $1 from the sale of each of the hats will go to our Readings Foundation to help promote literacy programs, and further 10% from me to Women's Community Centres. Readings ships worldwide, so if you've ever wanted a Lilli original (LOL), this one will keep your head warm AND support some good causes.
Save
Save