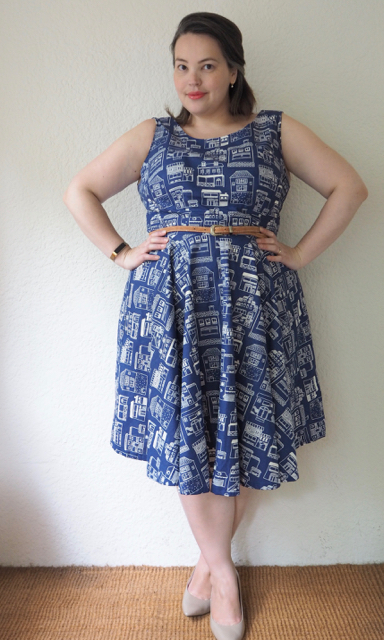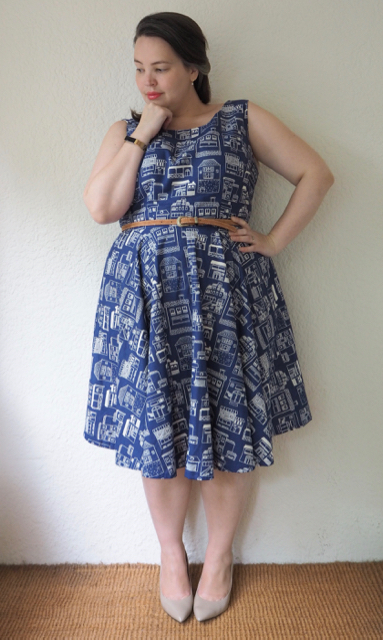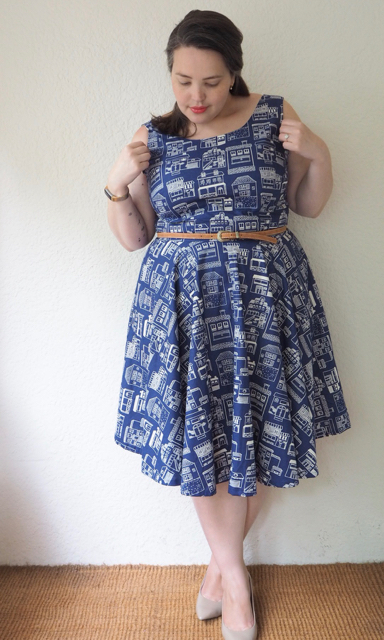 Dress: Marji and Jean
It's been a funny kind of hot-cold-hot summer this year, and my whole wardrobe is getting a good workout, but this is the first time I've worn the dress that I bought months ago at the last A-plus market.
I've been eyeing up the vintage styled dresses from Marji and Jean for a few years now, but each handmade dress is sewn out of different fabric, and I'd never found one in my size that was also in a print that spoke to me… until now!
At the grand old age of thirty*mumble* I've been increasingly steering away from my trademark novelty prints, but this navy and white motif of terrace houses is just quirky enough without being too cutesy.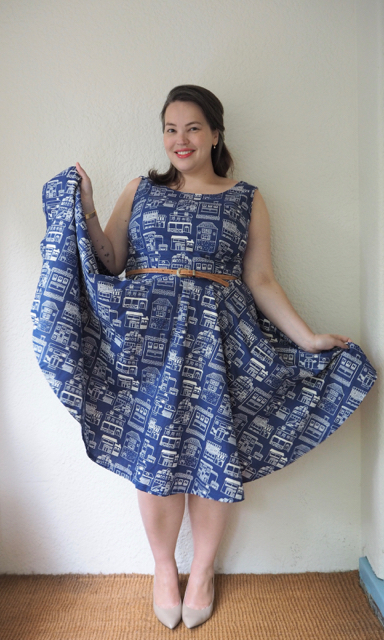 The skirt is full circle, which means that the houses are sideways at certain points, but it just makes me think of that amazing scene in the movie Inception, when the city peels away into the sky.
The dress itself is fully lined and a pleasure to wear, with a fitted bodice, full skirt, and deeply scooped back (which is perfect for hot days).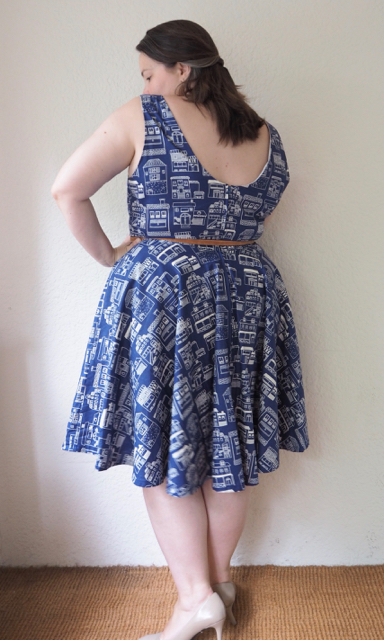 Do watch out for the sizes though – Marji and Jean use original patterns from the 50s and 60s, so follow the measurements rather than the dress sizes.