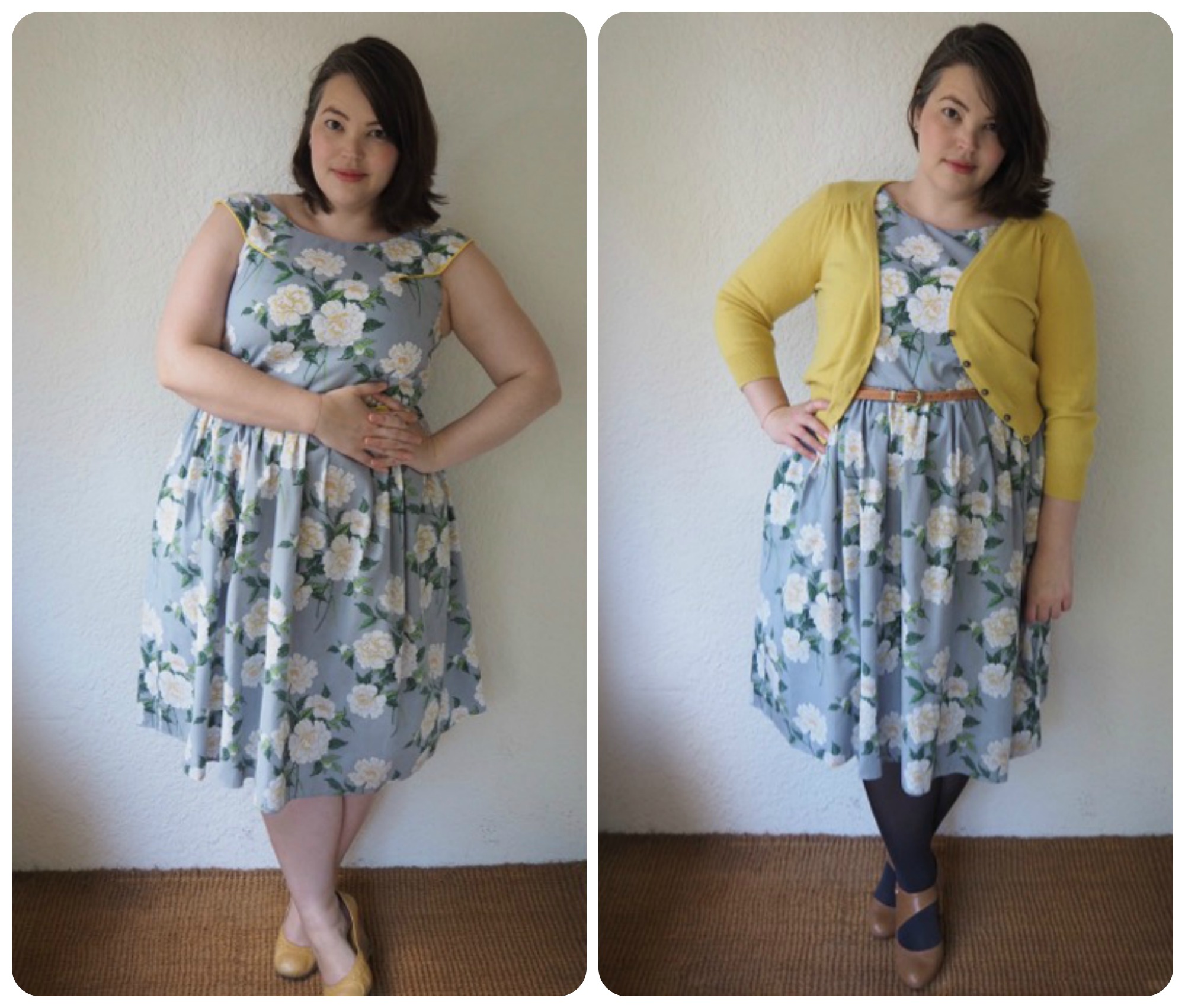 Been a while since I last did a Two-ways Tuesday post, huh? Still, what better way to bring it back than with this divine Sohomode dress?
I spotted the peony fabric in Louise's shop a couple of months ago, and knew it had to be mine. The full-blown peony print is highly detailed, with defined petals and stamen, and even the ribs on the leaves cast into relief. It reminded me a little of antique Chinese cloisonné enamelware, so after deliberating over it for about seven seconds ('Surely you don't need another Sohomode tea-dress, Lilli?') I realised that if the fabric got snapped up by someone else – which it would – I would have missed out, and I'd be sad foreverrrrrrrr.
Louise made me the same slimmer sash that she sewed for my most recent bark-cloth dress, and knowing my penchant for yellow she picked up the yellow at the heart of the flowers for the piping details.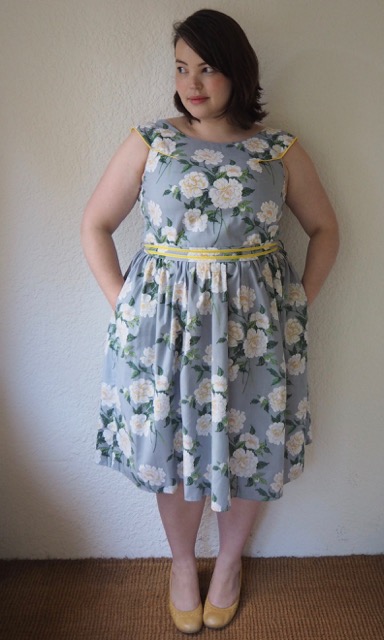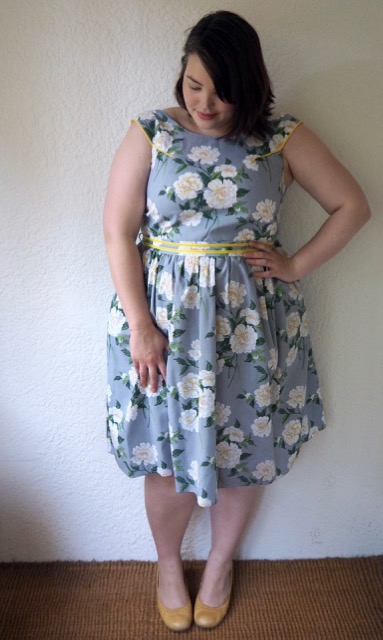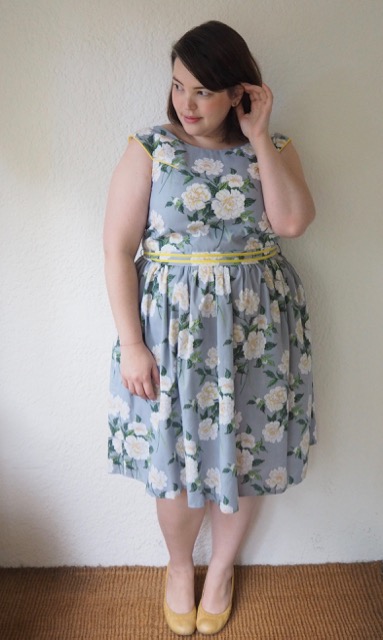 Dress: Sohomode
Shoes: Seychelles
It's a lovely party dress, the Sohomode tea-dress. If you've been reading long enough you'll probably remember that I loved the dress so much I dressed my best friends in it as bridesmaids. One of the reasons I did that was because it was going to be HOT, and a cotton sundress seemed like a much nicer thing to wear outside in the Australian summer than some strapless synthetic thing. The tea-dress is also great, because it's so versatile. I wear mine to fancy events and weddings, but I also wear it to work, to the farmers markets, on picnics, at birthday parties. I wear it in hot weather, and I wear it in cold: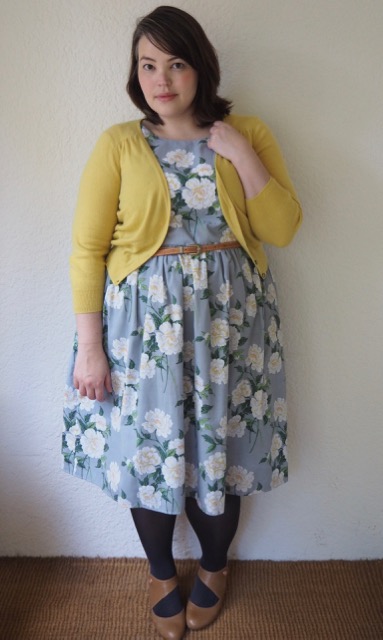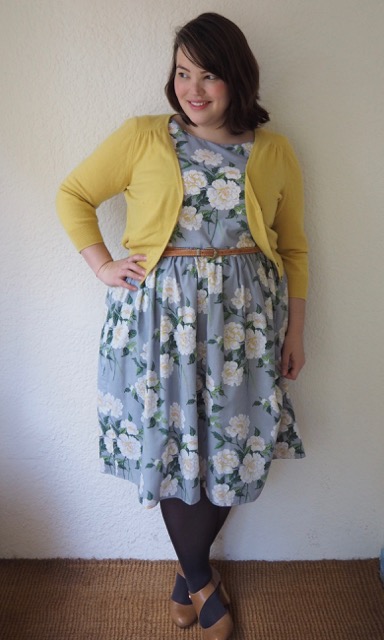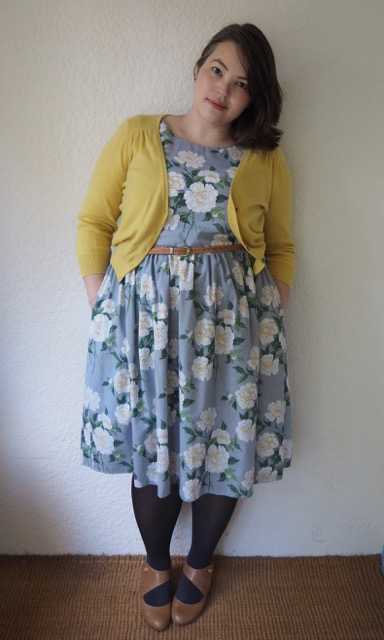 Dress: Sohomode
Belt: Princess Highway
Tights: Sonsee
So, my best friend Fiona got shortlisted for a major literary prize earlier this month, which is totally wonderful and not even a little bit of a surprise to those who know her and how remarkable she is (really remarkable). Last weekend we went out frock-shopping for something special for the awards night, and she decided on this gorgeous jacquard dress from Leona by Leona Edmiston. She looked amazing in it (of course) and someone told her she looked radiant (which she did), and even though I'm absolutely 100% sure she's got lots of awards nights ahead of her, I'm really hoping she gets lots of wear out of her new dress, rather than just saving it for super special occasions.
See, I reckon you can dress almost any kind of dress down with a leather belt and a cardi (and in this case, a pair of tights, because it's nearly winter). Adding a contrast belt to a frock immediately makes it seem less formal, breaking it up from one ooh-la-la ensemble into two pieces that just happen to match each other. Add a cardigan, and you've got immediate day-wear.
And THAT'S my two-ways Tuesdays!