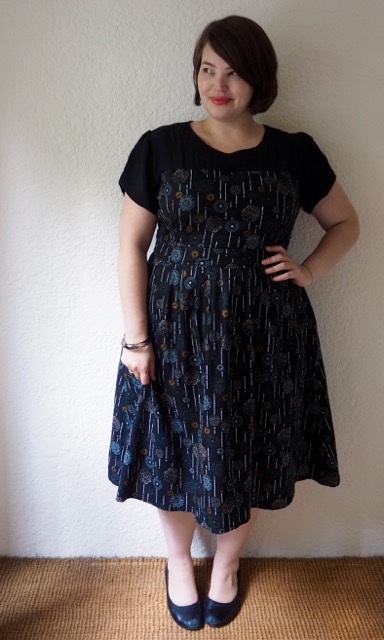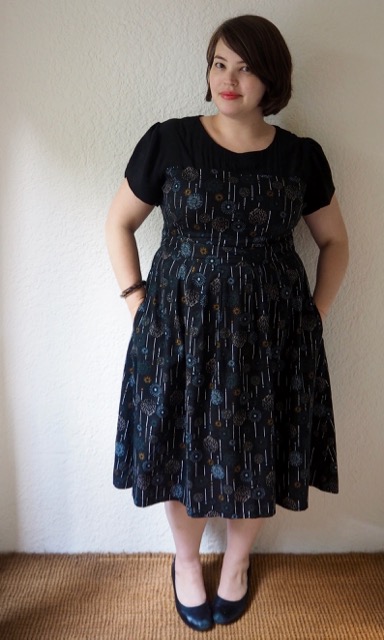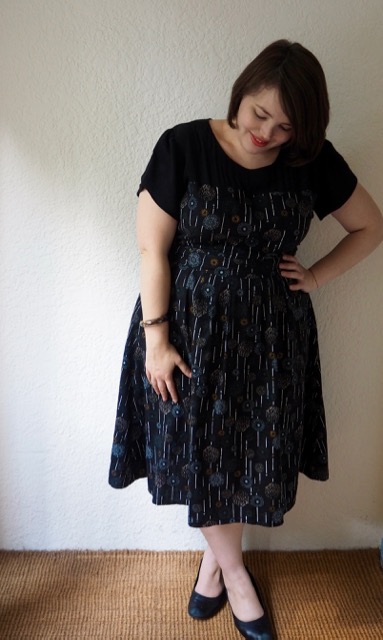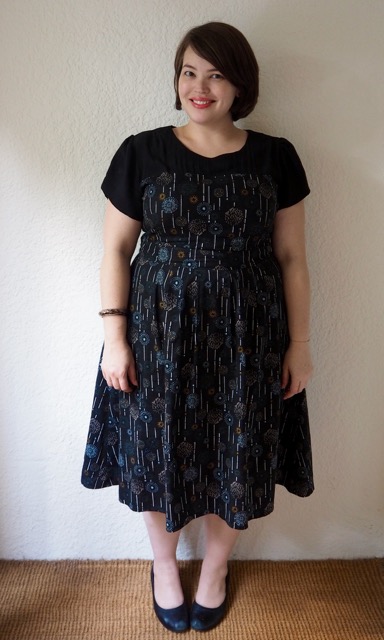 Dress: DIY from Japanese Hanabi Fabric & remixed Colette Macaron Pattern
Shoes: Wittner
Happy New Year folks! I hope you've all had the chance to take some time off to rest and recuperate, and to catch up with friends and family.
A lot happened in 2015 – some of it wonderful, some of it less so – but reflecting back it was a year of positive change for all aspects of my life: work, love, family and home. I'm excited to see what 2016 will bring.
I quite like New Year's – I know it's really just another day in the calendar, but it feels like a chance to shake the dust of the past year off and start the new one with fresh hopes and dreams. Or maybe it's just that I really like fireworks.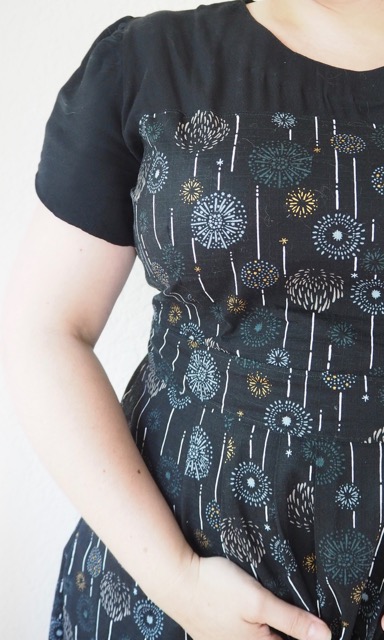 I thought this was a perfect New Year's dress, because of the divine fireworks print. I found the fabric – which is a lovely textured Japanese cotton – on Etsy, and bought several yards without any particular sewing project in mind.
In the end I took my dusty old Colette Macaron pattern (last seen in 2012!) and tweaked it a bit. I kept the contrast shoulders, but straightened the sweetheart bodice, and I totally subbed out the tulip skirt for my own rip-off pattern of Modcloth's Breathtaking Tiger Lillies skirt. Plus pockets.
So here's to fireworks and frocks, to friends and family, to 2016, and here's to you.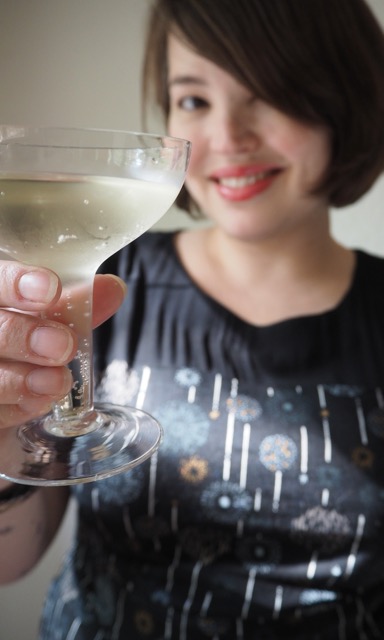 Have a great new year.