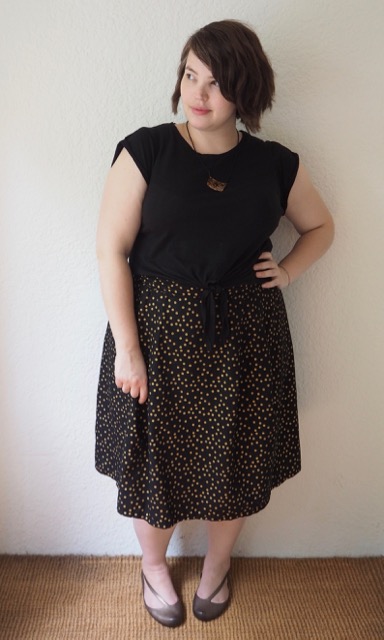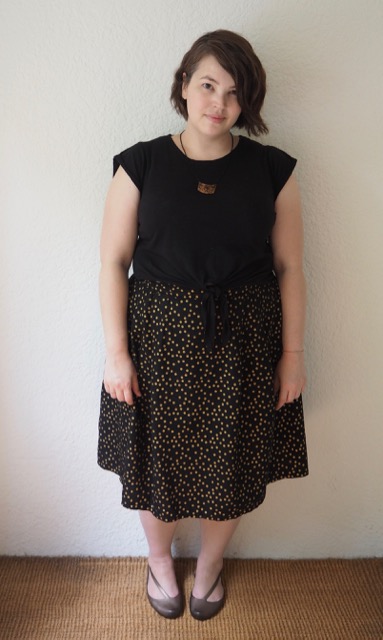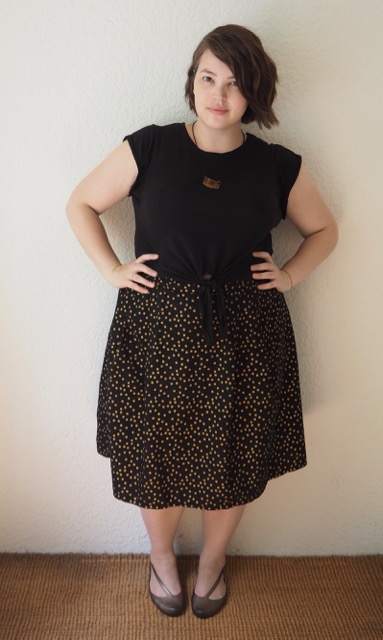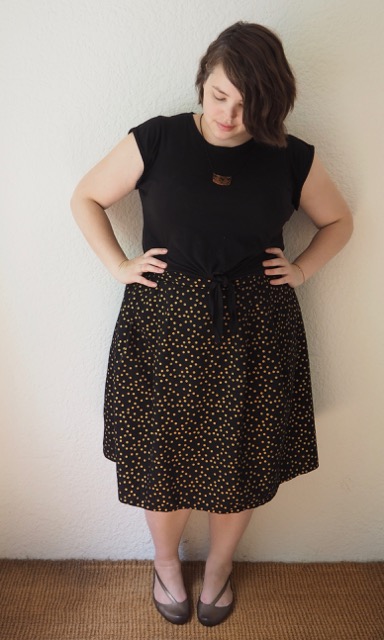 Top: Sportsgirl
Shoes: Mel by Melissa
Finished your Christmas shopping? Yeah, me neither. I can't believe we're only a few days off though! It's the first time in a decade that I've found myself (peripherally, anyway) in retail during the mad pre-Christmas push, and not inconsequentially it's probably also the first time in a long while that I've really felt like it's Christmas. C and I have put up our Christmas tree – the star that Mae and I made for him as a gift last Christmas proudly at the top – there's presents under the tree, and carols playing, and I've made my cake and it's all just feeling really seasonal and lovely.
 I just finished my last day of work for the year – what a whirlwind that's been! – and I'm looking forward to a week of R&R, and maybe a bit more sewing.
I was actually thinking of deconstructing this skirt, and reusing the fabric for something else, but I'm liking it more and more as the weather has got warmer.
I'm playing up the gold dots and encouraging them towards a copper hue, with bronze shoes and the adorable cat necklace that my friend Pam gave me as a Christmas gift.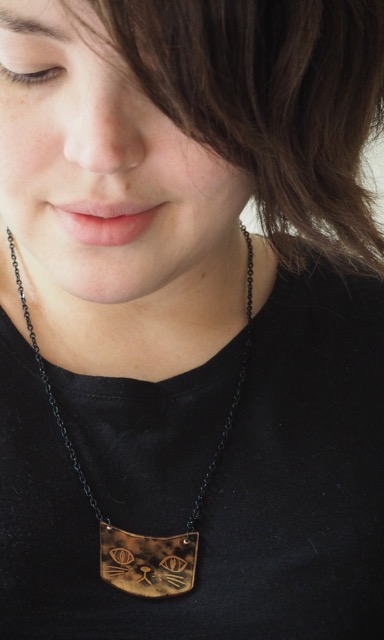 She bought it at the brand new Mossvale Market from Melbourne-based Made Bye Meg.