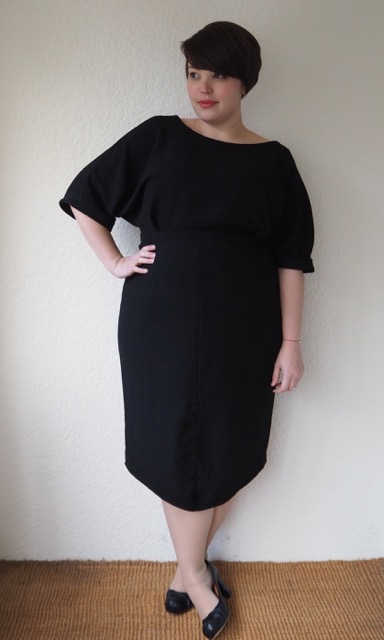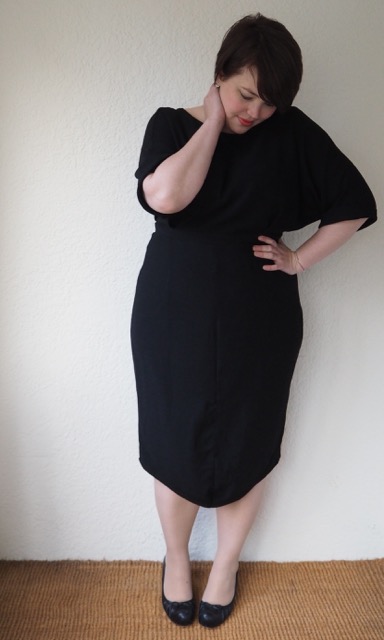 Dress: Asos Curve (in straight sizes here & here)
Shoes: Chie Mihara
So, I've been a busy beaver these last few weeks, applying for jobs and attending interviews. Honestly, it's not something that I enjoy (does anyone?!) as I'm a creature of habit, and change makes me anxious. But I'm holding on to my mantra of "Change is a good thing" and trying to listen to everyone who's told me that by and large redundancies just lead to bigger and better things.
I've been fairly restrained in terms of buying things, but because I sold almost everything in my Great Big Ebay Sale (thank you to any readers who bid, by the way!) that I thought I'd splurge on one, good, interview-appropriate frock, since my wardrobe is fairly thin in the business-wear stakes.
I'm not really a "suit" kind of girl, and to be honest most of the roles that I've been applying for haven't been suit-y kinds of jobs anyway, so I thought rather than shelling out hundreds for a pantsuit I'd buy this batwing dress from Asos since it was the sort of thing I'd probably wear anyway.
I bought it in my usual size, but ended up having to send it back for the next size up, so if you're between sizes I'd definitely recommend sizing up.
The dress is fully lined, with a wide boatneck that forms a deep-v at the back.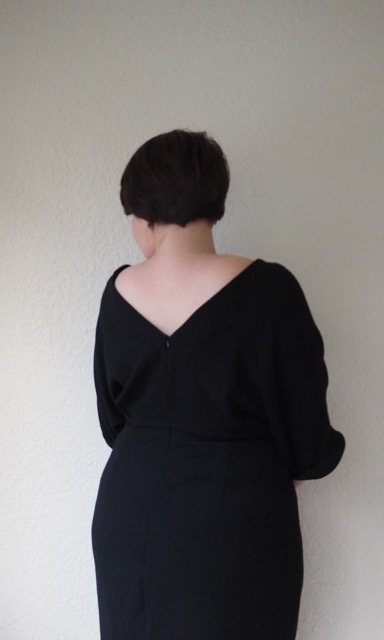 It's one of those dresses that gives the illusion of volume, while actually being quite fitted and shapely. The wonderful cuffed kimono sleeves do more to downplay a substantial bust-line that any minimiser bra I've ever tried.
The skirt originally came with a thigh-high slit up the front, that I deemed "not-interview-appropriate" and went at with my sewing machine. Because the fabric has a little stretch it's still fine for walking in, but the skirt has retained the lovely tapered shape that lengthens my body.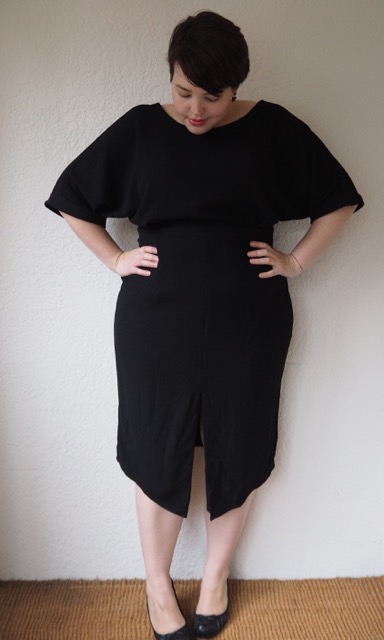 I teamed it with black pumps, and the Braun Buffel Compendium that was gifted to me recently at an industry event. It's a gorgeous luxury piece that smells of high quality leather and helps make me feel like a professional (even if I've got Star Wars stationery, and a novelty pen on the inside)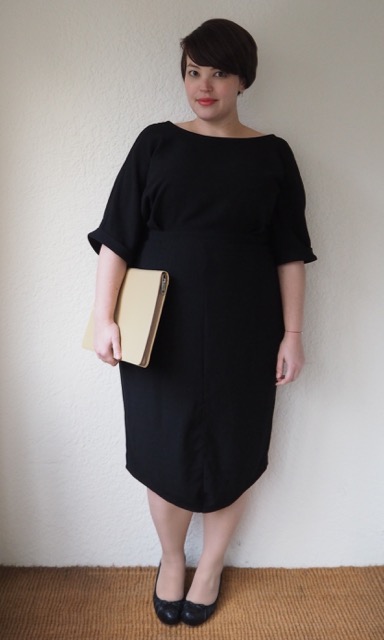 I kept my accessories to the bare minimum, but added these "jacket" earrings which are stud earrings with feature backs that follow the curve of your earlobe – you can chop and change the jackets with different studs for different looks, and they're my new favourite thing.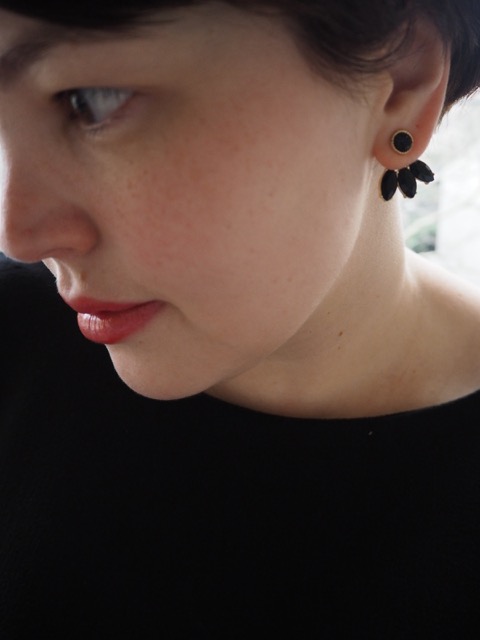 Earrings: Lovisa