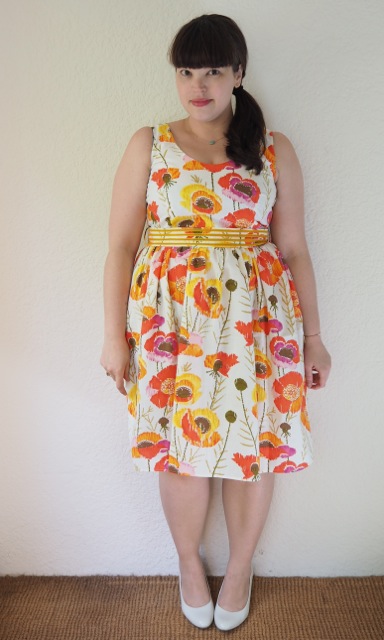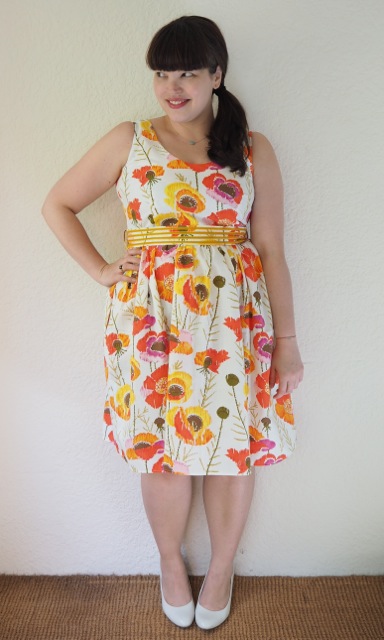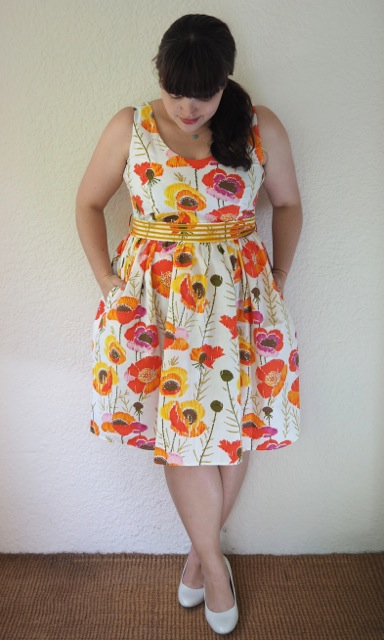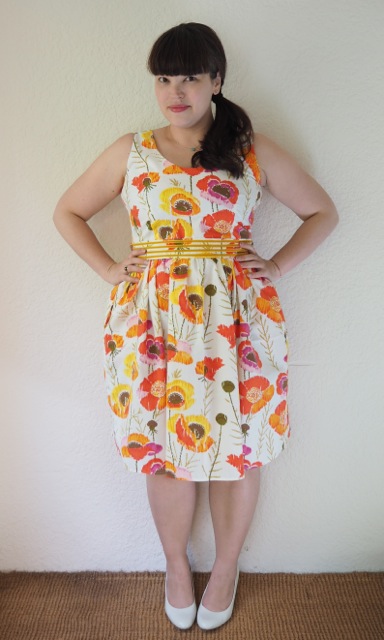 Dress: Sohomode
Shoes: Shoebuy
Happy Sunday, everyone! I hope you all enjoyed your weekends as much as I did.
It was only a short week for me (Cup Day public holiday, hurrah!) but I was wholeheartedly exhausted by Friday night. We're still in the midst of wishy-washy weather: in the 30's on Friday, then a blowy change on Saturday and a sunny but chill 20-something today. I don't mind it too much and in a few months I'll be longing for those cool changes (though my beautiful little apartment has air-conditioning, so I predict this summer will be considerably less unpleasant than the last couple).
Can you believe it's already November? The hot weather's not far off now. I have a slew of sunny summer dresses that I'm itching to wear; this new Sohomode tea-dress is one of them and I've been sitting on it for months now waiting for it to get warm enough. I fell completely in love with the poppy fabric when I first saw it on Louise's Instagram. Knowing my obsession with all thing yellow Louise made it up with mustard piping on the belt: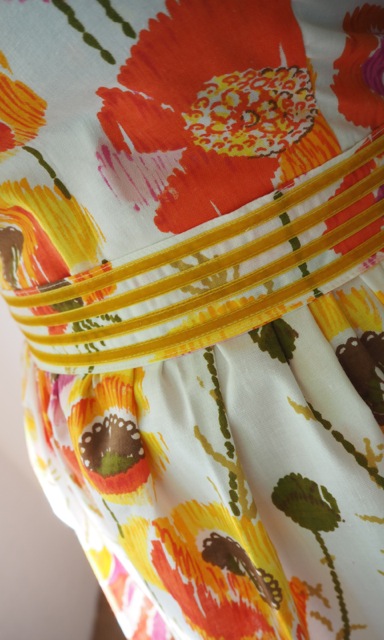 And then (just because she's amazing) she also created a thin rustic braided belt to swap it out with: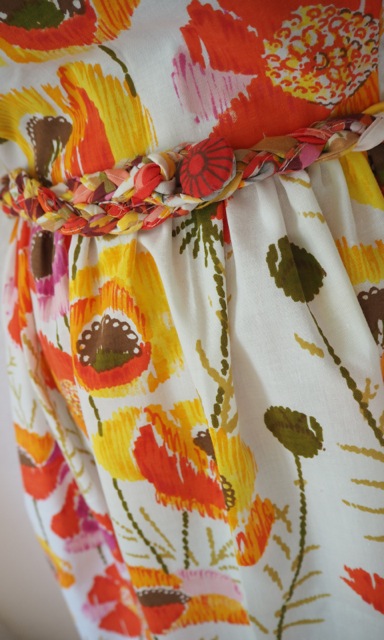 I'm thinking this might be my Christmas frock for 2014!
If you fancied treating yourself for the upcoming holiday season (and why wouldn't you?) Louise is running a special discount for Frocks and Frou Frou readers until Thursday – 15% off her store with the code "Lovefromsohomode".
She's updated her extensive fabric archive with some absolute stunners… which I perused very carefully. Purely for research purposes, you understand. Not because I'm thinking of adding a sixth tea-dress to my collection.
… If I WERE going to add to my collection I'd probably have to go the clouds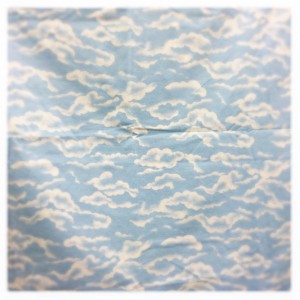 Or maybe the trippy strawberries: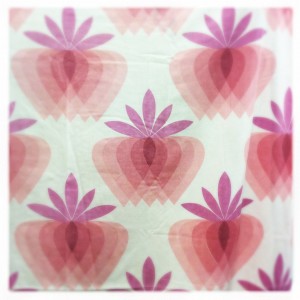 Or my little squirrel buddy from my Sohomode shift dress might like to do another cameo…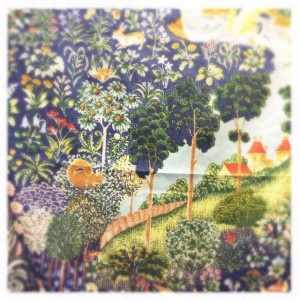 yes….. purely research purposes…
Do you see a fabric in Louise's collection that speaks to you?