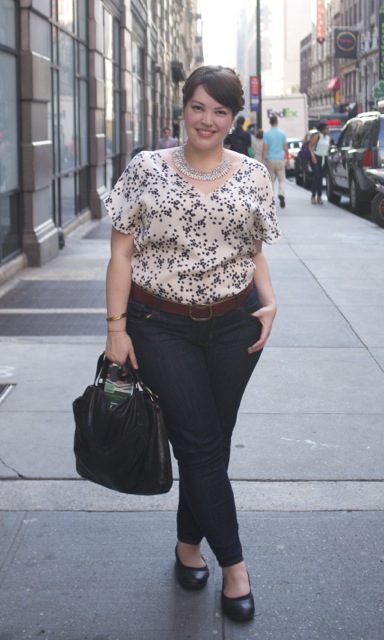 Top: Zara
Jeans: Old Navy
Belt: City Chic
Shoes: Easy Spirit
Hello from New York City!
I arrived safely on Friday night, and spent a lovely weekend catching up with The Sophisticate. It's wonderful to see my husband again (Long distance sucks sincerely; don't let anyone tell you it's easy with modern technology. It's really, really not.)
It's been close to six months living apart now – much longer than either of us anticipated – and it doesn't look like anything's changing in the short term.
The good news is he's made himself a really tight network in New York, and is surrounded by some great new friends. It was wonderful to be able to meet in person the people who crop up in his conversation so often, and to thank them for taking such good care of him.
Come Monday I donned my Official Blogger Hat, and headed into Manhattan for the first day of the 2013 Full Figured Fashion Week.
First thing on the schedule was a blogger breakfast hosted by plus size brand Ashley Stewart to profile some of their new lines for the upcoming Fall Season.
Ashley Stewart has been around since the early 90's as a line of fashion specifically designed and targeted at women sized 12 to 26. They'd sort of dropped off the radar over the last few years, as their attention turned to growing their store-front business and away from the online Plus Size Community, but it looks like that's changing now. They've got a highly successful Facebook page where fans can get sneak peeks of upcoming pieces and exclusive discounts.
It looks like their upcoming season is going to tap right into the current androgynous trend, with lots of jumpsuits, camouflage print, vests and frayed denim. Here's a sneak peek at what we got to see showcased at the breakfast.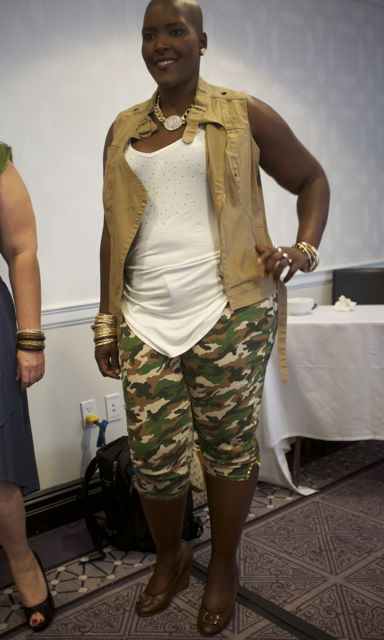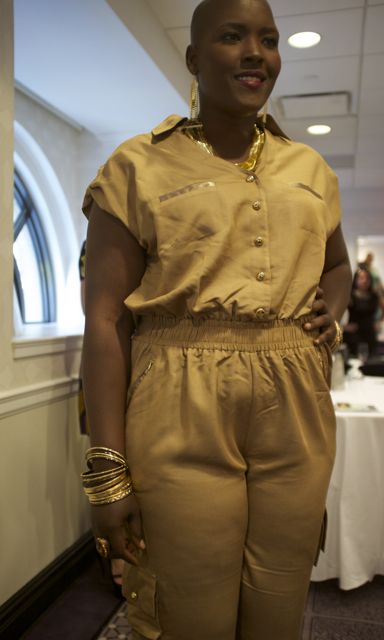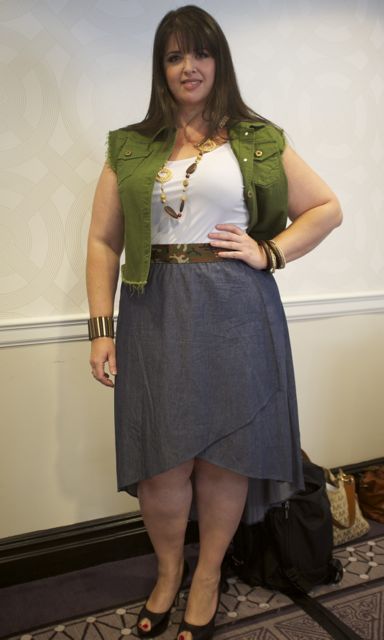 Ashley Stewart's also a good resource for plus-size accessories, and they brought along a kind of buffet of sparkly goodies for their "Arm Party" – a huge range of bangles and bracelets suitable for larger hands and wrists.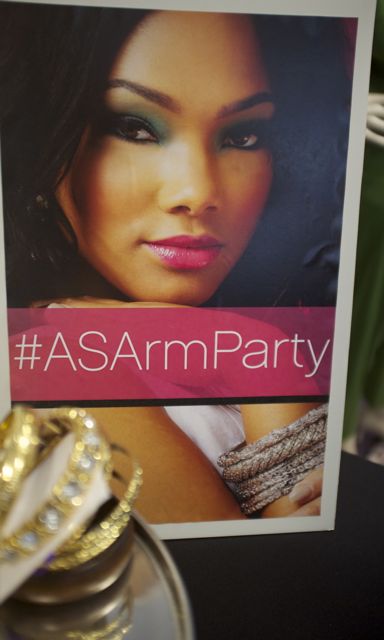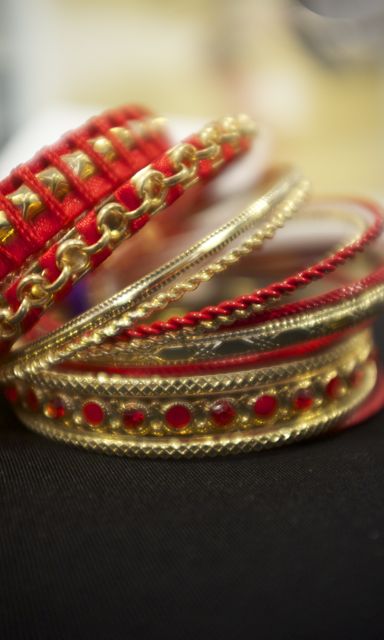 The bloggers in attendance were invited to help themselves to a set of bangles. Dani from Danimezza scored this great set with a stand-out hot pink bangle that suited her outfit to a tee.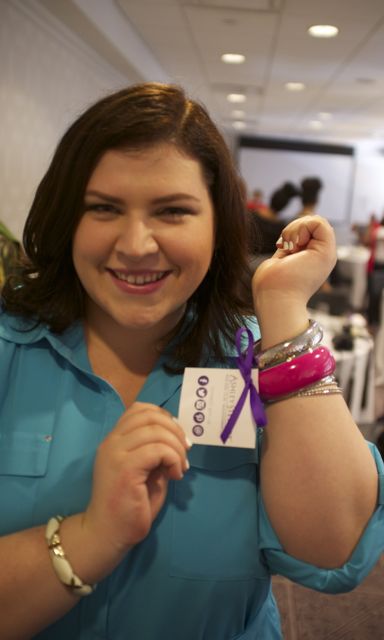 I picked up an elasticised diamante cuff, that would be perfect for that evening's official launch party.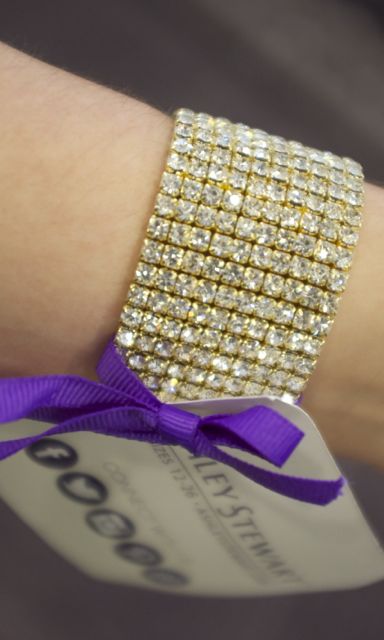 The theme for the evening's festivities was "Denim & Diamonds", so I brought out my new favourite jeans – Old Navy's "Rock Star" jeans. Officially they're jeggings (eek!) but all that seems to mean is that the denim is lighter and stretchier than regular jeans. Perfect for the hot, muggy weather in New York this week.
I teamed the jeans with a starry printed top from Zara, and an outrageously sparkly necklace that I bought on sale from Forever New before I left Australia.