Dress: Virtu
Belt: I Will Fly
Shoes: Chie Mihara (via eBay)
First things first, thank you to everyone for their kind comments and words of support for my sister and family. It means a lot to know that there are people the world over thinking of her and hoping for her good health.
I know I've been very scathing in the past about the lack of fashionability at certain Australian plus size clothing boutiques, but I'm perfectly happy to eat my own words when someone surprises me like TS14 (AKA Taking Shape) has done recently. Though there's the regular surplus of elasticised waists and asymmetrical hemlines, I've noticed one or two great classic pieces creeping in. I've been even more impressed with the new "youth" line they've brought in: "Virtu".
This scoop-hem t-shirt dress is bang on trend and deliciously comfortable to wear. I picked it up at a boutique, where another customer (and future TS sales assistant) Heather showed me a game-changing way to tie a scarf into a vest to belt over this versatile dress.
The dress is made out of a soft thin jersey and works just as well belted as it does unbelted. Today I teamed it with a cute elastic belt that I had made for me by a crafty Etsian, Ariel.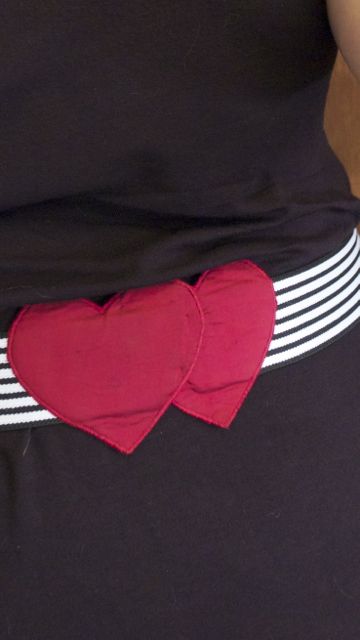 Belt: I Will Fly Design
The dress itself is comfortable enough to spend a day mooching about the house on a hot muggy day like today, but also nice enough to dress up with some heels and a statement belt or necklace. And check out the back: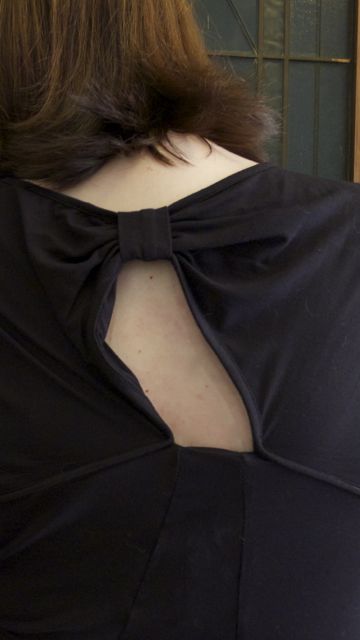 The cutaway back gives a bit of extra breeziness to the dress, and I like the "bow" feature on the keyhole.
Now, if you like the dress – or anything else on the Virtu/TS14 websites then today could be your lucky day. I have a $100 gift voucher to give away to a reader. I think I would probably use it to buy this cute "Ciao" t-shirt as a nod to my new Italian surname. And this polkadot tee is a steal at $19. I'm hearing good things about their "Easy Breezy" short, plus this Paxton skirt is great. I've got my eye on some of the accessories too: This bright yellow star scarf, or this floaty bird scarf.
Leave me a comment telling me what caught your eye, and I'll draw a winner randomly next week!