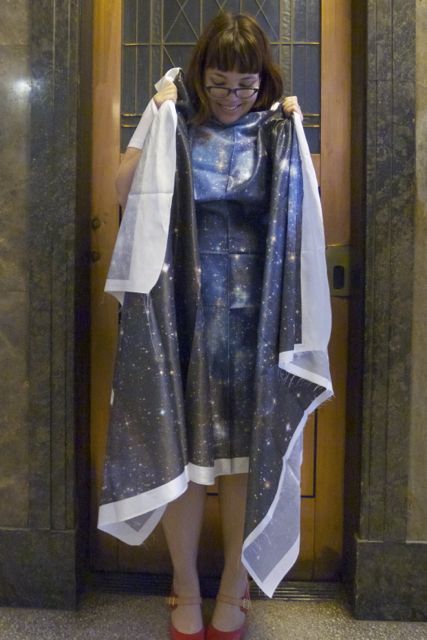 Yay! The fabric that I ordered from Spoonflower has arrived!
When I was putting together my last Lust List I found a range of fabrics on Spoonflower that had been printed with images taken by the Hubble telescope.
It took me a while, but I finally decided to buy two yards in the silk-cotton blend.
The fabric's a bit shinier than I anticipated and the print not quite as rich in colour, but I'm still completely delighted.
Two yards is pretty much enough to make anything I want, but now the fabric's in my hot little hands I can't decide.
So I thought I'd throw it out to you guys!
A Maxi Skirt: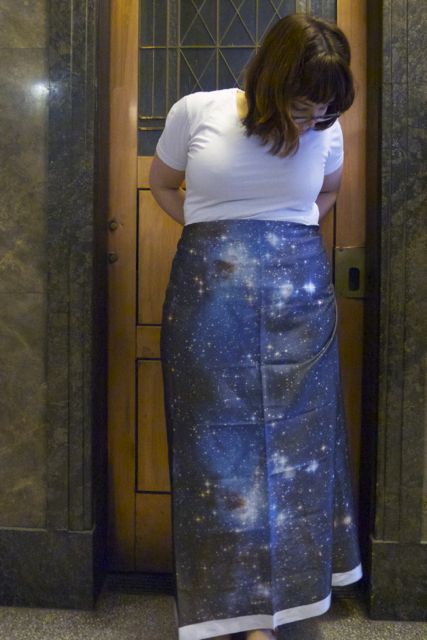 I quite like this look, but I don't know if it's something I would wear very often. I've never really worn maxi skirts, as they often make me look shorter and stockier than I am.
An A-Line Skirt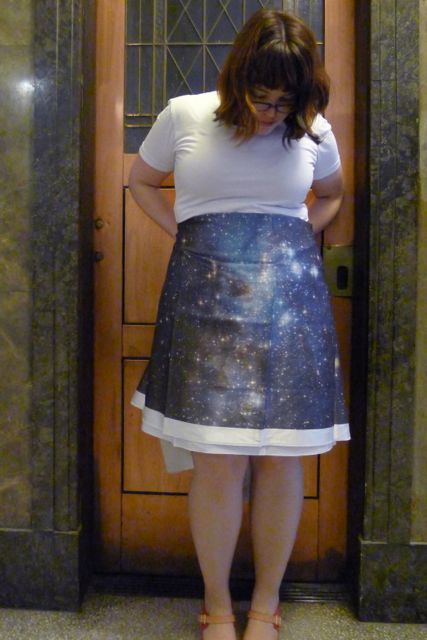 I know I'd wear this, and it would be ridiculously easy to make. I'm not sure what I'd wear it WITH though, and it's a pretty generic style for such an amazing print.
A Full, Gathered Skirt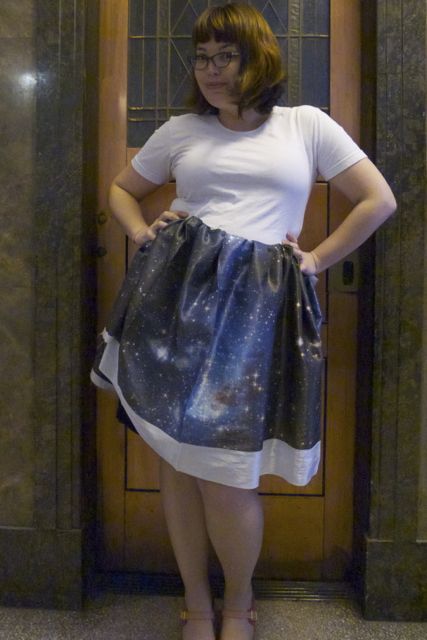 With such an eye-catching print, a big full skirt might be overkill. And again, I'm not sure what I'd wear up top.
Dress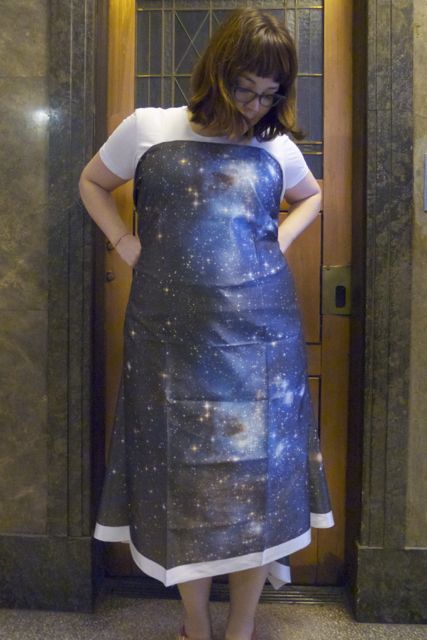 I'm kind of leaning towards making another Macaron dress, though I would have to decide what colour to make the shoulders. And I'm tempted to swap the pleated skirt for an a-line one.
Let me know what you think in the comments!