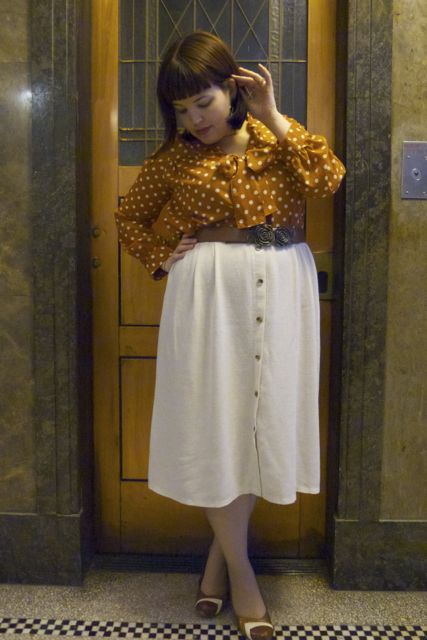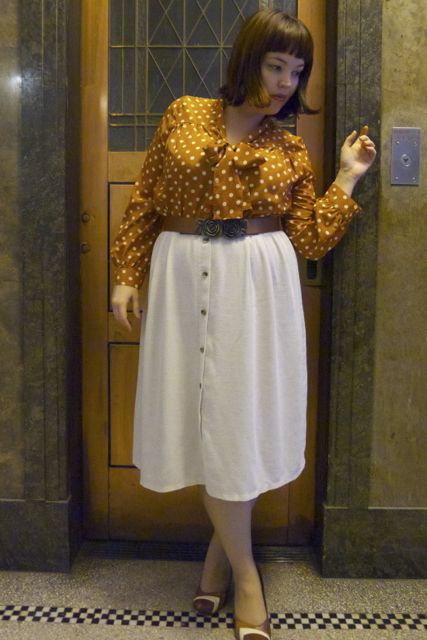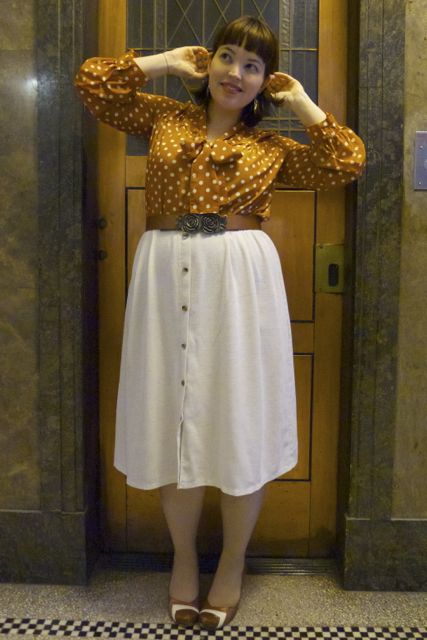 Blouse: Dorothy Perkins
Skirt: Thrifted from Savers
Belt: Glassons
Shoes: Chie Mihara
There's something very seventies-chic about this outfit, I thought. Or maybe it's just run-of-the-mill hipster-chic.
The blouse is a newbie from Dorothy Perkins, an impulse buy that I snapped up (full price, though typically it's now half price, grrr) to "rationalise" the shipping cost to get a gorgeous peplum dress over to myself.
It's part of one of DP's brand lines "Atelier 61", and it seems to fit a little narrower than DP's usual line. I bought the 16, which would normally be fine in DP tops, but it pulls a little across the shoulders. Not enough to warrant sending it back, but enough that I know I wouldn't have bought it if I'd tried it on in a bricks-and-mortar shop.
Still, I've been wearing the blouse, and the much-desired peplum dress still has its tags on, waiting for a warmer day to make it's premiere.
Have I mentioned yet today how much I'm looking forward to spring?