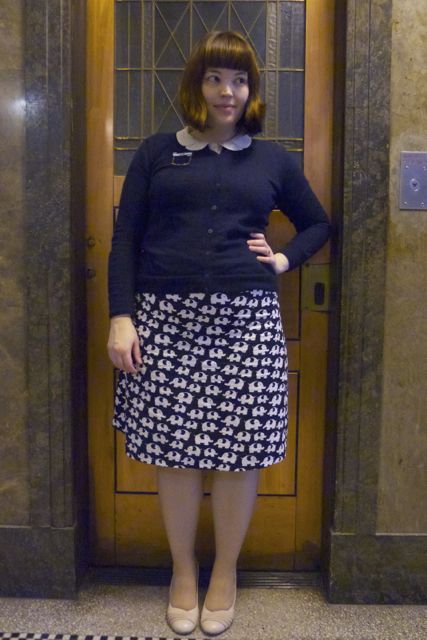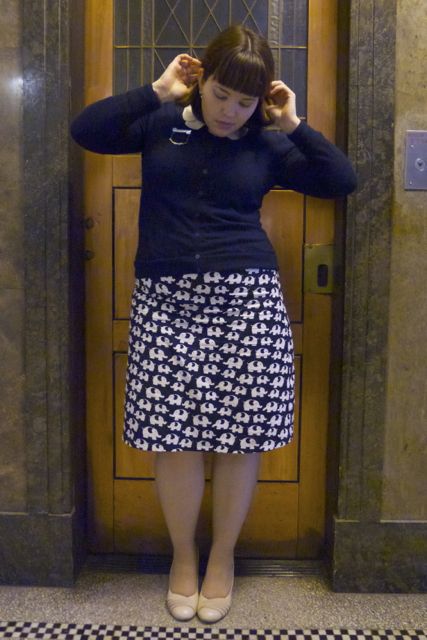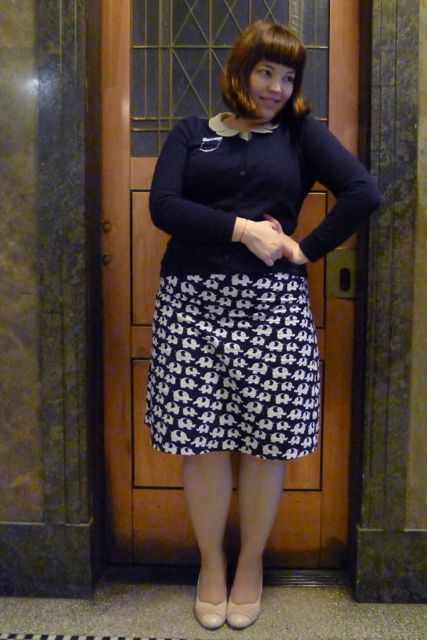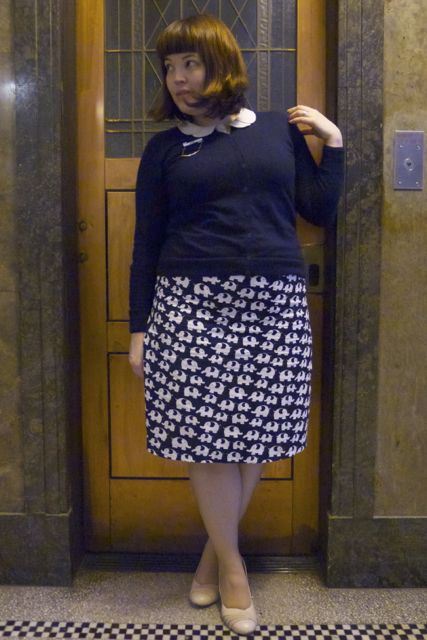 Blouse: Dorothy Perkins
Cardigan: Eugenie Cashmere
Skirt: DIY
Shoes: Wittner
This winter Just. Keeps. Going. On. and I'm finding that I've hit saturation point with the bulk of my cold weather clothing.
Looking back on the outfits from last month or so I've noticed that there's several items that have appeared again and again.
My polkadot mesop tights have had a VERY good run this winter, though tragically I've worn holes in the toes (and thighs, sob!) and have had to throw both pairs out. No joy finding a replacement pair at my local stockist, but I'm going to hit up the Clifton Hill shopfront soon to see if they have any left there.
Also making a regular appearance this winter has been this scalloped collar Dorothy Perkins blouse. I suspect it'll keep going into the warmer months, then I'll wear it into oblivion and eventually curse myself for only buying one.
The cashmere cardigan that I'm wearing today has been another great go-to item this winter. It was a ridiculous indulgence that I bought to congratulate myself on getting a promotion in July. Suki pulled a few threads loose about two minutes after I got it home, but I eased them back into the weave and it's not hugely noticeable. It's SO warm, and SO soft. It was one of the more expensive clothing items I've ever bought, but I think I'm getting my money's worth.
What have you been wearing on repeat this season?