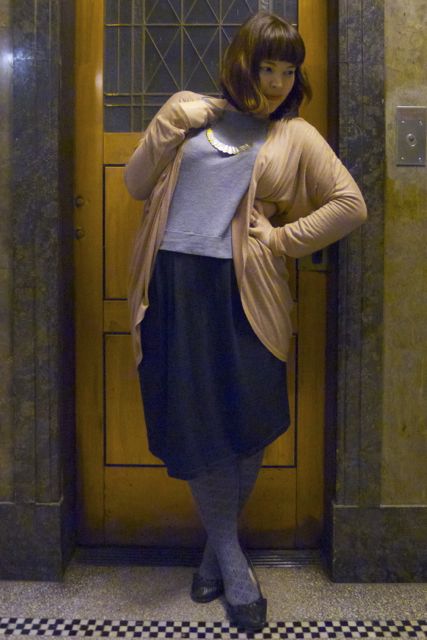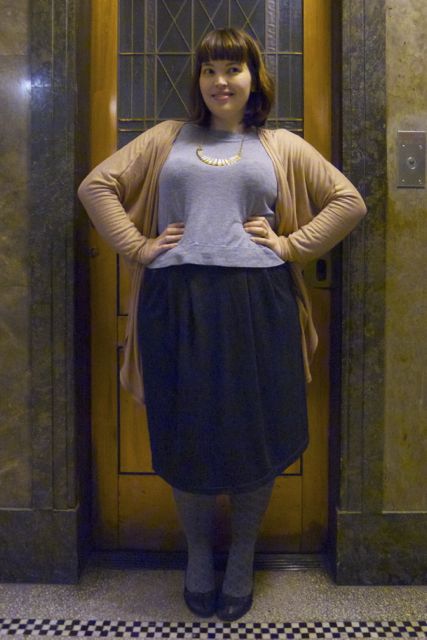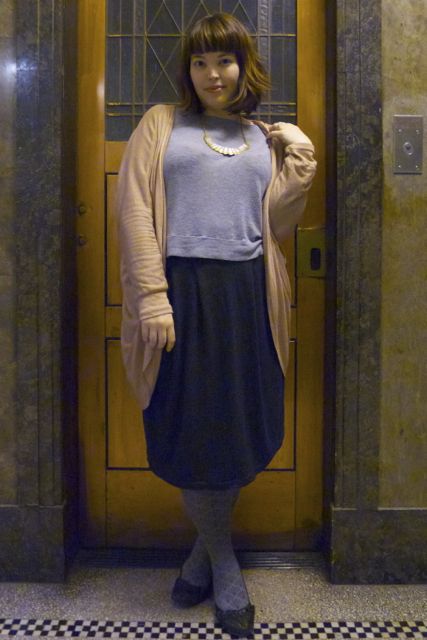 Top: Sportsgirl
Cardigan: Temt
Skirt: DIY
Tights: mesop
Shoes: Wittner
I wanted to call this post "Shades of Grey" but thought better of it before I went to publish.
This ensemble's one that I reach for when I want to be warm and comfortable, and I'm expecting to do a lot of snuggling.
Today I teamed it with a few deco-inspired pieces of frou-frou; a pair of printed cotton tights from mesop, and my mother of pearl bib necklace from Diva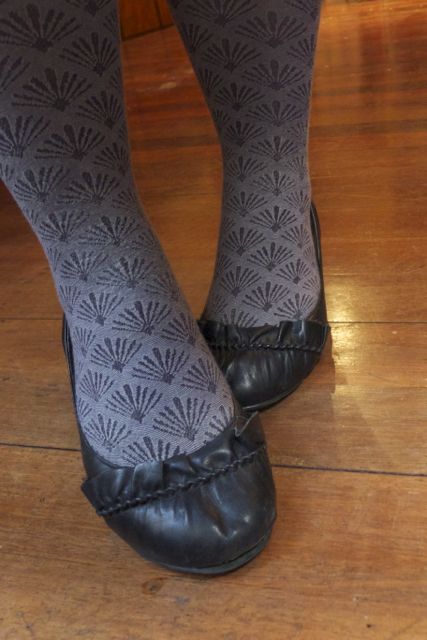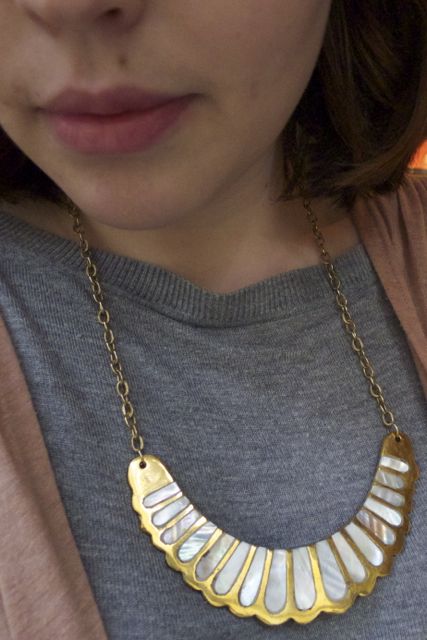 I also gave myself an (extremely amateur) manicure using something I saw on pinterest as an inspiration: Matte neutral nails with glitter tips.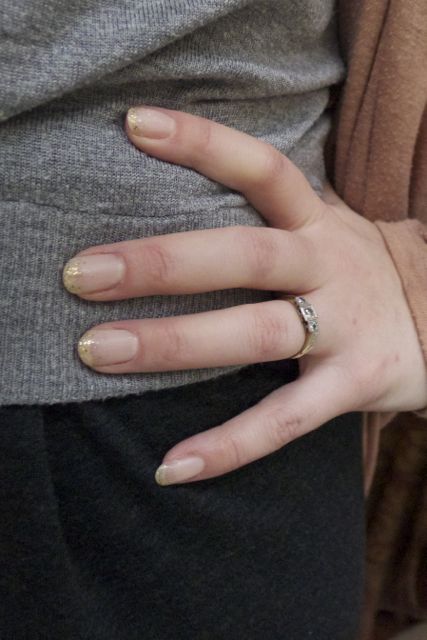 I used Rimmel Matte Finish Topcoat which worked a charm.