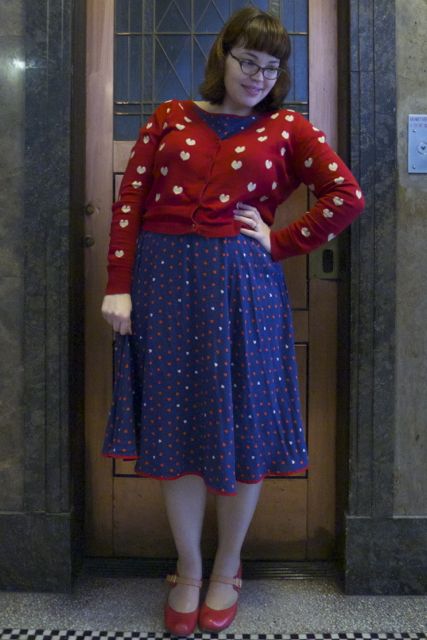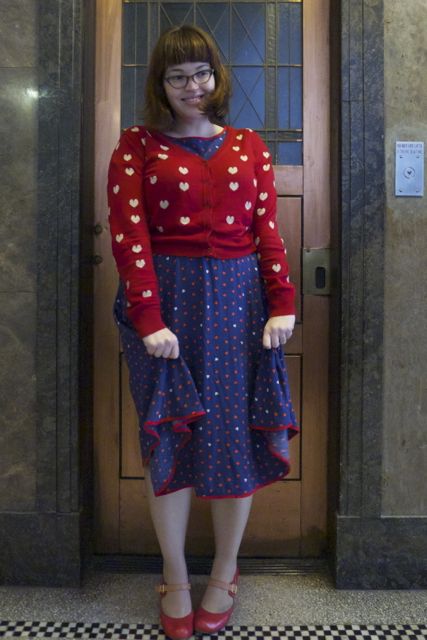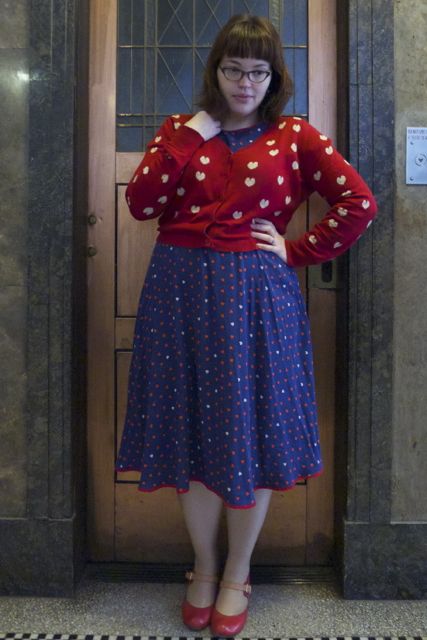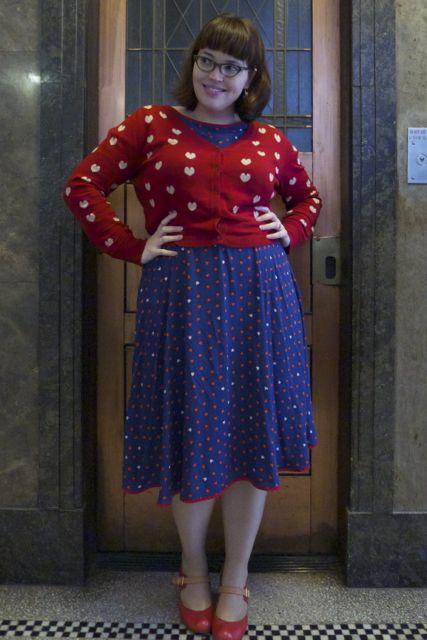 Dress: Asos
Cardigan: Dangerfield
Shoes: Chie Mihara
The promise of spring is in the air, and I'm dusting off some of my warm-weather dresses. It's still too cold to completely eschew the cardigans though.
This Asos Curve dress is a favourite (though it creases annoyingly quickly, simply hanging in the wardrobe). The heart print fabric made it a must-buy the moment I found out it wasn't as crotch-skimmingly short as the product photo suggested it would be.
The heart print cardigan from Dangerfield was ALSO a must-buy when I saw it (hearts? who doesn't love 'em?) even though it was overpriced.
Put them together, and maybe it's overkill, but I quite like it anyway!